Earlier Windows was installed using DVDs and floppy disks but now they are dead. Nowadays, Windows already comes pre-installed into your system, or either you have to purchase digital and download and install it in your install and install it on your own. If you are looking at How to make Pendrive bootable for windows 10 using CMD. So, you are in the right place.
We are here with easiest way to make Pendrive bootable in a couple of minutes. You can use bootable Pendrive to install Windows into your computer/laptop.
Why make Bootable USB?
Before we create a bootable Pendrive let's first discuss about why to make Pendrive bootable. The most important reason is to install an operating system when system is no longer to function properly.
When your system gets infected by a virus or your windows crashes then you can easily install it with your Pendrive.
You can also use your pendrive as a portable operating system that they can carry their tools and all the important stuffs.
What you can do with bootable pendrive:
Store an image of an operating system
Upgrade your operating system
Use it as a portable operating system
How to make Pendrive bootable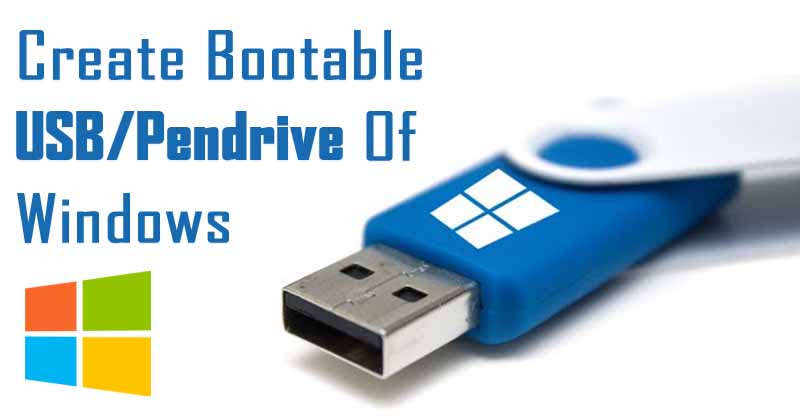 Here are some of the steps that are mentioned below to make Pendrive bootable using cmd:
Plug in the USB drive into your system
Search for cmd in the start menu and then right-click on it and click on Run as administrator and click on Yes.
Now command prompt will open then type diskpart and press enter.
Enter the command list disk and press enter this will list out all the disk in your systems.
You can recognize your disk through the size of the partition of the disk usually disk 1 is for system and your USB will be disk 1
After knowing your disk then enter select disk x( the number of your disk usually it is disk 1).
After that enter the command clean
Now enter create partiotion primary
After that enter select partition 1
Now format the partition by the following command format fs=ntfs quick.
Note: If your server platform supports Unified Extensible Firmware Interface (UEFI), you should format the USB flash drive as FAT32 rather than as NTFS. To format the partition as FAT32, type format fs=fat32 quick, and then click ENTER.
Now enter the command active and press enter.
After that enter exit.
That's these were the simple steps to make Pendrive bootable using CMD.
Best affiliate programs