YouTube is among the most used online video sharing platforms in India
With no update or prior information, YouTube has now started showing views and subscribers in counts of lakhs and crores instead of millions and billions. This small but prominent change is only for some Indian users on YouTube android app. Its desktop version and iOS app still displays view counts in millions and billions.
1 million views (or subscribers) equals to 10 lakhs and 1 billion corresponds to 10,000 lakhs. Thus, now YouTube displays views or number of subscribers as 10 lakhs for 1 million, 1 Crore for 10 million and so on..
However, users seems to be uncomfortable and little confused due to this new system of counts and started expressing their discomfort in tweeter as;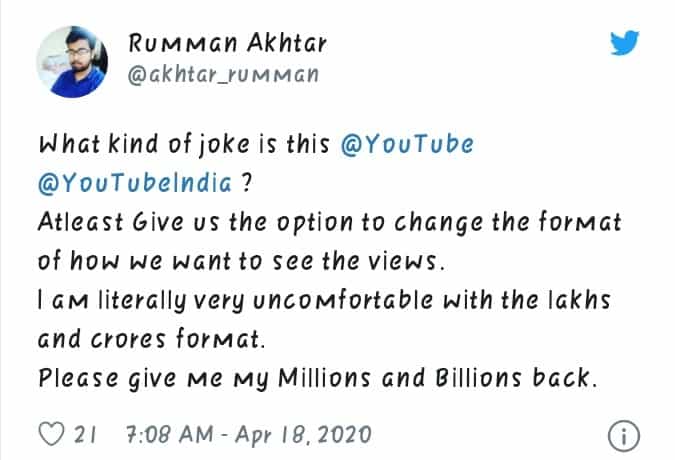 Officially, no statement or any announcement has been done by YouTube about this change in counting format. Many users think that this might be a testing process and not a permanent update. Yet without any official statement nothing can be predicted. All just need is to stay tuned till further updates.