Now You Can Unlock Your iPhone With a Face ID While Wearing A Mask. Apple's Face ID with its iOS 14.5 update will soon work with a mask. Condition you have an apple watch having version watchOS 7.4. The iOS 14.5 is in its Beta stage right now.
So if you're a user of both these devices then you can get access to unlock your iPhone even with the mask on using face ID.
Due to the pandemic situations worldwide, it was a compulsory guideline to wear a mask. Many users who were used to unlock their smartphones through face ID have to remove their masks in adverse conditions, which make them cautious. With the new feature of unlocking with masks on apple users are might happy. But the user has to use the apple watch as a key to get access.
This feature is a part of apple's latest iOS 14.5 which is in its beta stage, so it might get some time to get out to the general public. But in the latest iOS 14.5 beta, it can better handle when you're wearing a mask.
When the phone detects your mask during the Face ID process, it'll reach out to connect to your Apple Watch. If you're wearing one and the "Face ID & Passcode" setting is on, the Watch will facilitate the unlock process, just like it can for Mac devices. You'll get a nudge on your Watch to indicate the process worked. To keep things secure, your Watch needs to be nearby and unlocked. You can also quickly lock your iPhone from the Watch.
iOS 14.5 also includes the app tracking transparency controls (and permission pop-ups). It adds support for Xbox Series X and PlayStation 5 controllers, brings 5G dual-sim functionality to users globally, and also offers some Siri enhancements like the ability to call emergency contacts.
Check this: Best Apple Accessories For Your iPhone 12
How To Unlock Your iPhone With Face ID While Wearing A Mask:
1. Make sure your iPhone and Apple Watch are up to date
When the latest iOS 14.5 updates will be live in public, open your iPhone, head to Settings > General > Software Update, and tap on iOS 14.5. Once that's downloaded and installed on your phone, you can move on to updating your Apple Watch.
You have two options to update Apple watch one is to download it from the watch app on your iPhone or right from your wrist on the Apple Watch. for iPhone: Go to the Watch app > General > Software Update and download watchOS 7.4. for apple watch : Head to Settings > General > Software Update and tap to install the new software.
2. Turn on the "Unlock with Apple Watch" feature
On your iPhone, go to Settings > Face ID & Passcode > Unlock with Apple Watch and toggle it on.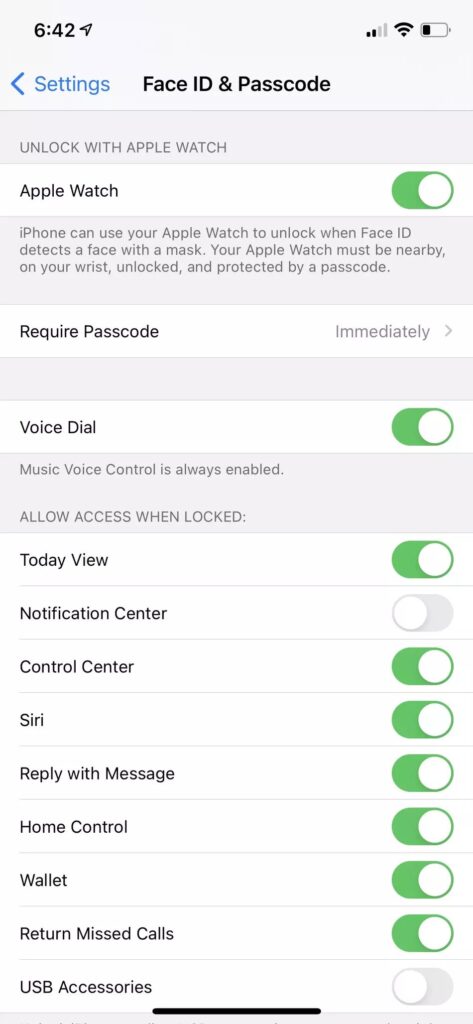 To enable a Passcode on your Apple Watch, go to Settings > Passcode > Turn Passcode on and type in your chosen code.
Make sure "Wrist Detection" is toggled on. It should turn on automatically when you set up your Passcode since it uses the feature to determine when to lock the Apple Watch. But it's always good to double-check.
3. Unlock your iPhone using your Apple Watch
As long as your Apple Watch is on your wrist, the iPhone will recognize it and immediately proceed to unlock it. You'll be notified on the watch when you unlock your iPhone. also you'll get a button to lock your phone through the watch.
Again this process is fully in the beta stage so it might not work reliably yet. It's on the apple when to release it to the general public. so if you've iPhone go get an apple watch and those who use touch id ignore this feature.