Are you looking for some free online tools that can help you make video ads on social media? Then, you have come to the right place!  With the increasing popularity of social media sites, like Facebook and Instagram, video ads have become famous.
Thankfully, there are several free online tools, like a free video maker, to assist you. View more to know about it.
This guide also covers the 9 best free online tools to make video ads easily. So, let's get into it.
1. Promo
Promo is one of the best free online tools to make video ads easily. There are many features included here, such as:
Video templates
Royalty-free music
Effects
If you want to access their premium gallery, there are several pricing plans available too.
Specifically for social media ads, you can access an extensive library for video-making. This involves:
Product announcement templates
Promotion templates
Sales/deals templates
Others
Additionally, the online interface is quite friendly and easy to use, even for beginners!
2. Wave.video
Another free online tool to look out for is the Wave.video. This free video maker lets you create up to 10 free videos. After that, you need to buy any of their subscription plans.
This video maker has a very user-friendly interface with its drag-and-drop feature. So, you can simply insert or remove videos quite easily.
Another thing to note is that there are many tools and features offered here. For instance, this online tool allows you to add:
Audio
Filters
Captions
Customized templates.
Additionally, the resizing feature lets you make your video ad fit the requirements of social media properly.
Read Also: Top 10 Ringtone Applications
3. Adobe Spark
If you're looking for an expert-level free video maker, then you can try out Adobe Spark. So, bear in mind that it's a bit hard to use if you're a beginner.
With Adobe Spark, you can create excellent social media ads for your campaign. Here's why:
This free video maker offers a bunch of unique templates, images, and fonts as well.
Once you get the hang of this online tool, it's quite easy and compatible with several devices.
4. Canva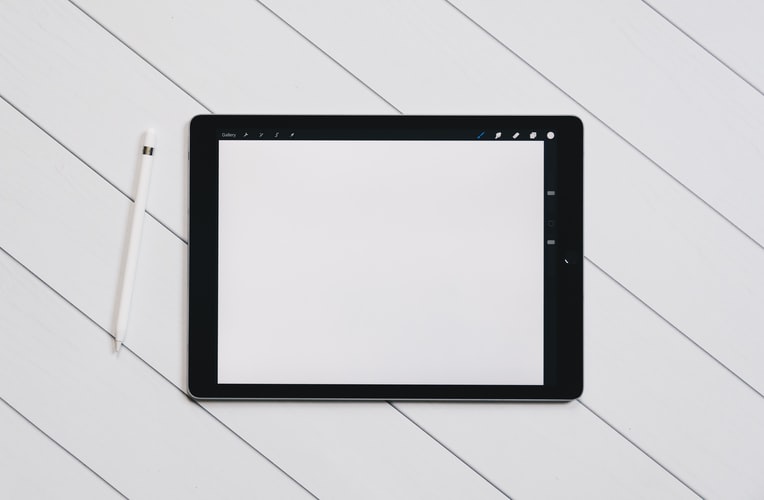 Canva is a popular tool for image editing, but did you know that it's good enough for video editing as well?
This tool is a storehouse of excellent templates and effects.
Additionally, the resizing feature allows you to adjust the video ads as per the social media guidelines.
If you want to access the extra features, you can find various pricing plans. You can opt for one depending on your requirements.
You also get the option to create flyers, promotional images, etc., to accompany your social media ad.
Overall, the interface is extremely friendly and easy to use for everyone.
5. Filmora9
If you're looking for a basic online tool for social media ads, you can go for Filmora9. This free video maker has many valuable features, but it lacks advanced ones.
Still, you can edit and create videos with its many unbeatable options.
Moreover, you can add various things to your social media ads, such as:
Overlays
Effects
Animations
Audio and text
There's a resizing option available too. So if you want to blur out certain parts or block the video noise, that's possible with this online tool too.
6. Animoto
Are you looking for another free video maker with a drag-and-drop interface? Then, you can try out Animoto as well.
Animoto is specifically a type of online ad maker tool instead of a video-editing one. So, you can expect to find most of the required features here.
For instance, you can get templates for three types of videos:
Facebook video ads
Instagram video ads
YouTube how-to videos.
Additionally, it has over 3000 royalty-free audio tracks to use within your video ads. To add some extra effects, you can try out color customization and filters.
Overall, this online tool is highly user-friendly and compatible with several devices.
7. Lumen5
Lumen5 is an AI-powered free online tool that'd help you make exciting video ads for social media!
This AI technology here can help you plan your content layout. Additionally, it'll also help in finding the right audio and sounds to make your message clearer.
This online tool has an extensive media library to add increased value to your social media ads.
You can also find many custom things here like:
Custom themes
Fonts
Outros
Customizable video dimensions
But, you may have to buy their premium pricing plans to use all the features available.
8. Animaker
Animated social media ads have become extensively famous. So, if you want to hop on the trend and create influential animation videos, try Animaker.
This video maker comes with several exciting features.
For instance, you can have your own custom characters, music, and many more.
Additionally, you can even create infographics using this tool if you want.
Also, if you want to make a GIF based on your social media ad, that's totally possible too!
This tool also offers a character-building feature and plenty of templates to get started.
9. Crello
Crello is similar to Canva in its interface and features. So, if you're familiar with it and want to try something else, then Crello is a great option.
Just like Canva, Crello offers a variety of templates (25,000+). This can help you create attractive social media ads.
Some exciting features included in Crello are:
Customizable templates
Animated objects
Royalty-free sounds
Option to create images and animations too
Here too, the tool is friendly enough for all the beginners!
Final Thoughts on Free Video Maker Tools for Social Media Advertisement
Free online tools have made the task of creating social media ads relatively easy. Now, you don't have to do anything from scratch!
Instead, you can try the various features available to create your masterpieces.
Additionally, all of these tools are free for basic use.
Yet, if you want additional features, you can buy the premium plans too. Moreover, many of them offer discounts on yearly plans too!