Cartoons or sketching make difficult (and boring) ideas more understandable. They cut through the clutter. They encourage people to participate. Cartoons make scary topics less threatening. Cartoons make you look more human.
There are many ways for editing pictures, like changing the background, change your face, add makeup, and many more interesting things to work upon in your image. You can also turn your pictures into cartoons as well. If you want to turn your photos into cartoons, then check out these amazing apps or sketch some amazing masterpiece yourself.
We have listed for you some top 10 cartoon or sketch making software:
1. Adobe Photoshop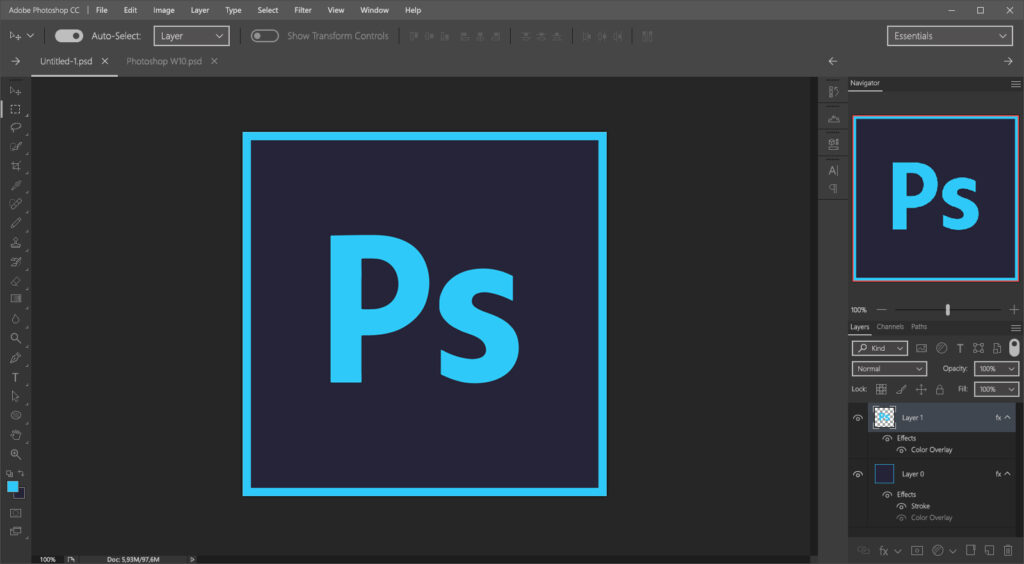 Adobe Photoshop is a raster graphics editor developed and published by Adobe Inc. for Windows and macOS. Photoshop can edit and compose raster images in multiple layers and supports masks, alpha compositing, and several color models. Photoshop uses its own PSD and PSB file formats to support these features.
In addition to raster graphics, Photoshop has limited abilities to edit or render text and vector graphics as well as 3D graphics and video. Its feature set can be expanded by plugins; programs developed and distributed independently of Photoshop that run inside it and offer new or enhanced features.
2. Adobe Illustrator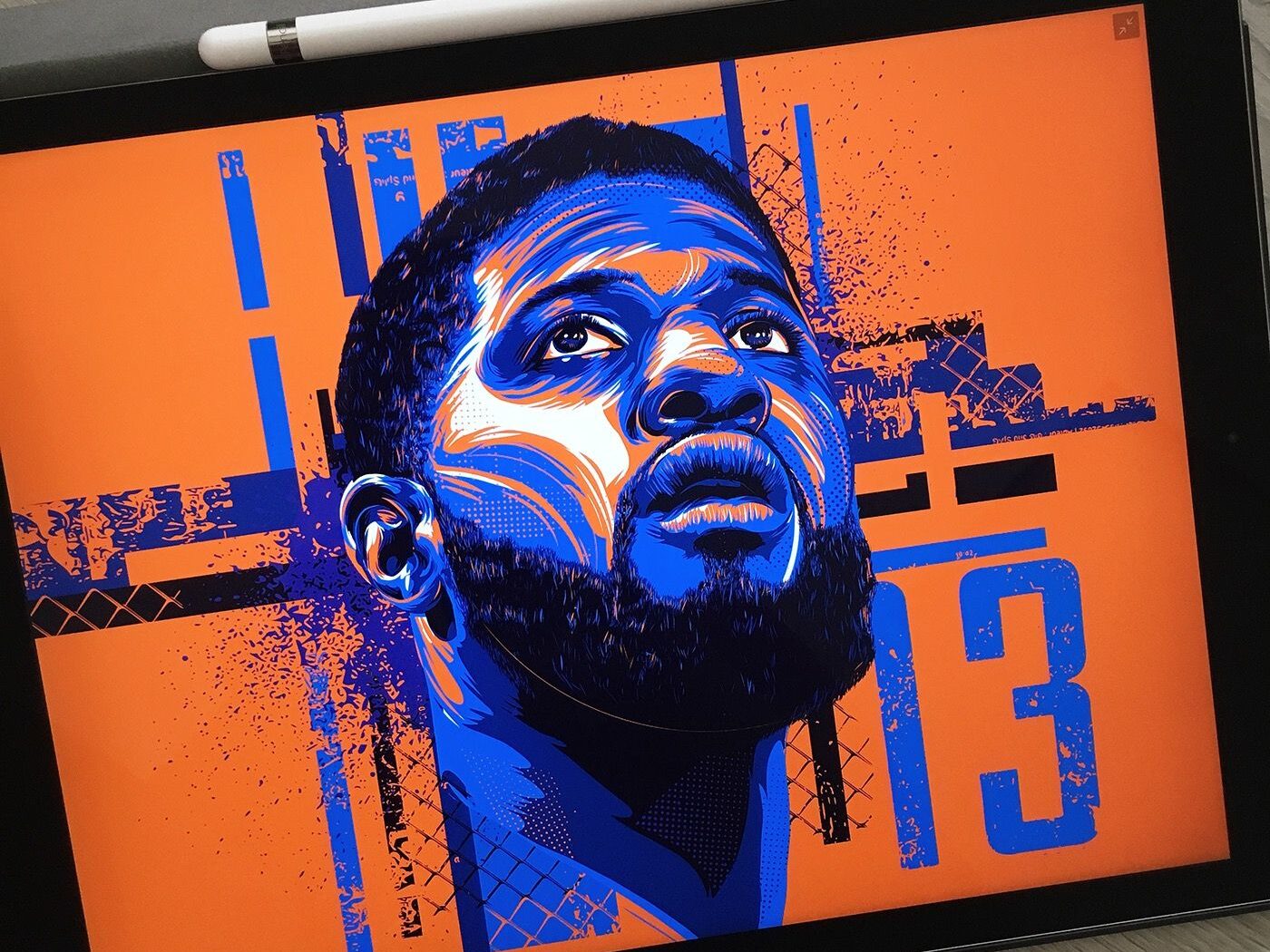 Adobe Illustrator is a powerful software application for creating drawings, illustrations, and artwork using a Windows or macOS computer.
Illustrator used widely around the world with a large set of people like graphic designers, web designers, visual artists, and professional illustrators throughout the world to create high-quality artwork. Illustrator includes many sophisticated drawing tools that can reduce the time needed to create illustrations.
3. Inkscape
Inkscape is a free, open-source, and easy to use graphics editor used to create vector images, primarily in SVG format. Other formats can be imported and exported.
Inkscape can render primitive vector shapes and text. These objects can fill with patterns, solid colors, radial, or linear color gradients and their borders may be stroked, both with adjustable transparency. Embedding of raster graphics and optional tracing is also supported, thereby enabling the editor to create vector graphics from photos and other raster sources. Created shapes can be further be manipulated with transformations, such as moving, rotating, scaling, and skewing.
4. Krita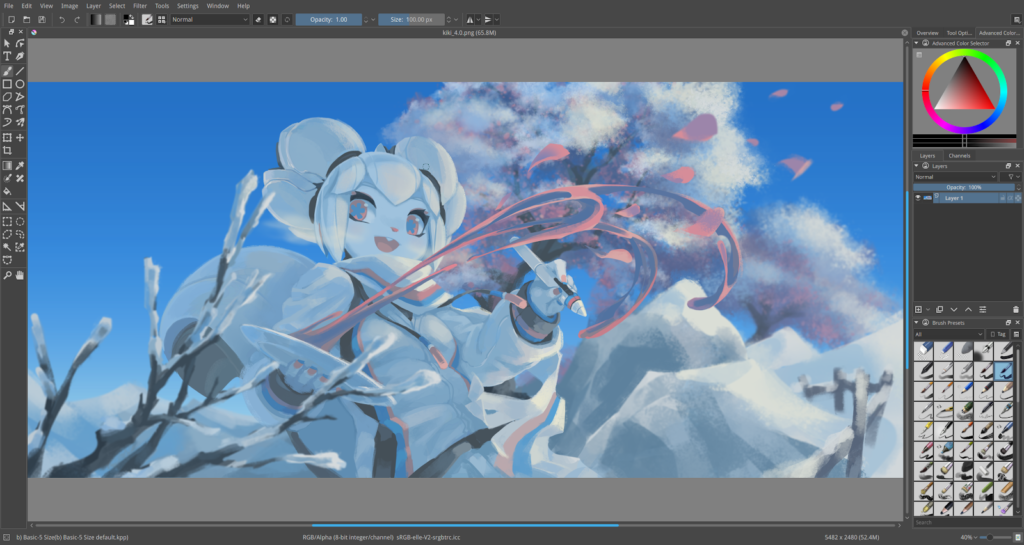 Krita is a free and open-source raster graphics editor software primarily designed for digital painting and 2D animation.
It features an open GL accelerated canvas, color management support, an advanced brush engine, non-destructive layers, and masks,group-based layer management, vector artwork support, and switchable customization profiles. It is written in C++ using the Qt Framework.
5. Animaker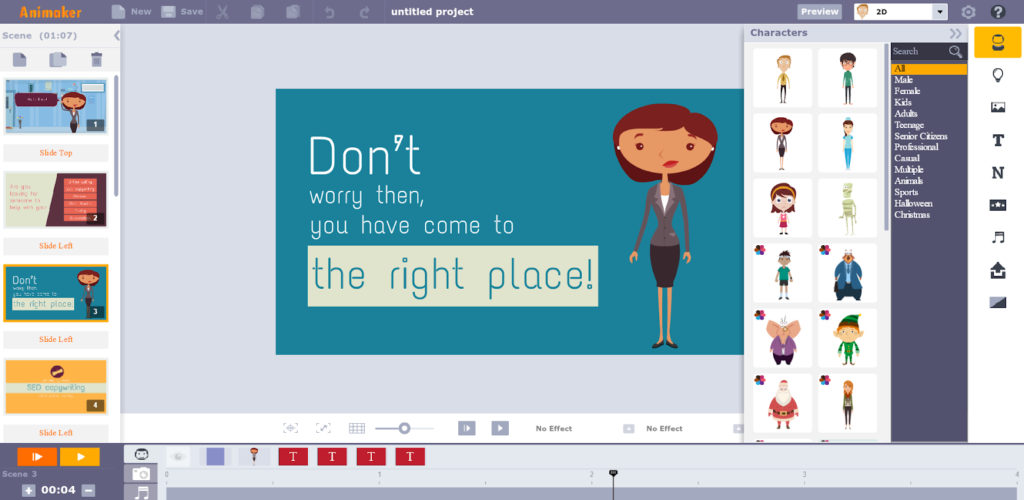 Animaker is a cloud-based animation and video maker. It uses HTML and Adobe Flash can directly upload animated videos to platforms like Facebook and YouTube. Animaker has one of the largest collections of animated characters, properties, icons, charts, and maps. It also offers video creation in six different, unique styles (you can use single or multiple styles within the same video)
It offers video infographics, allows you to edit and customize explainer videos (text-to-speech, background music tracks, more than 100 sound effects).
6. Pencil2D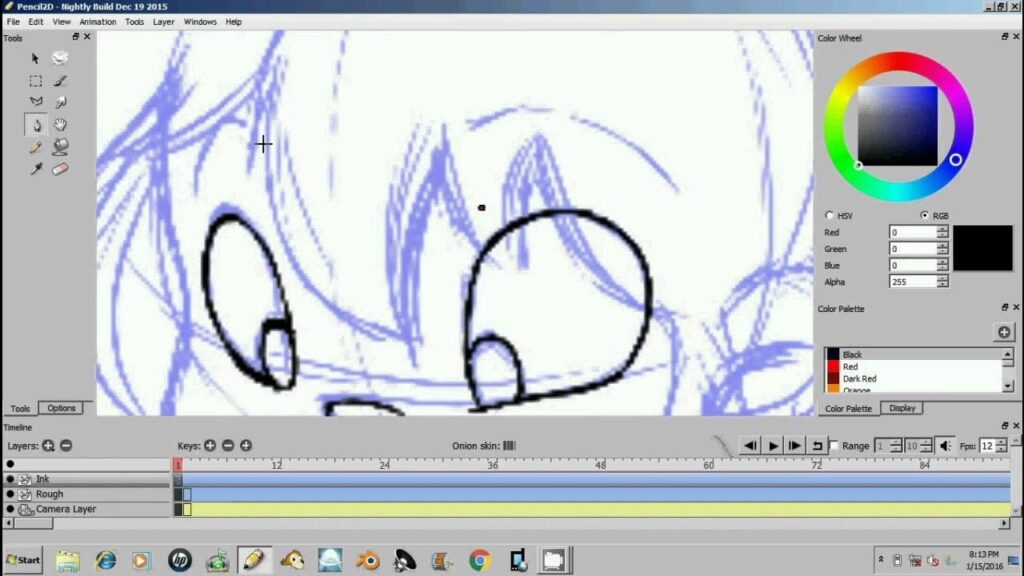 Pencil 2D is a simple, free, and open-source 2D animation software for Windows,macOS, and Unix-like OS. It is released under the GNU and uses the Qt framework.
Entirely free of cost, open to use by anyone, and even for commercial purposes. It is user friendly and a perfect tool for beginners. It is very lightweight and easy-to-use. Pencil 2D can seamlessly switch between workflows (Raster and Vector), which allows you to streamline and speed-up your work. It can work with cross-platform software (runs on Windows, Mac, and Linux). It provides a unique 'timeline' feature that will enable you to choose the pace at which the animation moves.
7. Adobe Animate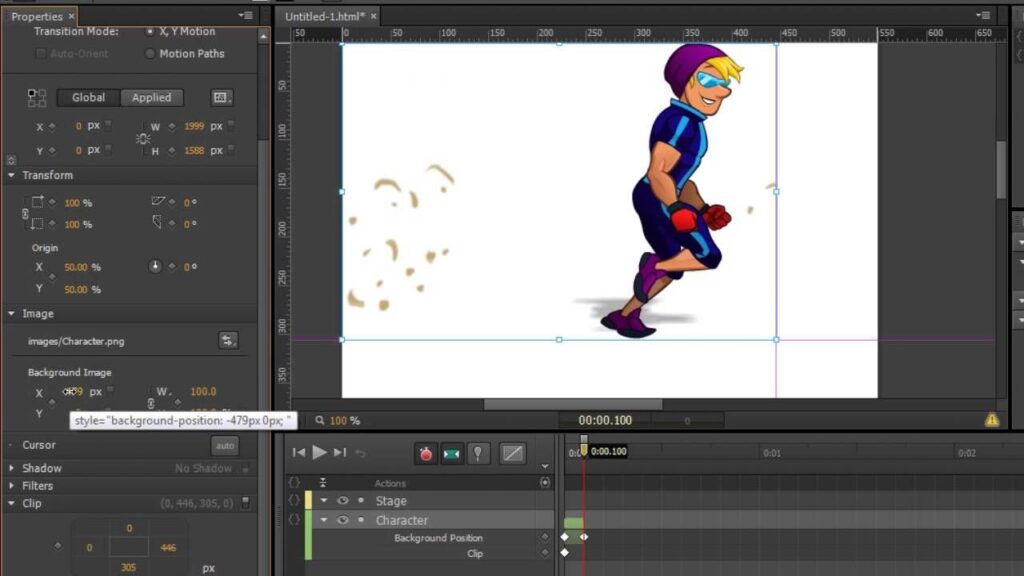 Adobe Animate is a multimedia authoring and computer animation program developed by Adobe Systems.
The files are very small, and the compression is very smooth. This helps if you are trying to send content to mobile devices or simply keep your website footprint small to ensure fast loading times. It's being replaced in 2020 so it most likely is not worth learning for anyone who hasn't used it before. Apple devices don't play nice with Flash videos either, and that's a large user base.
Its battery consumption for mobile devices is poor, and probably won't be addressed due to HTML5 replacing it in a year
8. Blender
Blender is a free and open-source 3D computer graphics software toolset used for creating high rated animated films, visual effects, cartoons, 3D printed models, motion graphics, interactive 3D applications, virtual reality, and cool computer games.
In Blender, you can create model objects, create textures, and animate models all under one roof. Because it's open-source Blender leans towards flexibility and customization more than many other 3D programs.
9. CorelDraw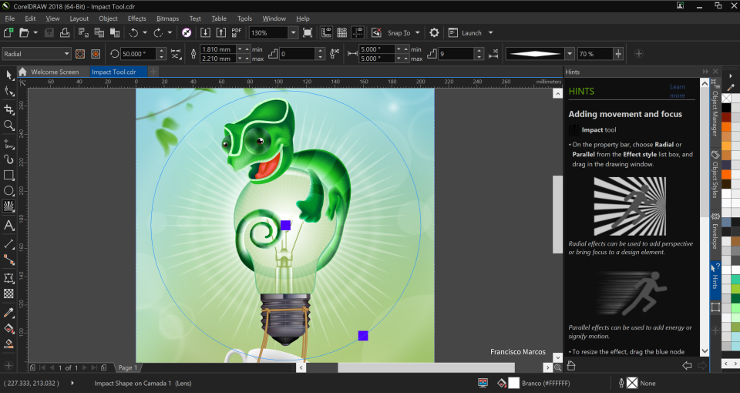 CorelDRAW is a vector graphics editor develop and marketed by Corel Corporation. The latest version marketed as CorelDraw Graphics Suite 2020 and released in March 2020. CorelDraw is designed to edit two-dimensional images such as logos and posters.
Vector graphics created in graphics packages and consist of objects. Each object can edit separately, meaning that the shape, color, size, and position can be changed accordingly.
It allows users to do things like adding special effects such as borders to images, in addition to allowing for contrast adjustment and color balancing. One of the handy features of this software is that it can also work with multiple layers and multiple pages.
10. Autodesk Sketchbook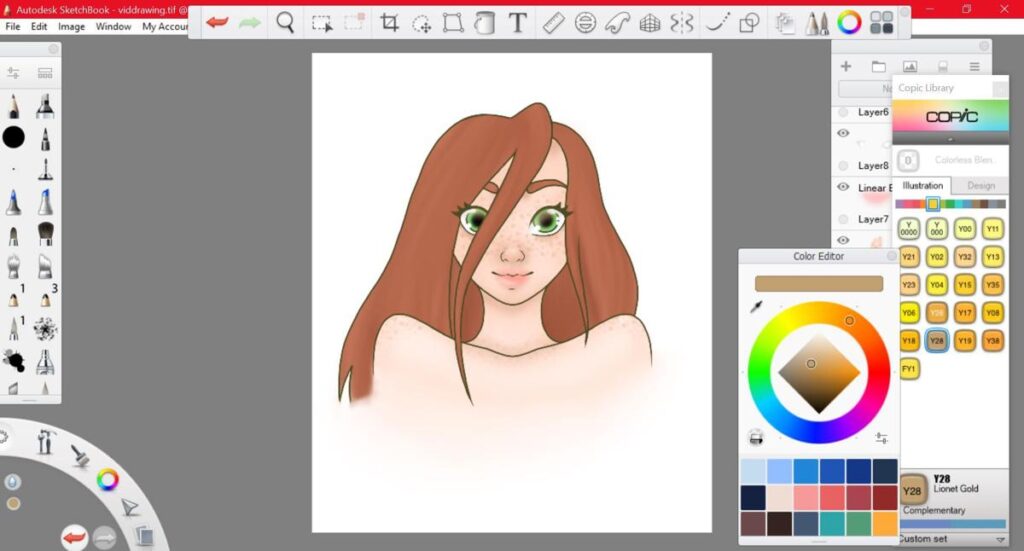 Autodesk SketchBook is a painting and drawing or sketching app that's been designed to get your ideas down on "paper" as quickly as possible. It's an expressive drawing app for doodlers, artists, and designers looking to rapidly capture their inspiration and design ideas.
The app is available on desktop and mobile. It's a bit like Photoshop and its many alternatives since it's a raster image editor, but what makes it unique is its heavy focus on drawing, painting, and rapidly creating artwork. Unlike Photoshop, SketchBook isn't aimed at image manipulation or photography.
Conclusion
A splendid art requires creativity, skill, focus, and more importantly the best tools to finish your masterpiece on time and with perfection. There is plenty of software available around the world wide. oh, it might be overwhelming to choose the best one which is suitable specifically for your needs. Moreover, our list covers up the best software with advanced tools and has a good and dedicated community working. Make sure you know the details of the software before you buy it or use it. Many of the software is free, some are paid. So have a thorough study before getting acquainted with. As you choose the right one, dive deep into the creativity, and bring your design concepts to reality.
Read more:Watch Dogs Legion Hacked