MediaTek has finally announced its latest Helio M80 modem. MediaTek finally joins the mmWave 5G race by revealing the Helia M80 modem. Though the Helio M80 modem will offer mmWave 5G connectivity, this technology is only available in the United States. The mmWave technology is said to be a true 5G, although it has some limitations.
Breaking: Google Search Will now provide additional data for result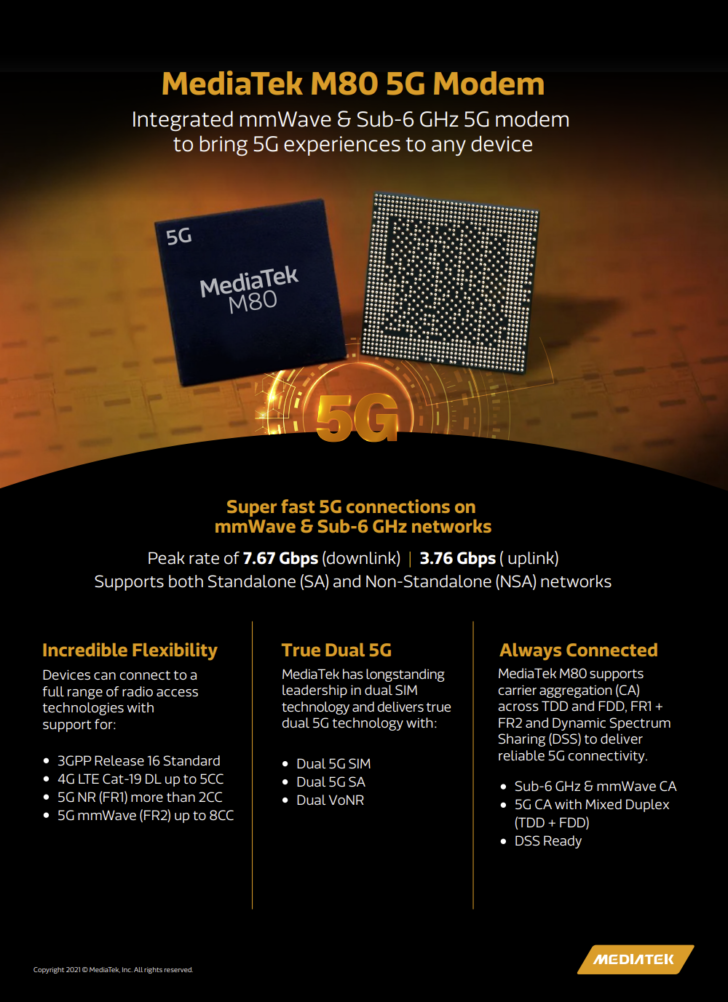 The Helio M80 modem is the successor of the Helio M70 modem. It was the only modem integrated with the company's Dimensity SoC's. The Helio M80 modem supports mmWave 5G, which is compatible with both standalone and non-standalone 5G. It has a peak downlink rate of 7.67Gbps and an uplink of 3.76Gbps.
MediaTek has finally announced a modem with both mmWave and sub-6GHz capabilities. Additionally, the Helio M80 modem support dual 5G SIM, dual 5G NSA and SA, DSS, and dual VoNR. . It will also support carrier aggregation on 5G, including the mixed duplex.