Indian scientists from the Indian Institute Of Science Education And Research have developed the world's hardest self-healing material. On a consumer base, this technology would change the entire technology field. Just imagine if we could manufacture displays and other delicate components using this material. It would be amazing if this happens. However, its electrical conductivity and other factors must be tested.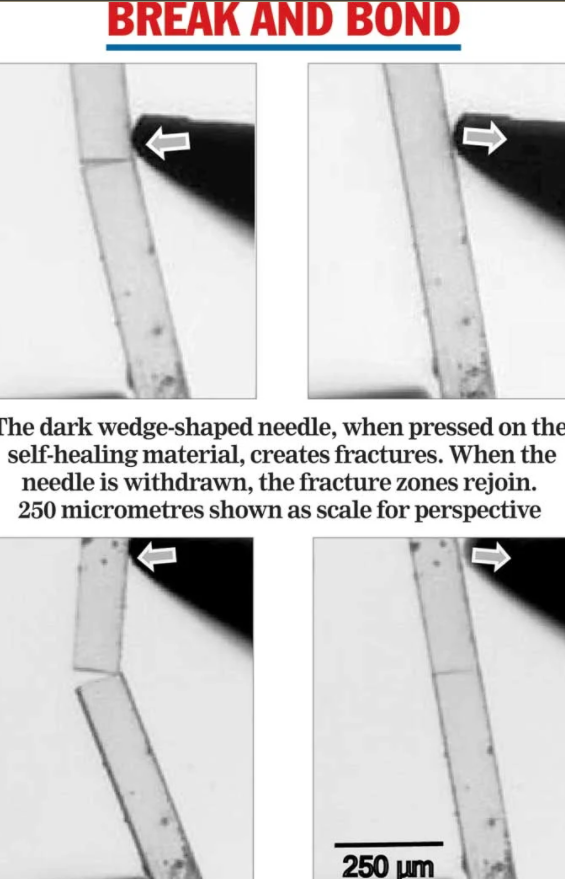 "it has a crystalline structure, a well ordered internal structure, the favored structure in most electronics and optical applications."

– Chilla Malla Reddy, a chemical sciences professor at the ISSER
As per the statement from the professor, this substance can be widely used in electronics. He also claims that this material is 10 times stronger than any other self-healing material in the world.
"I can imagine an application for an everyday device. Such materials could even be used for mobile phone screens that will repair themselves if they fall and develop cracks."

– A researcher who was involved in this project.
A report from TelegraphIndia states that the Bengal scientists synthesized an Organic crystalline material. The substance has a unique molecular arrangement that makes it capable of repairing itself when damaged through any external force. The self-healing capability of this material is shown in a test. The scientists made some severe cracks on the surface of the material. After the pressure was withdrawn, the material began self-healing and automatically reversed the damage. However, it might take some time till we see this technology in our electronics. Because the material was tested on a microscopic level.