Games have always been a matter of craze among people. This quarantine period is acting as Cherry on the top for gamers and game-loving people. Many people staying at home are enjoying thousands of games on mobile, tablets and desktops.
But, a problem arises that playing games online or watching web-series and videos exhaust much of your data in this free time. Most of the people face these problems on a regular basis. A quite better solution for this issue is to play games offline. This saves much of your data.
Here is a sorted list of some best offline shooting games (under 100 MB) to play and enjoy. Playing these games will not only save your data but also benefits emotional and mental traits.
1. DEAD TARGET: ZOMBIE PLAGUE
As the name describes the game is plotted around on the zombie attack. It has unique gameplay of World War 4, 2040 wherein humans get infected by virus and a plague of Zombie attack began. You play the role of a special sniper, have to prevent the spread of the virus and save the town from zombies with your entire team. The game has good graphics and a thrilling experience to enjoy.
Key features
Variety of Zombies to fight with.
Variety of powerful weapons against those horrifying zombies.
Different maps as battlefield.
Specifications
Size: 89 MB
Ratings: 4.5 🌟
Reviews: 1 Million
Downloads: 50 Million+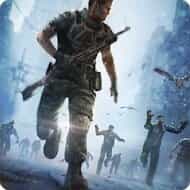 2. LONEWOLF- A SNIPER STORY
This is a quite deep-serious game to play with violence at its peak. You play the role of a mysterious assassin whose life challenges his morals at every stage. He works for a criminal organization known as 'Assembly'.
Key features
Various weapons to upgrade.
Few mini-games.
30 missions
This game is not recommended for people below 18 years of age.
Specifications
Size: 63 MB
Ratings: 4.6 🌟
Reviews: 374 k
Downloads: 10,000,000+
3. MAJOR GUN: WAR ON TERROR
Major Gun provides you a plot where you have to kill the terrorists who plan to infect the world by a deadly virus. It has arcade-style gameplay with comic-book-style graphics and dialogues.
Key features
4 users can play with each other on a local network.
Vast selection of guns – machine guns, rifles, shotguns, grenades and sniper rifles.
Multiple locations – Harbor, Subway station, Desert.
Specifications
Size: 94 MB
Ratings: 4.5 🌟
Reviews: 84 k
Downloads: 5,000,000+
4. MAJOR MEYHEM
It is a fun and easy game with good music and colorful graphics. It has archade-style gameplay and great animations. When you play the game your only aim is to save the world and your love life from evil forces. Your mission is to save hostages.
Key features
Survival mode and mission objectives helps to earn free rewards.
Unlock and upgrade 20 guns.
Specifications
Size: 74 MB
Ratings: 4.4 🌟
Reviews: 99 k
Downloads: 10,000,000+
5. NOVA LEGACY
This is a Sci-fi Game wherein you play as NOVA Veteran Kal Wardin whose mission is to defeat the Colonial Administration Forces protecting Humanity. The game allows you to test your skills in multiplayer arenas like deathmatch and team deathmatch.
Key features
It includes three game modes;

Story mode
Shadow mission
Special Ops
Specifications
Size: 45 MB
Ratings: 4.1 🌟
Reviews: 1 Million
Downloads: 50,000,000+
In addition to above games other games sharing the lists are;
COVER FIRE
A game with 306 MB size and 4.5 🌟 Ratings. You need to compete with time and kill the enemies.
MAD BULLETS
A quite boring but filled with hilarious funny gameplay and weird characters. It is a 72 MB game with 4.3 🌟 ratings.
DEAD TRIGGER 2
Basically a zombie-killing game and sequel of Dead Trigger. It has a strong 4.6 🌟 ratings and 2 Million reviews with 525 MB download size.
UNKILLED
It is also a zombie-killing shooter game with a number of missions. It has a 4.5 🌟 rating and download size is about 460 MB.