Anaconda is the origin, of Python data science. A development that unites a large number of data science experts, information-driven ventures, and the open-source network. With over 20 million users worldwide, the open-source, Individual Edition (Distribution) is the simplest method to perform Python/R information science and AI on a solitary machine. Also includes a toolkit that outfits you to work with great, multiple open-source bundles and libraries. So here is an ultimate guide to installing Anaconda. Here is a complete guide on how to install Anaconda for windows.
Here is a step by step guide to install ANACONDA on WINDOWS.

Open the website: Click on get started. Shown in the image for reference.
Get started will re-direct to à the next page à Click on : "Install Anaconda Individual Edition"
Next step is to click on the "Download" button.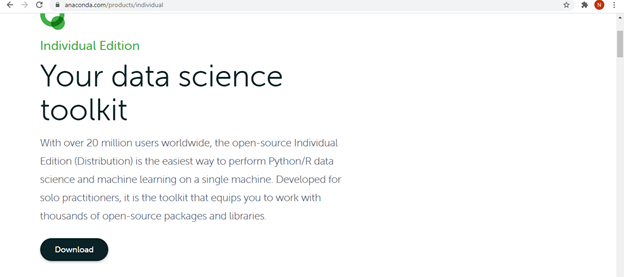 Then you can see these multiple OS options (shown below ), where you can select any one of the ANACONDA Installers.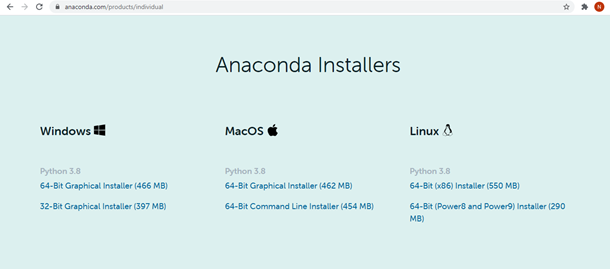 Here we have selected for à WINDOWS : 64-bits.
It will automatically, start installing.
Once completed—> click on the .exe file one the bottom left.
It will further open up the –> Setup file –> Click on Start.
Next click on –> I AGREE, for License Agreement
You can make change for the setup accordingly, select one from the option. Continue with the option of –> Advanced Installation Options
Add Destination, or you can browse
This will start the Installation..
Once done, click on–> NEXT
Completing Setup –> click on Finish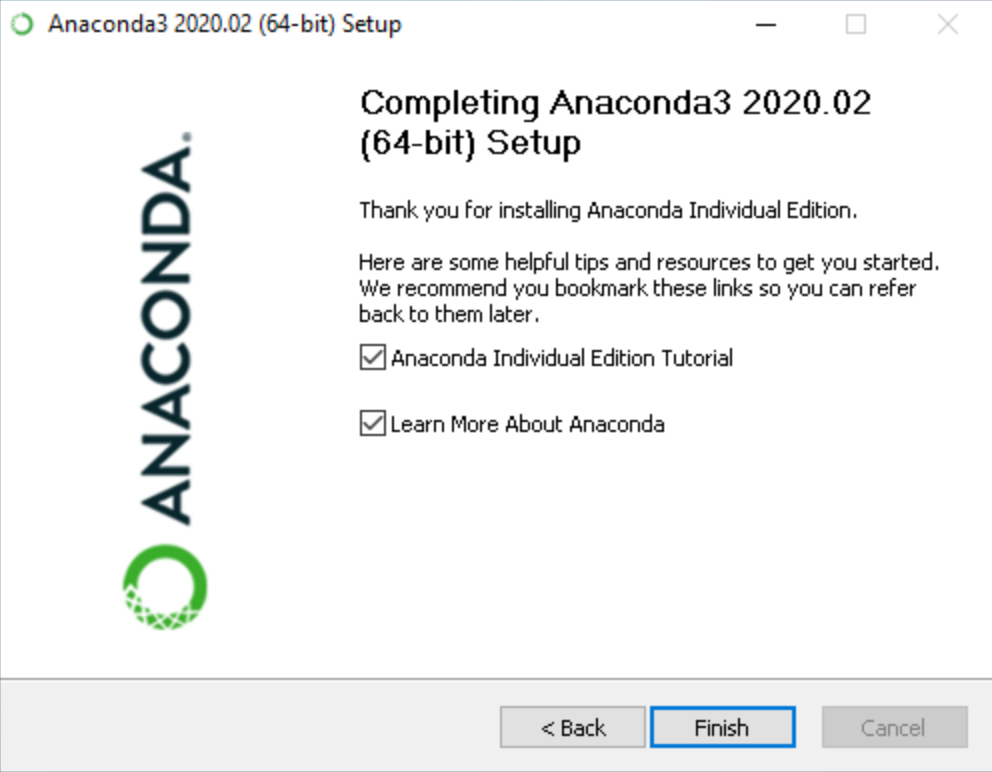 You can use these Option "Get started with Individual" or "Commercial Editor" which ever you have installed. For further tutorials and use.
Also read News: https://www.thetechinfinite.com/2020/10/29/trumps-official-campaign-website-hacked-and-defaced/