Apple granted a patent for an image sensor built under the display of an electronic device. This patent was filed in October 2018. It suggests that Apple could be planning to bring an in-display fingerprint scanner to its new devices.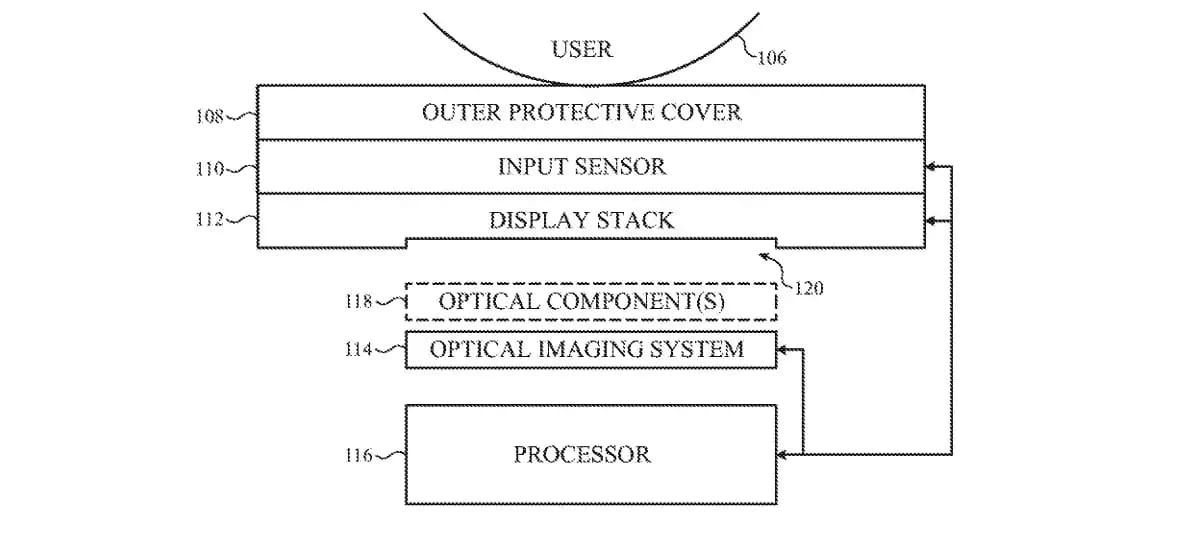 The patent granted by the US Patent and Trademark Office has speculated a new era of Touch Id. The patent filed by Apple with patent number 10,824,837 B2. According to some reports, the patent is titled "Shortwave infrared optical imaging through an electronic device display".


The patent includes an outer protective layer, a touch-sensitive layer, a display layer, and an optical image scanner. This optical scanner will send shortwave infrared light upwards which will interact with the finger placed on the outer layer of the display. Then the reflected light will interact with the image sensor for analysis.
Read Also: Vivo S7e 5G Price and Specifications
However, these are only speculation and not confirmed yet. It is also to note that the company often files patent and this patent indicates that it might introduce an in-display fingerprint scanner to the new generation devices.
Apple removed its Touch ID from its recent iPhones including iPhone 11 and iPhone x lineups but it expects that Apple might include this system in its new generation devices