Ever tried recording your PC Screen? If yes you must have tried downloading heavy application which the tech infinite thinks will be useless after reading this blog. After reading this you will be able to record your computer screen directly from your google chrome web browser. The extension small enough to fit in KBS. it is is a software that allows you to capture and record your computer screen right in the browser.
You can also select a specific tab or the application window you want to record.it is free to use the extension with no signup required. so follow the steps to record your screen.
Step 1 – Add the Screen Recorder Extension by Erich Behrens to chrome. Click Here to Download.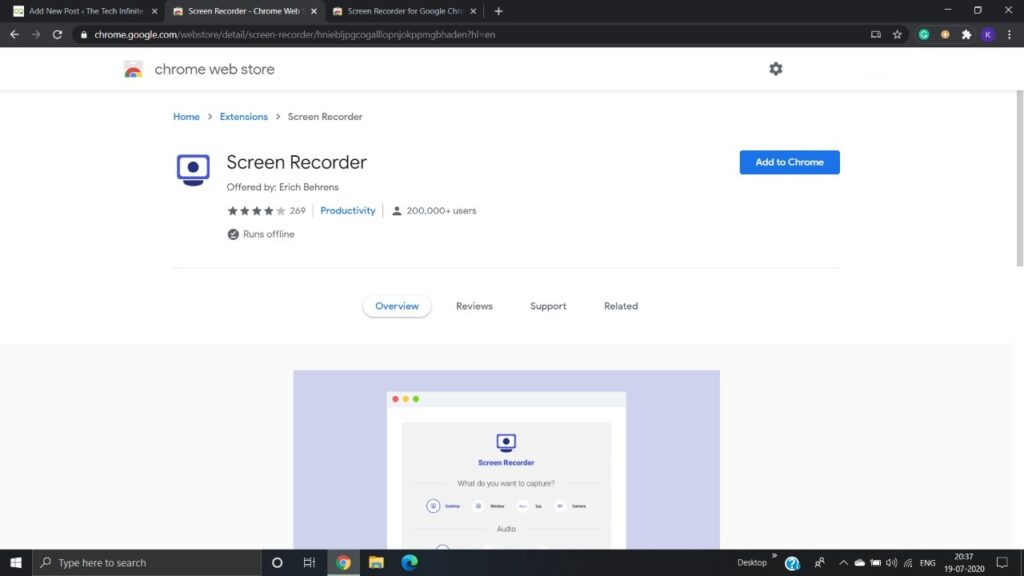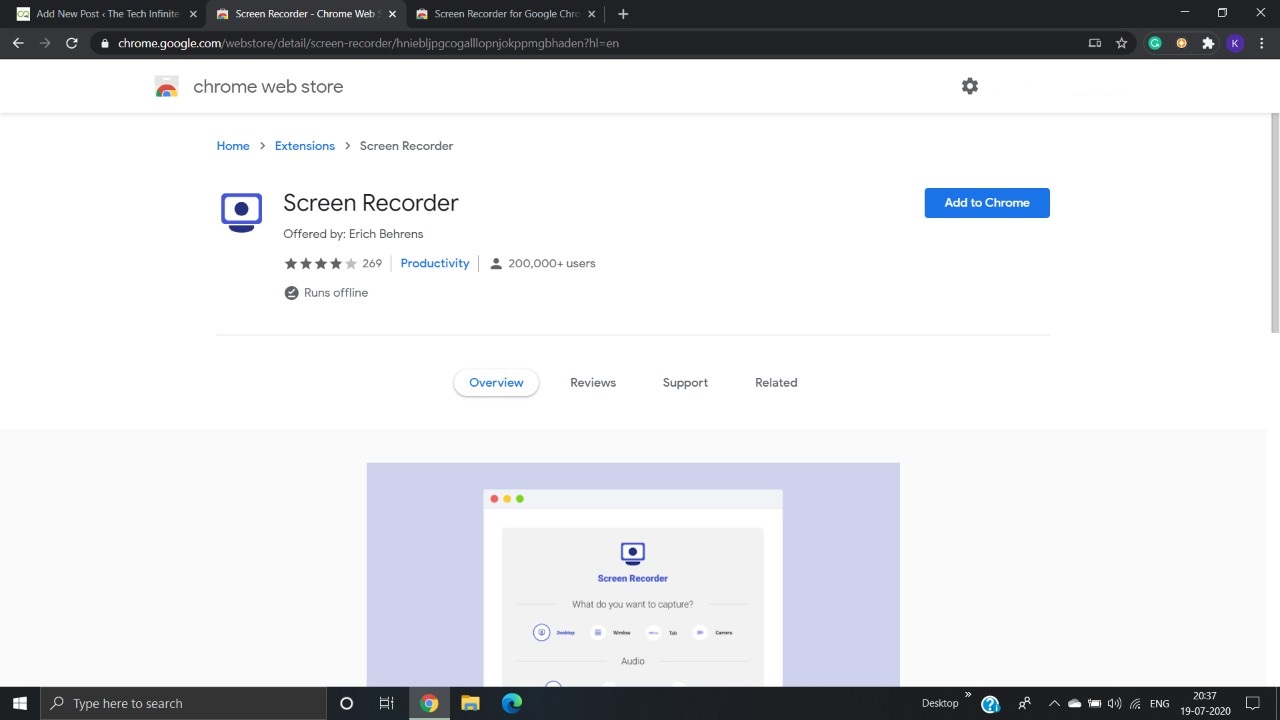 Step 2 – Open the Extension and choose what you want to record
Step 3 – Select the Input Audio for the Screen Recorder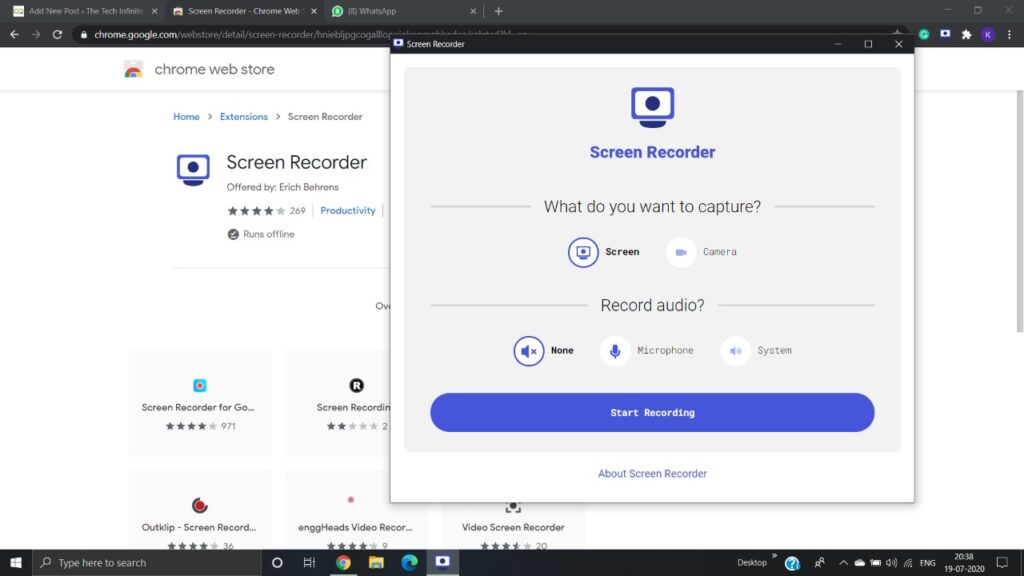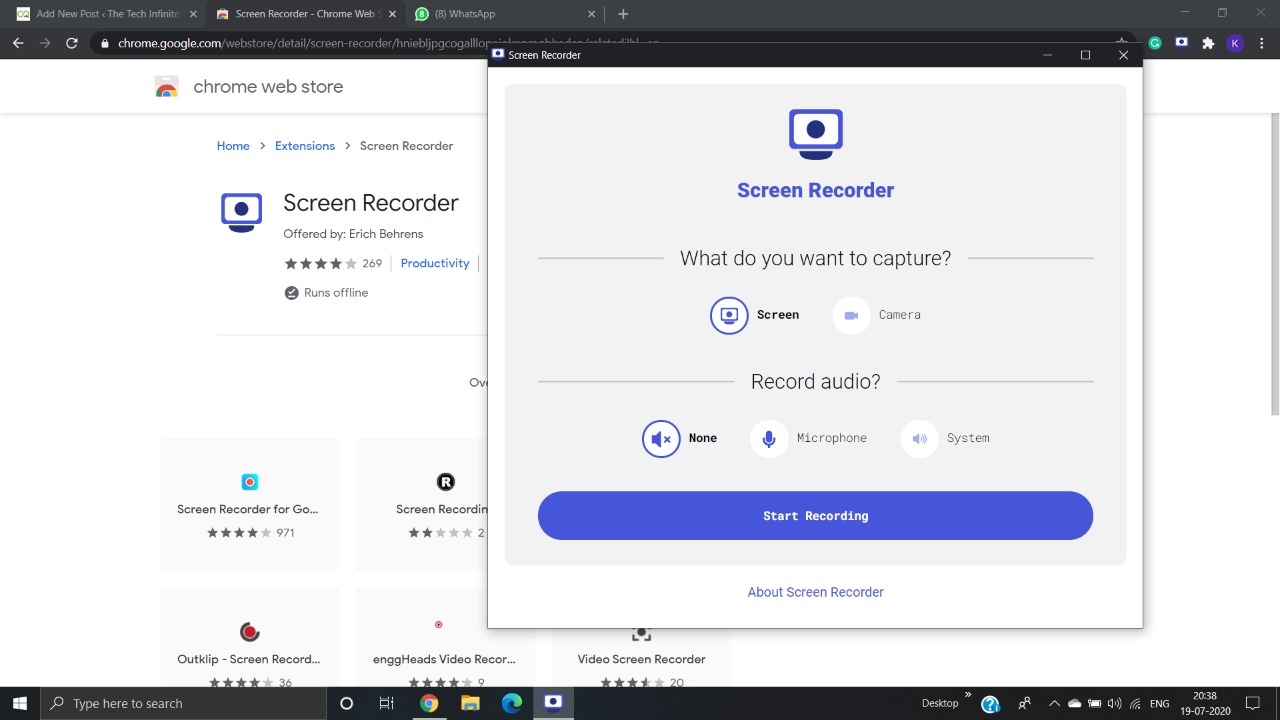 Step 4 – Start the recording
The extension will record your screen and you're done end the recording when ever done and the file will automatically be downloaded.