Missing Binge-watching Netflix series with friends because of lockdown and social distancing concerns due to coronavirus pandemic. Netflix now allows casting Netflix Parities up to 5,00,000 users at a time. The method only works with Google Chrome on PC/Laptop only. The Method also allows the in-call chat feature which allows users to chat while watching movies. Users need to have separate accounts to join the Netflix Party.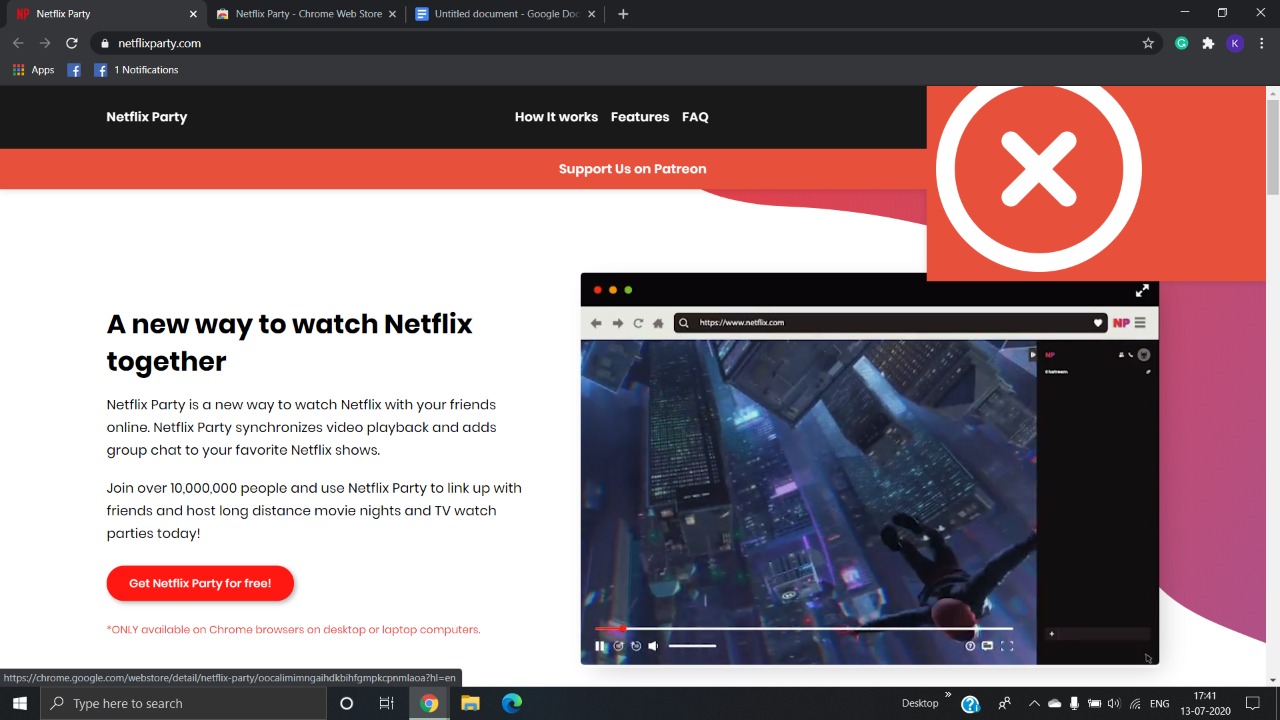 Follow the below steps to see how you can host Netflix Parties
Step 1 – Visit netflixparty.com in Google Chrome or click here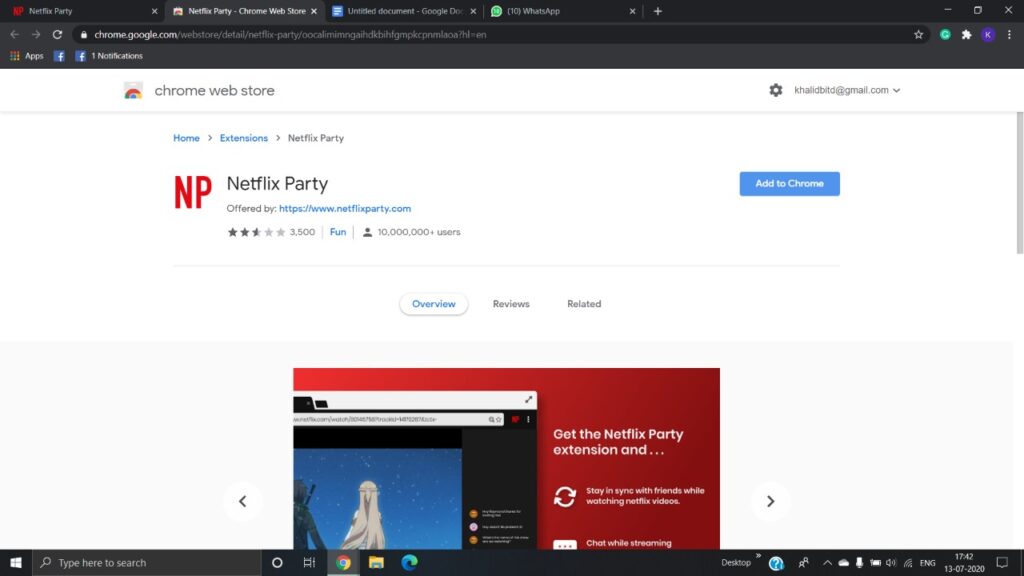 Step 2 – Click on "Get Netflix Party for free"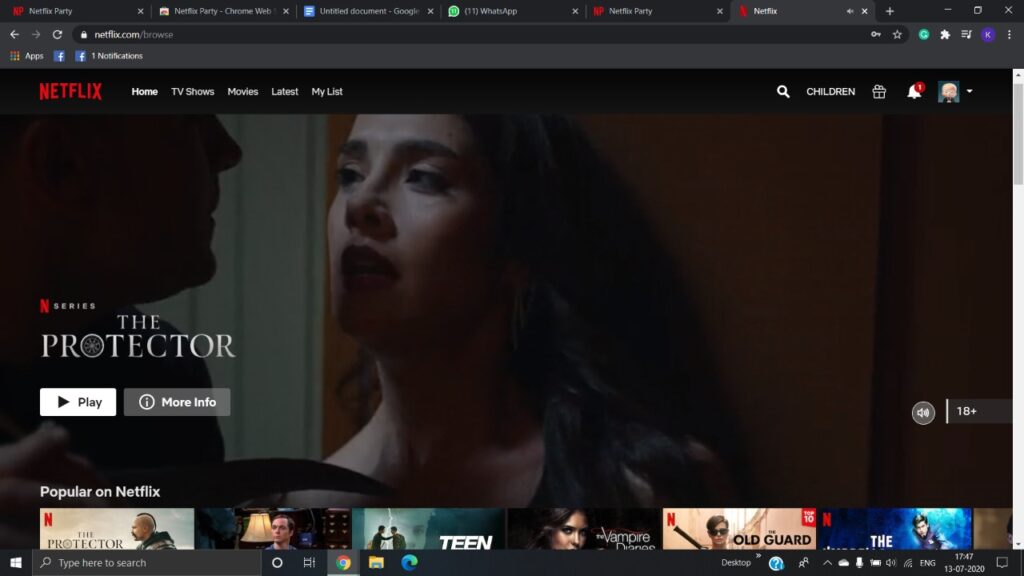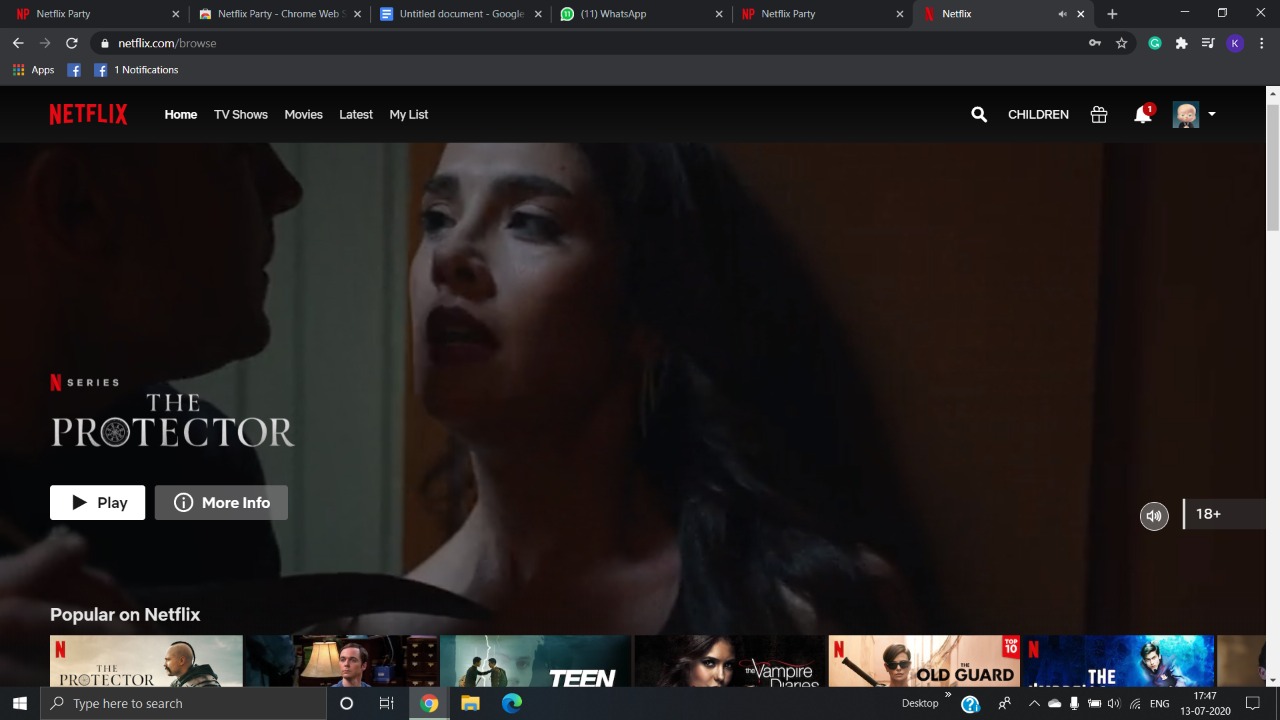 Step 3 – Add the Extension to chrome
Step 4 – Login into your Netflix account and Play the specific Movies/Series you want to party with.
Step 5 – Click on NP on the right corner
Step 6 – Copy the link and send it to the people you want the party with. They just have to click on the link to the Party with you.
This won't be as same as binge-watching as before but will let to party with a friend as before.