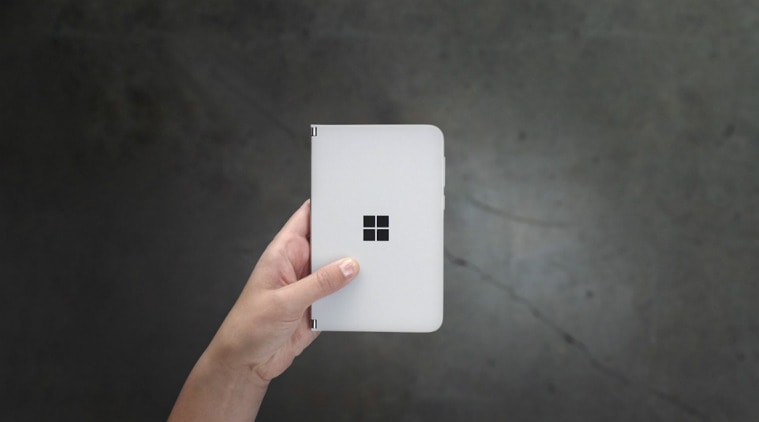 Microsoft launches it's Surface Duo which optimizes software on a dual screen device. Microsoft wants to sell it's device and popularize it as a crossover between phone and a tablet.
The Surface Duo has two 5.6-inch displays that are integrated together with a 360-degree hinge, but runs Android and not Windows. And according to Microsoft Surface hardware chief Panos Panay it's not a phone rather a surface. He also said in the event that. "You are going to talk about it as a phone and I get that," he said. "You are going to talk about it as a communication device, and it does both of those things well. But make no mistake, this product is a "Surface".
Pany has a logic. Surface Duo is not a phone as it can be used as a single screen, but it is designed to bring dual-screen multitasking to the forefront. The main purpose of this device is to create a new category that merges phone and tablet together.
But it will be tough for Surface Duo to compete with other phones in market. Since the Surface Duo doesn't have an outer screen, it would be really cumbersome for users to take calls on the device. To attend calls on the Duo, you need to fold it the other way with screens on the front and back. Which is awkward and that is putting it mildly. Also we can't type messages on it while driving or in the go. According to me it will not be a hit as this device is not a new innovation.