In the very recent Half Hour Hardware Event conducted by Google, it introduced many new devices. Though, the event was specifically for the introduction of Pixel 5 to the market. But many other devices got a run as well.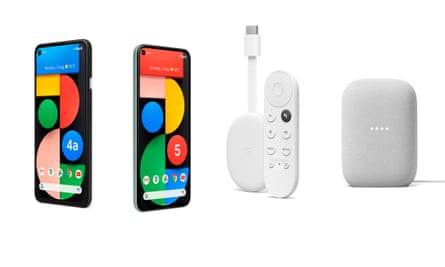 Here, we go with the announcements made by the Google :
Google Pixel 5: Google just unwrapped its latest flagship smartphone with all the latest technology incorporated. The sneak of this phone has a 765G Snapdragon processor, 8 GB RAM, and a 90 Hz FHD+ display. It also includes 5G for the first time for Google smartphones.
Google Pixel 4A 5G: The second smartphone unwrapped at the event is Pixel 4A which is just an upgrade for Pixel 4 with a large display and additional 5G support.
Screen Sharing in Duo Calls: Google Duo is a video calling platform used by a very wide range of customers for personal use. Soon, Google is going to add a feature where people will be able to share their screen while Duo calling.
The all-new Chromecast: Though, there are very upgrades seen in the range of Chromecasts by Google. But this time it's massive. The all-new Chromecast doesn't require a phone to run on Television. Also, it comes with a built-in Assistant Button and a remote in the box.
Google Nest Audio Speaker: This is something new tried by Google this time. Because this device is a merge of Google Home and Google Home Max. This is an introduction segment of this device.
Also Read: Announcements Made At Amazon's Event, 2020
Therefore, these were the range of products announced by Google in the Pixel 5 Event. And we can expect the start of delivery of these products by the mid of October (as announced by Google).