Have you just bought a new laptop/PC or installed windows on your PC. So this article is for you here we have listed Top 10 must-have software for windows-based PC. These are the most and most used software for every windows user. So let's go through them.
Top 10 Must-Have Software for Windows PC:
1. Security : (Anti-Virus, Anti-Malware)
Adding this to the top because the security of our personnel stored in PC should be our first priority. Windows OS already had a security option called windows defender but for advanced security options, you must rely on 2 options.
Some options for Antivirus you should go with
2. Browser (Google Chrome)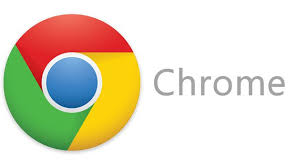 Google Chrome is the Top Browser you need to get searching on the net with its high-speed operations, instant searching, including the Chrome extensions. There are also several browsers like Mozilla Firefox, Opera But you'll sure like chrome the most because of its features and user interface. You can download these browsers by clicking these links:
3. Google Drive
Google Drive is the Safest Place for all your Files including documents, images, videos, etc to save it on your cloud. It offers 15 GB of free storage of your files and is totally secure it also allows you to back up folders on your computer and external devices and easy to share those across platforms to others.
Download: Google Drive
4. File Compression And Extraction : (WinRAR)
Compression and extractions tools are today's essential needs to fast transfer files. Windows includes native support for simple zipped files but for large size files, WinRAR is the best option to compress and extract the files. Over 500 million users worldwide make WinRAR the world's most popular compression tool today.
Download : WinRAR
5. Microsoft Office Suite
Microsoft office tools are the day to day used work Tools. The most used Microsoft office tools are :
Powerpoint (Used for Presentation)
Word (Used to make Documents, Reports, etc)
Excel (Used to record expenditures and income, plan budgets, chart data, and calculate results.
Download : Microsoft Office
Top 10 PC Games of 2019 | Exclusive
6. Media Player: (VLC Media Player)
This is the best software you need on your PC. You can easily play media files locally on your pc. The VLC media player is the best software to play local media files packed with a lot of features. Save yourself the time-consuming video codecs or using the awfully insecure QuickTime.
Download: VLC (free)
7. Spotify
Music streaming services eliminate the need for buying individual albums physically or digitally. I would recommend Spotify for its supported free plan lets you listen to as much music as you like. It consists of so many podcasts for your daily listening. There is also other music streaming platforms including Apple Music, Wynk, JioSaavn, etc.
Download : Spotify
8. Image editor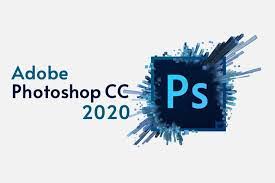 Daily increased usage of social media has risen from the past 2 years and it needed some high-end image editing to show your presence. Some of the image editing software includes Adobe Photoshop, Paint.net, etc.
Download : Paint.NET
Download: Adobe Photoshop
9. Video Editor
Vidoe editing is the next software you need to have in your windows PC for editing your high-end videos. Top video editing software includes Adobe Premiere Pro, Filmora, open shot, etc. For professional use, you should go with Adobe Premiere Pro.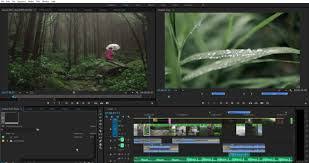 Download : Adobe Premiere Pro
10. Recuva
If you lost/ delete your file mistakenly you must have this software to recover all those deleted files. Recuva is a powerful file recovery software for Windows that helps users recover files from external drives, hard drives, CDs or DVDs, and memory cards.
Some of its features are:
High-grade file recovery.
Superior deep scan mode.
Safe overwrite option that utilizes industry and military level removal methods.
Option to retrieve files from impaired files or from those that have been freshly formatted.
User-friendly interface.
Option to preview before the final retrieval.
Compatible with both FAT and NTFS formats.
Download : Recuva
These were the top 10 softwares that you must have.