The iPhone 12 series is ready to hit the market in October 2020. The Apple Event is scheduled on October 13 in which they'll reveal the look and price of the iPhone 12 series. As per the reports Apple is set to ship units of the iPhone 12 and iPhone 12 mini to distributors from October 5.
In which the iPhone mini and iPhone 12 are available on preorder from 16 October and available in-store from 23 rd October.
The iPhone 12 pro series includes iPhone 12 pro and iPhone 12 pro max and they'll be launched and available from mid-November.
Read Also: Apple's iPhone 12 production to begin in July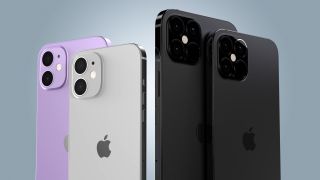 iPhone 12 :
iPhone is coming up with iPhone 12 series which includes iPhone 12 mini 5.4 inches and iPhone 12, 6.1 inches in which the iPhone 12 mini is most surrounded by leaks and rumors. The iPhone 12 mini has a 5.4-inch OLED display, the design will be similar to the iPhone SE 2020 with a dual-camera setup powered by an Apple A14 Bionic chip processor with IOS 14 providing the best performance.
The iPhone 12 mini and iPhone 12 both will consist of 4gb ram with memory variants of 64, 128, 256 Gb. Built with an Aluminum body, dual camera with iPhone 12 mini having battery performance of 2227 mah and iPhone 12, 2775 mah both will support 5G sub 6Ghz.
The iPhone 12 series will available in colors are:
Black
White
Red
Green
Sky Blue
Rose Gold
iPhone 12 Pro :
The iPhone 12 pro will include advance features than iPhone 12 that includes :
Triple camera setup
Lidar scanner
128, 256, 512 Gb variants
A14 Bionic processor
6gb ram
5g includes both sub 6 GHz and MM wave
iPhone 12 pro 6.1 inch
iPhone 12 pro max 6.7 inch
Built with stainless steel
The iPhone 12 pro series will available in color variants are:
Graphite(space gray)
Silver
Gold
Blue
(Product) Red