Hello, hackers if you are a hacking freak and loves doing penetration testing and came here searching for top 10 hacking apps for android, we have prepared a list of top hacking apps for android that you can use for rooted as well as non-rooted android phone.
In the list of top hacking apps, we have included top WiFi as well as other phone hacking apps like
From my own experience, I have created this list and listed some of the best apps with good industry reviews.
Disclaimer: This article is only for educational purpose and The Tech Infinite doesn't promote any illegal activities. It's only for education and to provide knowledge.
Here is a list of some of the top hacking apps for android :
1. zANTI
Works on: Root/Non-root devices
zANTI is one of the top Android hacking apps from Zimperium. This suite comes up with multiple tools and used for penetration testing. This toolkit allows security researchers to scan a network easily.
After login into zANTI, you can easily map the network and sniff websites visited along with the cookies. The toolkit includes various modules from which you can discover open ports, DoS, MITMA, and many more.
2. Lucky Patcher
Works on: Root/Non-root devices
If you are also a gaming freak, this app can be your favourite one with this app you can modify, with this app you can also remove the license, remove in-app purchases, and mod the game.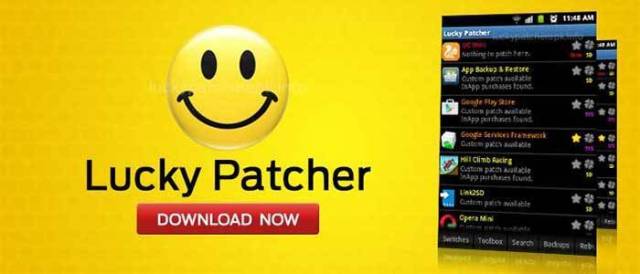 Read Also: Top websites to download games for pc free
3. DroidSQL
Works on: Rotted device
If you love to find and exploit SQL injection vulnerability then this might be the best hacking application for android, with this tool you can easily hack a website that is vulnerable to SQL injection vulnerability.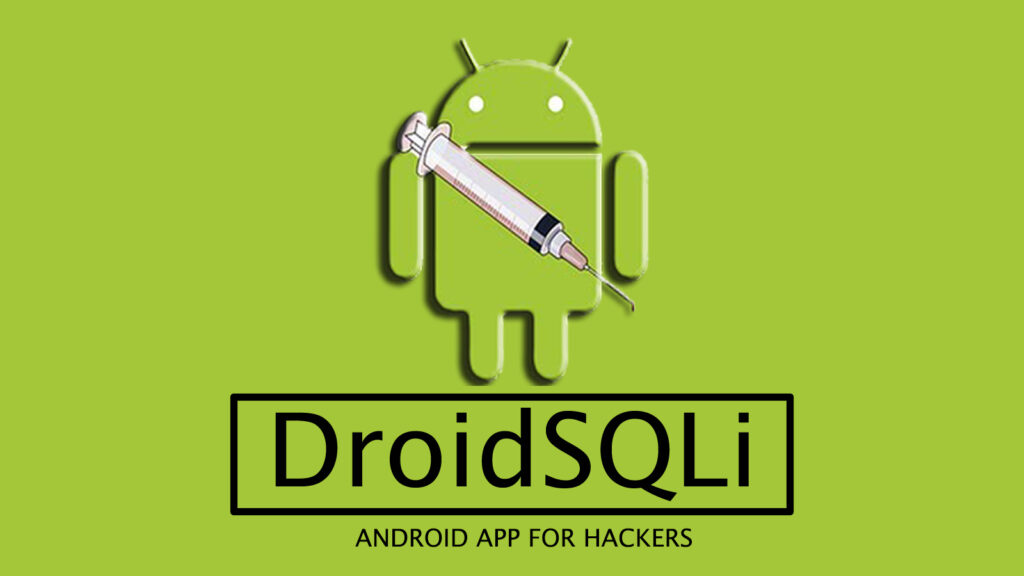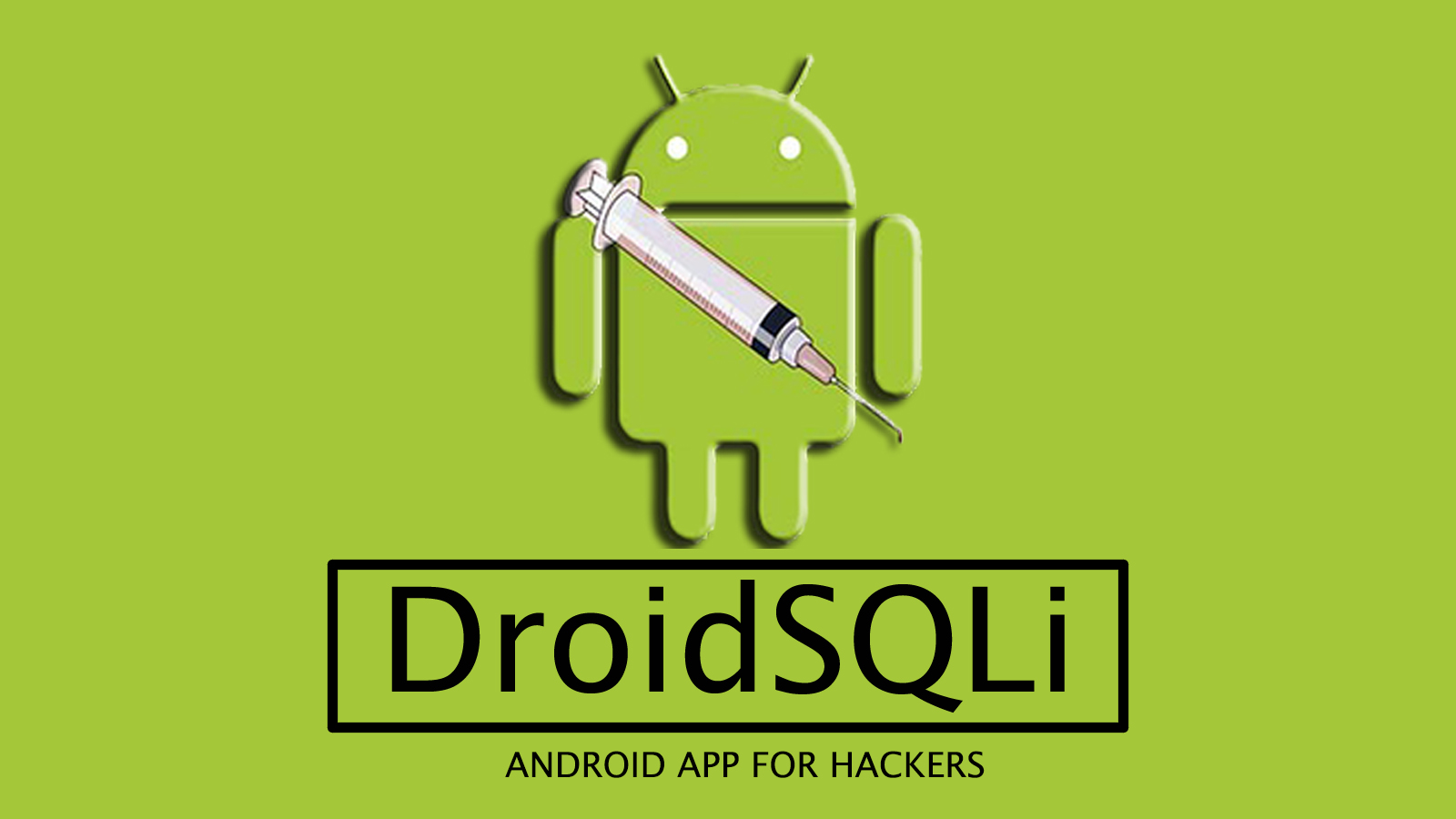 For using this tool you don't need high-end hacking skills most of the process is automated, but beware don't try this tool to harm any website because this can even send you to jail. Use it in legal ways.
4. Androdumper or WPA WPS Tester
Works on: Root/Non-root devices
You can download any of these two applications i.e. Androdumper or WPA WPS Tester, this tool can be your favorite tool, with this tool you can hack into anyone's WiFi network near your area that has enabled WPS button after very few attempt you will be able to crack them.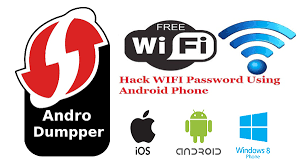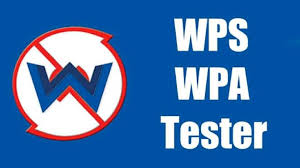 My experience with this tool is amazing I was able to hack most of the WiFi network nearby my area.
5. Network Mapper or Nmap
Works fine with rooted devices
We can't ever forget this app to include in this list of top hacking apps for android, this app is the base for the hacking, you can ask about this tool from any hacker.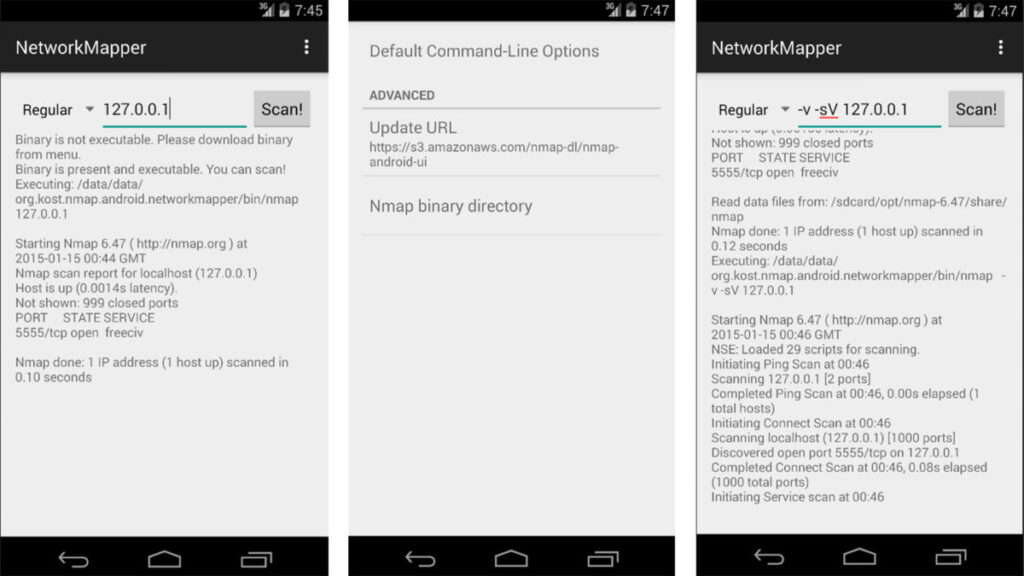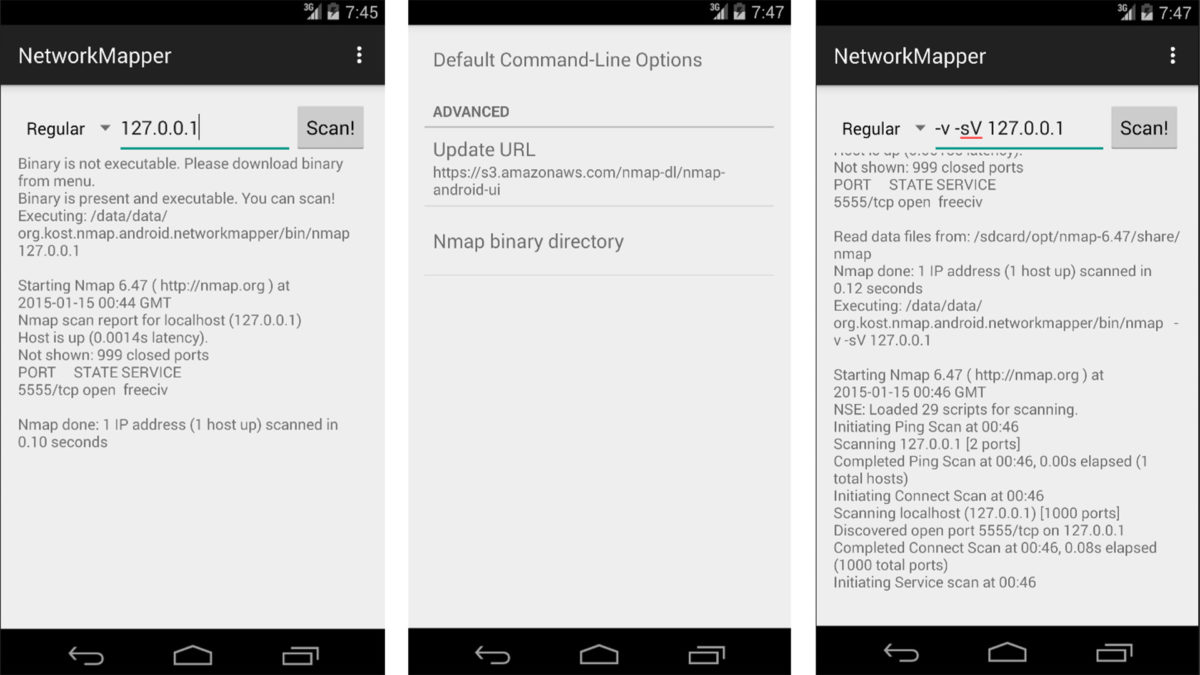 This tool is of a powerful tool for the hacking industry, with this tool you can scan the network and can discover network protocols, open ports in a network, discover which OS they are using, and can discover many vulnerabilities.
6. Kali NetHunter
Works on: Root/Non-rooted devices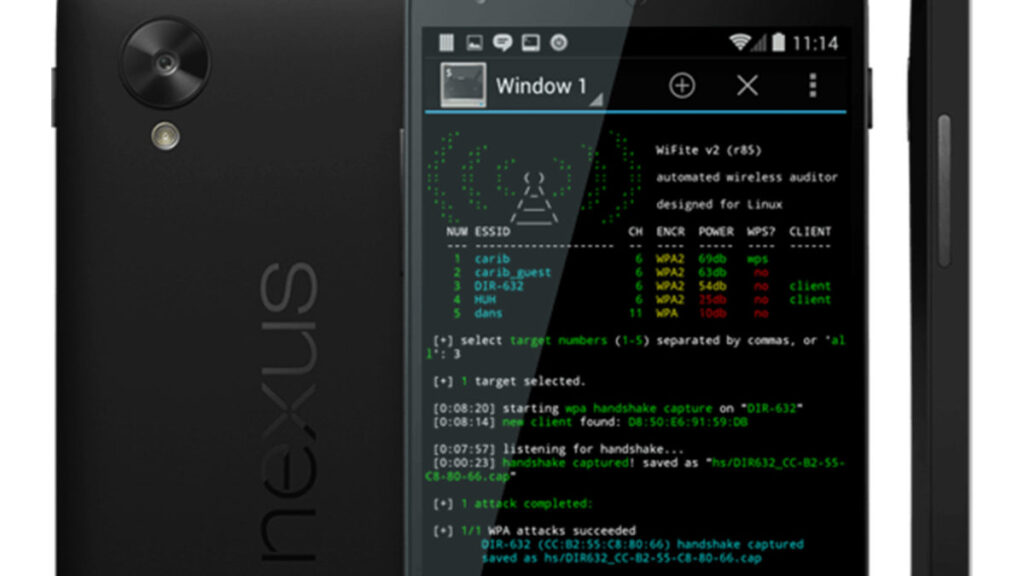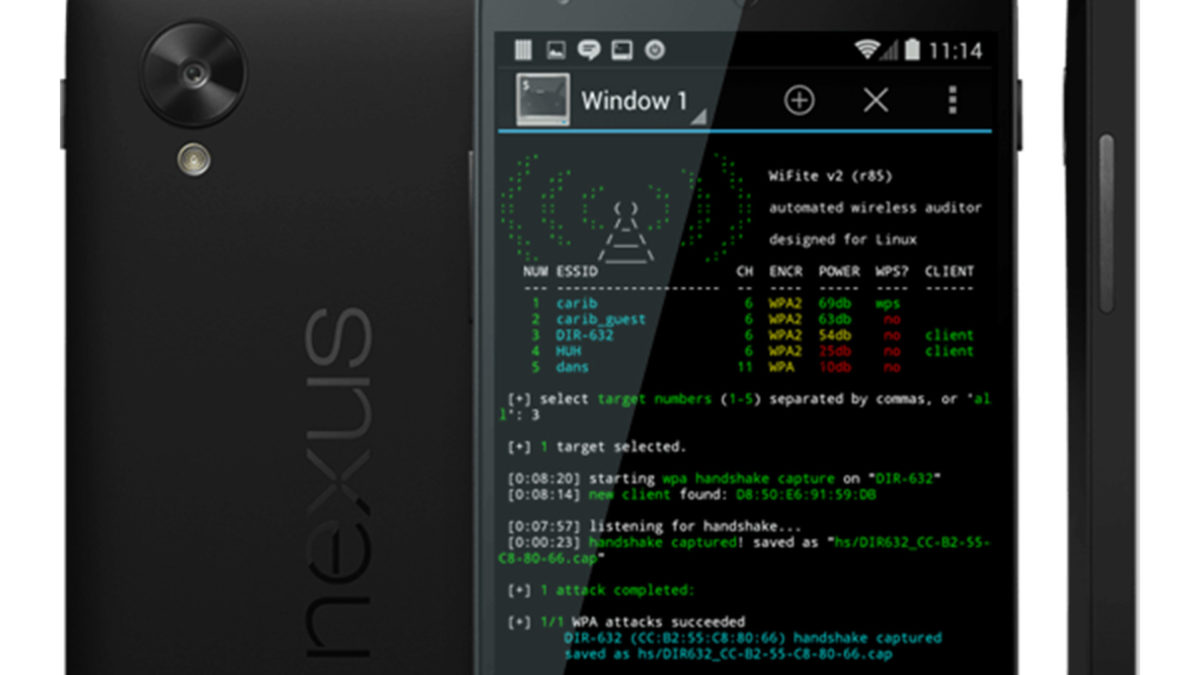 This is the official app released by offensive-security and last year they also made it available for non-rooted android. Kali NetHunter is a popular open-source android ROM that was released for Nexus devices but you can also run on modern devices. Kali NetHunter is a pre-packed toolkit for penetration testing.
7. AndroRAT
Works on: Rooted devices
AndroRAT stands for Android Remote Administrative Tool and this tool can be very dangerous, with this tool you can easily control your victim's phone remotely, you can steal victim's SMS, contacts, Personal files, browser history overall you can fully take over your victim's device.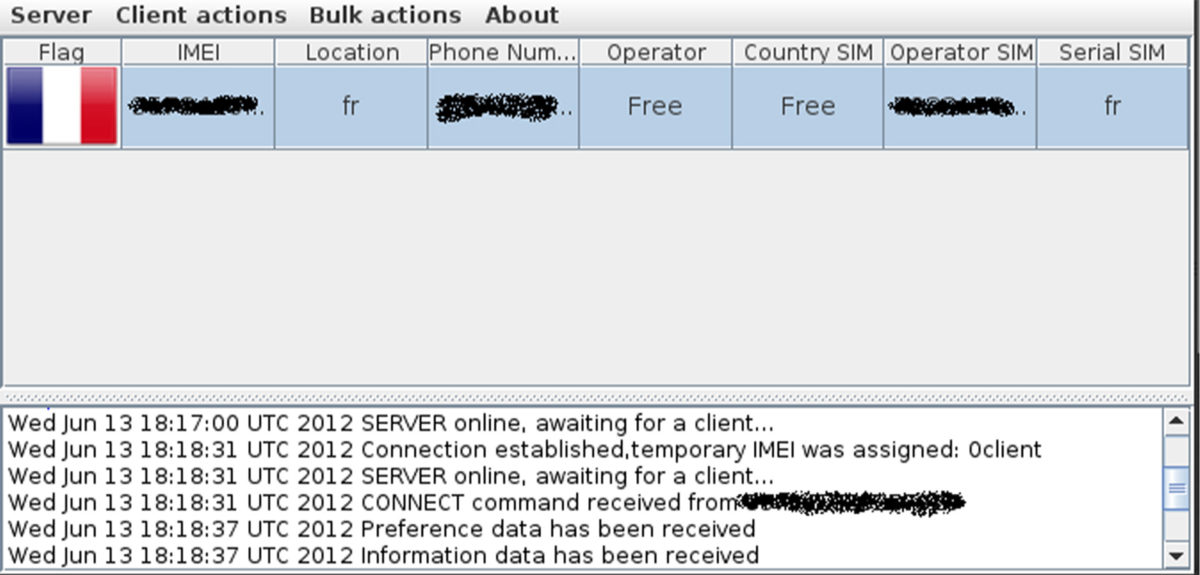 The only thing is that this tool works for LAN means that it will work only for devices that are connected with your network.
8. Hackode
Works on: Rooted devices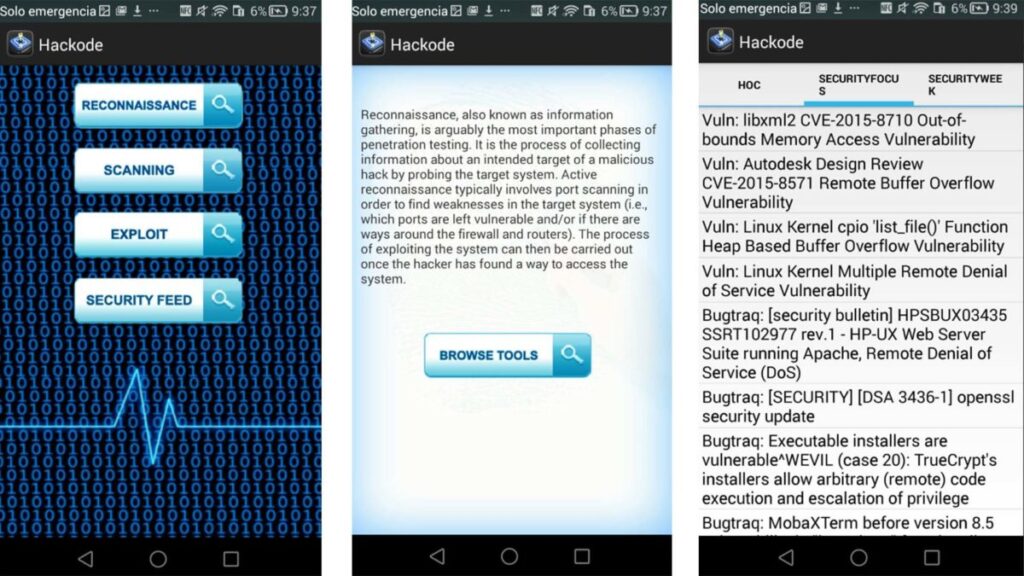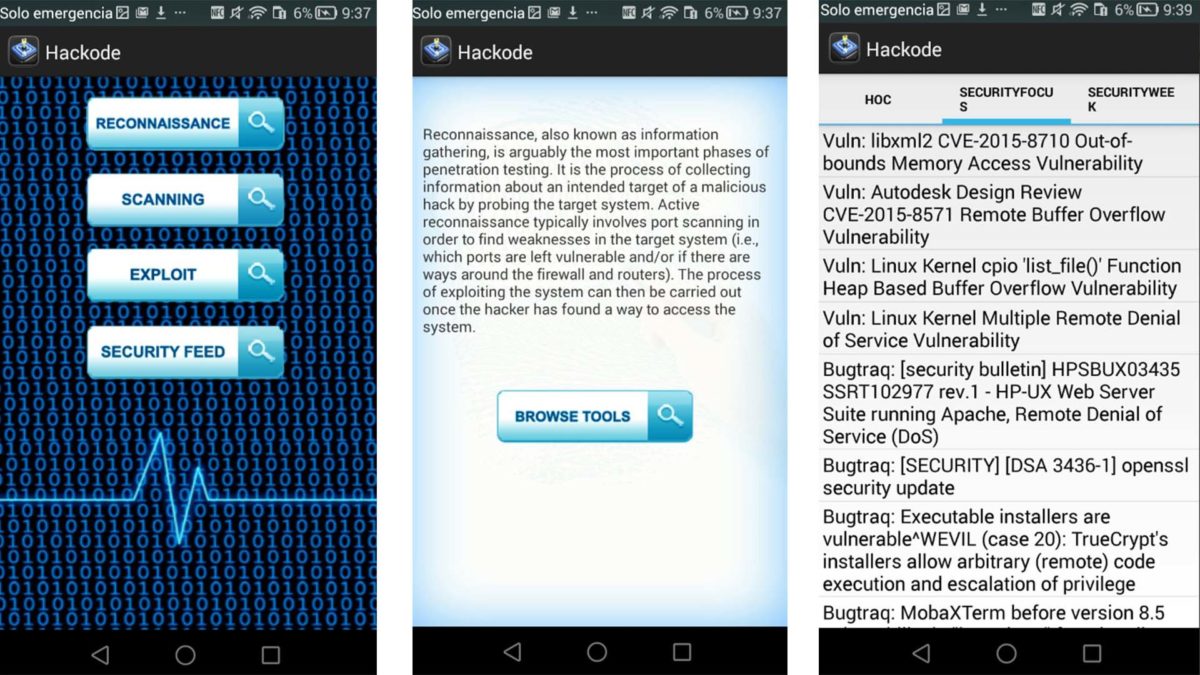 This tool comes with various tools from which you can perform Reconnaissance, Scanning, Security Feed. You can also do stuff like SQL Injection, MySQL Server, Whois, Google Hacking, Scanning, DNS lookup, Exploits, etc
9. Droid SSH
Works on: Rooted devices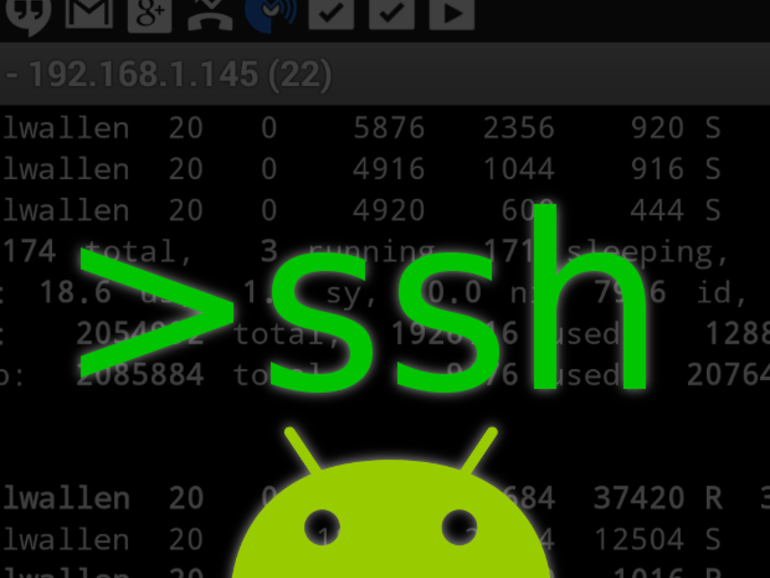 Droid SSH lets you connect your android device with another computer and allows you to execute terminal level commands. If you have found any vulnerability in the SSH server and found IP address and password, with this app, you can connect with the SSH server with an android device and execute terminal commands.
10. Droid Sheep
Works on: Rooted devices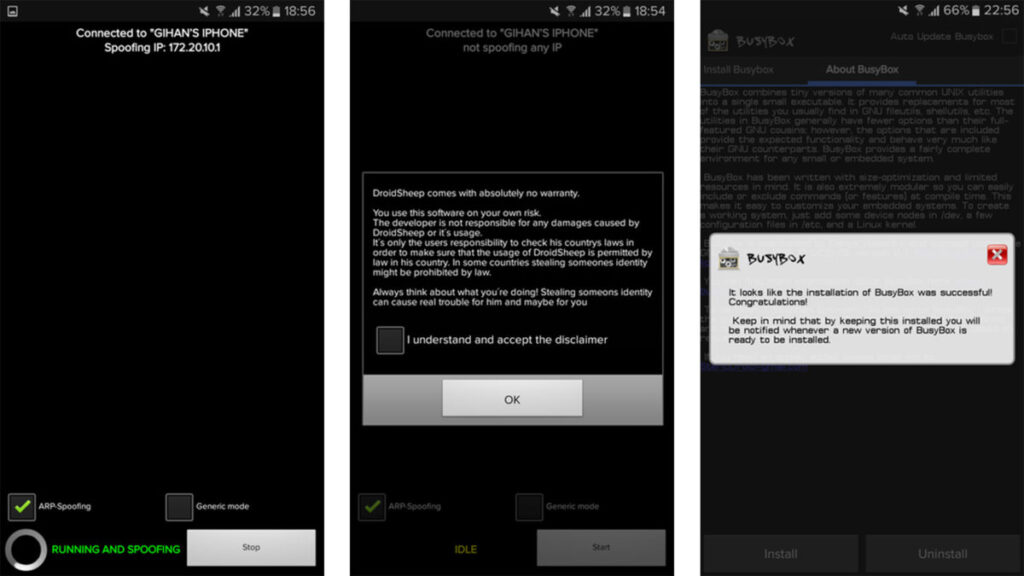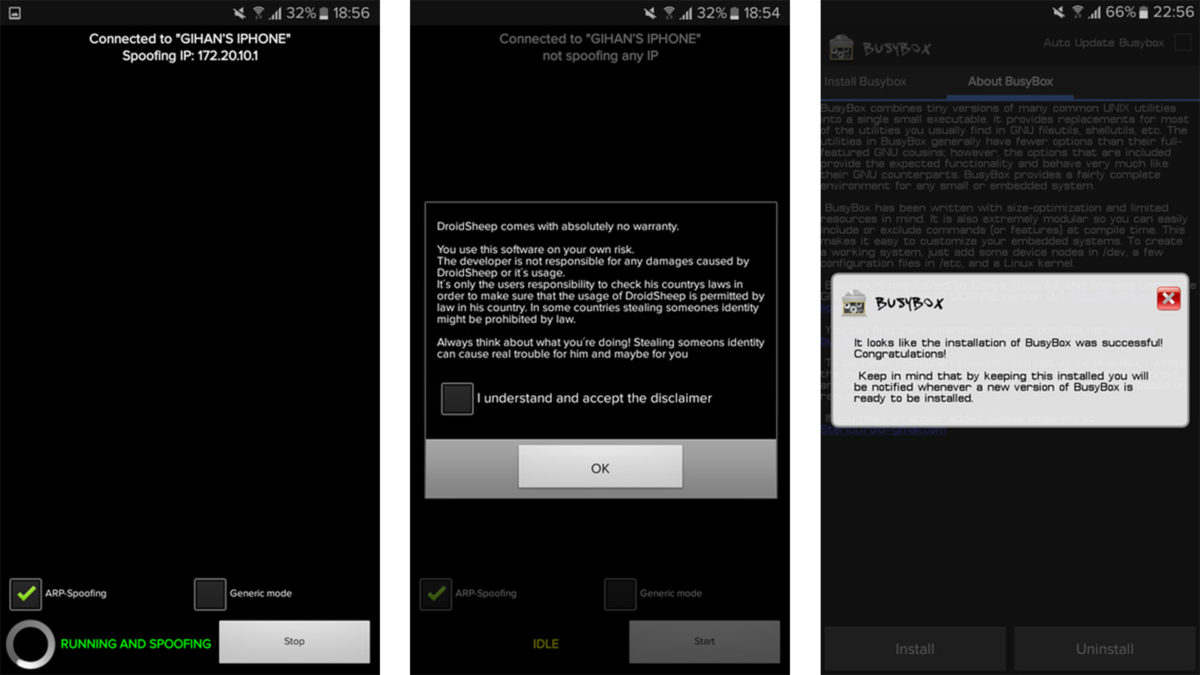 With this tool, you can hijack web session profiles and can intercept wifi and hijack WiFi network, with this tool you can also sniff Facebook, LinkedIn, Twitter, and other social media accounts.