One basic hobby that has zero haters is none other than MUSIC. Music, it is the outburst of ones soul. Without music life would have been a mistake. We have been through a lot of quotes about and on music. Would you believe if I say even music is being and been engineered? Well, you have to, 'coz it has been. Everyone would be familiar with the term synth, which is often referred to as synthesizer. It is nothing but an instrument that generates audio signals that may be converted to sound.
The teams of MOOG hackathon competed in the 48 hour hackathon to concoct a new electronic instrument based on Moog synths. Synths are the backbone of most of the pop and e-music churned out today. Dr.Bob Moog, the man who knocked out the world's first commercial synthesizer. Moog continues Bob's legacy in manufacturing high-quality instruments for both professionals and dilettantes. They also vouch for the emanating producers and music designers through the annual Moog hackathon.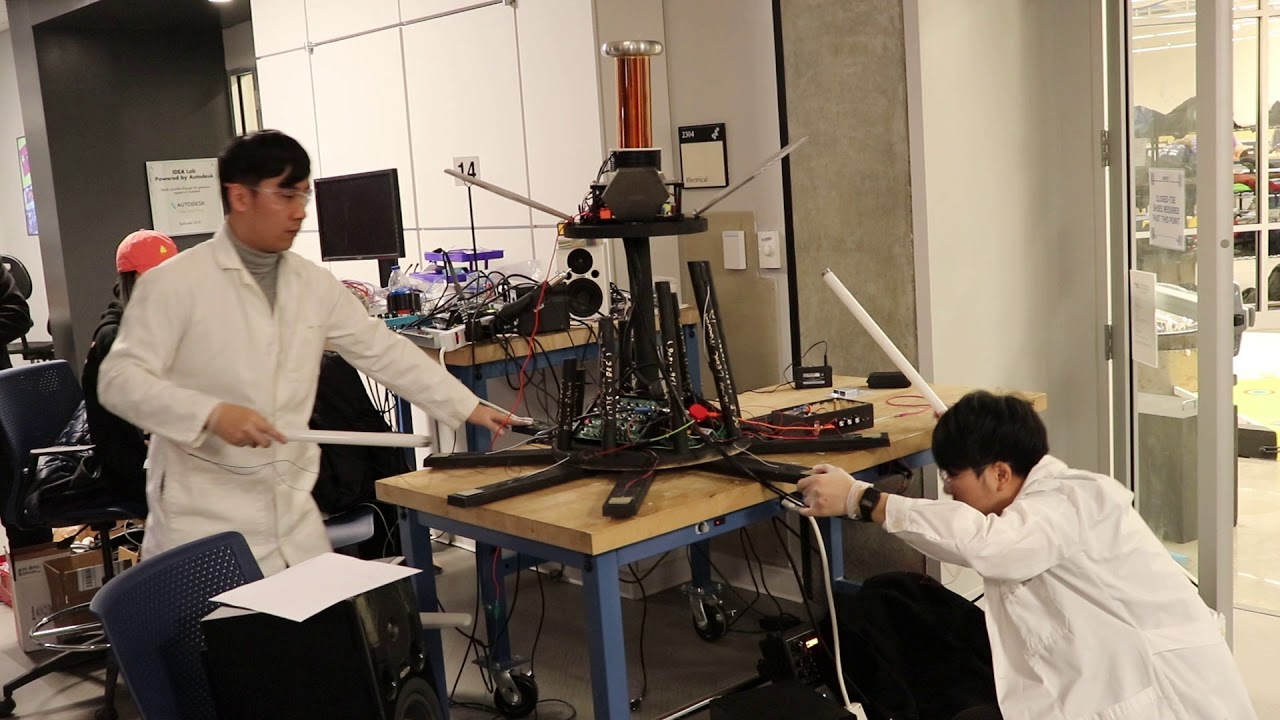 The hackathon every year invites entrants to attest their notion. This year it was the "Mission Control"- a three paneled instrument that requires doyen dove-tailing of myriad musicians to enkindle an original sound. The victor ludorum – Richard Savery, a Ph.D candidate in Music Technology designed the sublime instrument.The ensuing conquistador is Mason Mann and his team for contriving the C.A.R.S(Car Auditory Response System). This instrument transpired to be the outdoor environment for ingenuity.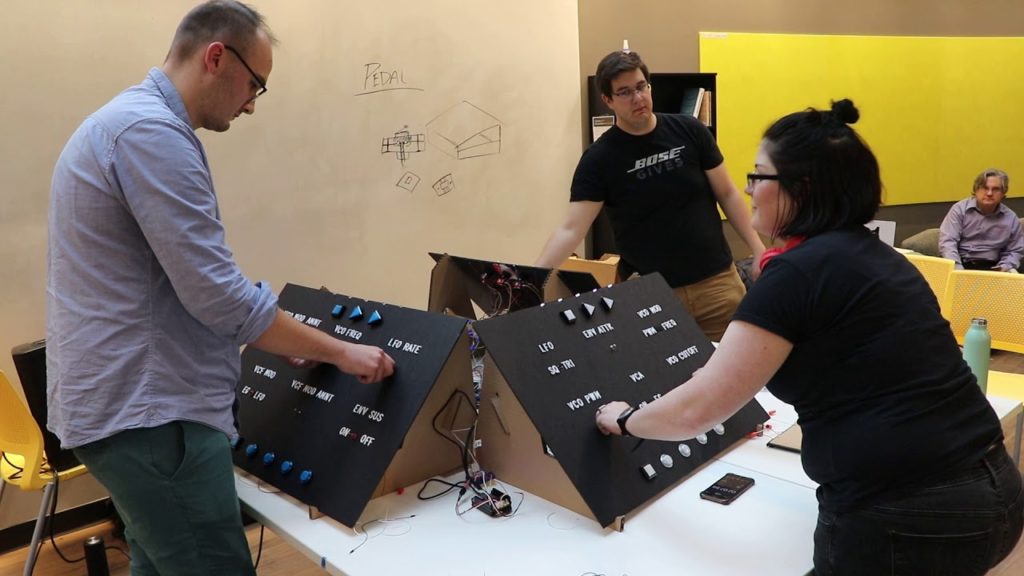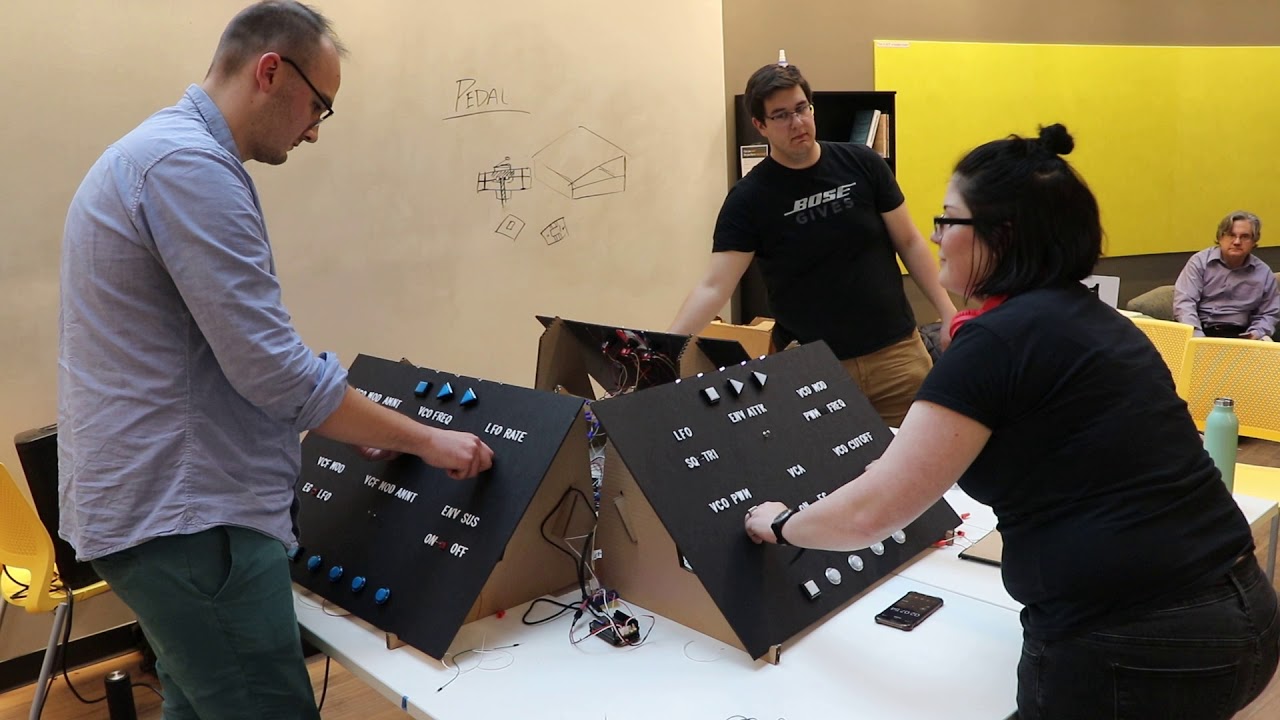 C.A.R.S, 'wirelessly taps into the on board diagnostic port on any car built after 1996 to pull out sensor and performance data to be fed in as parameters to different synthesizer patch algorithms. A patch using the engine RPM an fuel trim , among the other criterion, was used in the demo ride and switches built into the dash were used to modify the patch on the fly.'
Following them, the third place was owned by Wenyu Mao and their team for the instrument "The Monument".The instrument is formed by eight pillars, inspired by the Water-phone with each pillar representing achievement in the history of electrical science. Two Moog Werkstatts are used in Monument.One is for melody and the other for percussion.Other notable mentions included an instrument worn on the user's head and a Moog synth that was playable by multiple people at the same time from any location.
The lab has 3D printers, water jets and woodworking equipment that were taken primacy of to forge an impressive array of prototypes in only 48 hours. Time never bounds when you have the thirst to pursue anything.