WhatsApp on Friday launched its payment system WhatsApp Payments in India. WhatsApp launched its payment services after getting approval from The National Payments Corporation of India (NCPI).
On November 5 The National Payments Corporation of India allowed Facebook-owned WhatsApp to go live for WhatsApp Payments using Unified Payment Interface (UPI). WhatsApp partnered with NCPI using UPI which will enable the user to do the transactions with over 160 banks.
Previously WhatsApp was testing its UPI-based payments system since 2018 and now after 2 years, it is going live. With over 400 million active users, India is the biggest market for WhatsApp and also for its payment system. However, NCPI capped the expansion of WhatsApp UPI's user base up to 20 million.
Read Also: Ransomware Attack On Toymaker Mattel
How to setup WhatsApp Payments?
Basically, WhatsApp Payment runs on the UPI platform so it does not require any wallet. For setting up WhatsApp Payments, all you need a bank account linked to that number and a debit card.
Open WhatsApp and click on 'payments' in the attachment section as shown above. After clicking on the payments you have to agree to the terms and conditions as shown below. Authenticate yourself using your debit card, create a UPI handle, and generate a UPI pin. That's all and you are ready to go.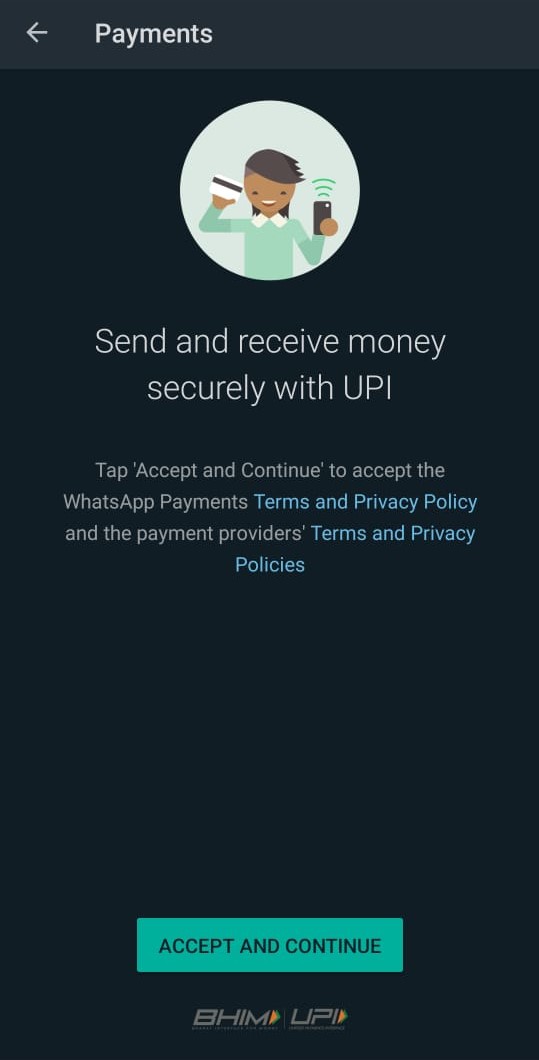 However, this payment system is not for everyone. Before the launch of WhatsApp Payments, 1 million people are already using this feature, and another 19 million is yet to use this. Once the limit is reached, WhatsApp will stop providing WhatsApp Payment to new users.
For more information click here WhatsApp Payments