How much time and effort do you think it takes to see a dream come true? Well, In the case of Waymo (a subsidiary of Alphabet. inc) it took a decade of hard work along with collaboration lead companies like Fiat Chrysler Automobiles (FCA), Jaguar Land Rover (JLR), and Renault Nissan Mitsubishi (The Alliance)
In 2018, Waymo started a project named Waymo One. After doing many tests and experiments in Waymo One for years, It was supposed to be publically available from the start of 2020.
Due to COVID 19 pandemic, the project official launch for everyone gets postpone. But, Waymo took advantage of this postponement did more safety tests.
Waymo One also has taken precautionary measures for the COVID pandemic. It operates 50 Miles square and has 300 to 400 Cars in Phoenix.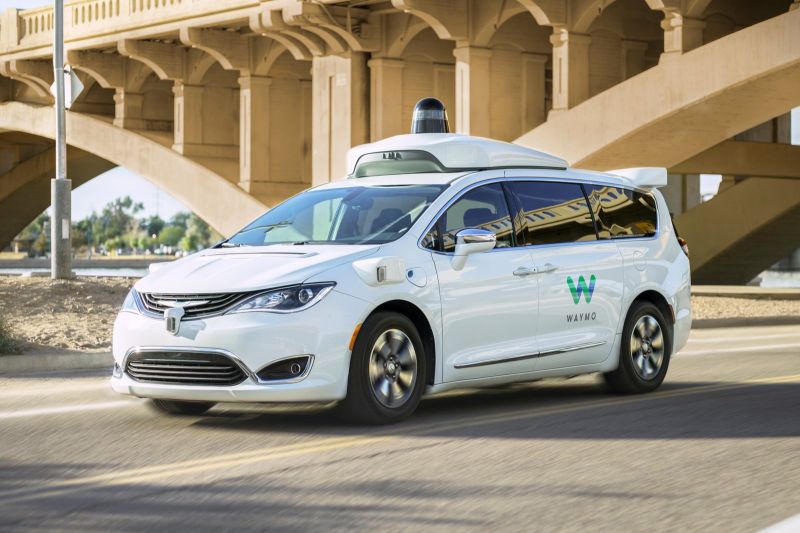 Before 2021, the company has planned to appoint a trained vehicle operator to increase capacity and geographical area. For now, The driverless-taxi project will limit to Phoenix only.
The Project has Toyota Prius, Audi TT, Fiat Chrysler Pacifica, and Lexus RX450h. Jaguar I-Pace and few more cars will soon add to this driverless car list.
Here a tweet of Wayom below about ride experiences.
Now let's see how Waymo company started and how they managed to go this far.
Waymo was founded on January 7th, 2009 by Google. Wayom was known
as the g Self Driving Car project. The Project was lead by Sebastian Thrun former director of SAIL( Stanford Artificial Intelligence Laboratory). Mapping was the biggest challenge to start an automation cab. In order to solve this problem, the lead founder team developed a tool named Vue Tool. VueTool was a digital mapping technology project for SALE. VueTool is still
used by Google Street View.
Read more: China Launches World's Fastest Driverless Bullet Train; Top Speed 350KMH