Laptops tend to overheat due to heavy usage over a long period of time. The internal fan is not so effective for cooling. For additional airflow in the laptop, we use laptop cooling pads. The cooler cools down the laptop by passing cool air under the laptop which effectively reduces operating temperature. It is becoming a necessity for every laptop user nowadays. Check out the top five cooling pads for your laptop
1. THERMALTAKE MASSIVE 20 RGB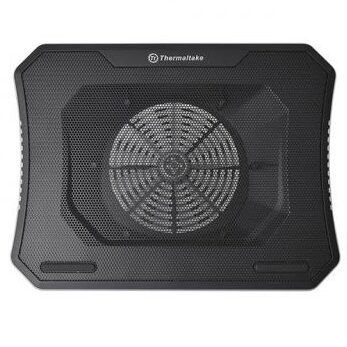 This is the most colorful and effective cooling pad for your laptop. It can be used for laptops of screen size up to 19 inches. The thickness of this device is only 4.5 cm which makes it thin and sleek. It has 256 led lights that can be customized in 5 different modes. It is priced at 10k INR.
2. KLIM ULTIMATE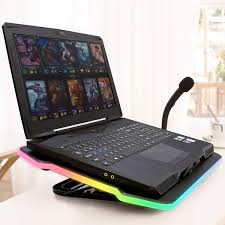 It is equipped with a big 200 mm fan with an rpm of 750 that can make cooling more effective. The company behind this pad claims that it is highly durable and built to last for a long time. The company allows you to return the product within 30 days from the day of purchase if you are not satisfied. This is applicable if you buy it from amazon. It is priced at 7,861 INR.
3. TOPMATE C5 LAPTOP COOLER
This is the best budget cooler for your laptop. It is only priced for 2,500 INR which is an amazing price when compared to other coolers on this list. It has 5 fans built in it. Unlike other cooling pads, it does a better job as it has 5 fans which evenly cools the laptop.
4. TARGUS LAP CHILL MAT PA248U5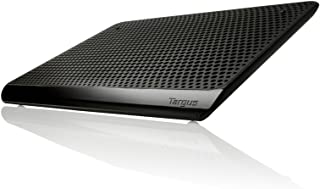 It is one of the lightest coolers on this list. It weighs only 61 grams. That's it. You can easily use it in your lap. It is priced at 7,538 INR. It does the job well and reduces the temperature of your laptop a couple of degrees.
5. ZINQ DUAL FAN COOLING PAD

It's the best cooler you can find online with a price tag of INR 799. It has many amazing features like anti-slip and dual fan cooling. It is the #1 best seller on Amazon. At this small price to pay you to get amazing led lights and it is adjustable in different angles.