Lenovo has recently announced three tablets together namely YOGA Tab 13, YOGA Tab 11, and Tab P11 Plus. These tablets are mainly targeted towards students and professionals as they all have amazing features.
LENOVO TAB P11 PLUS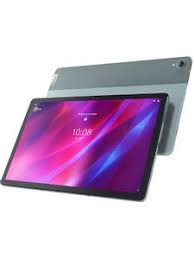 Last month, Lenovo launched the most affordable flagship tablet that even gives competition to Samsung's and Apple's premium tablet. It is the Lenovo Tab P11 Pro. The P11 Plus has inferior specs compared to the P11 Pro, but it is justified by its price. It has an 11-inch IPS LCD panel. The resolution of the screen is 2000 X 1600 which is good. It is packed with a massive 7500 mAh Li-Po non-removable battery. This tablet supports 20W fast charging which isn't that fast keeping in mind that it has a 7500 mAh battery. For extra productivity, this tablet can also be connected with an external keyboard and trackpad. The Tab P11 Plus runs on Android 11 which is a good thing.
LENOVO YOGA TAB 13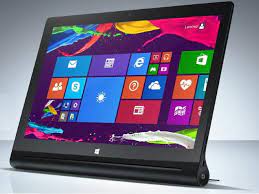 Lenovo's Yoga series is purely made for entertainment purposes judged by the given specs in all models. The Yoga Tab 13 has a 13-inch LTPS panel. The display has a refresh rate of 60Hz which is amazing. This tablet is powered by the Qualcomm Snapdragon 870 Soc processor. There are amazing speakers on this tablet. It is equipped with four JBL speakers which are amazing. The tablet also has a bracket attached to the rear panel which can be used as a kickstand or a hanger. It has a massive 10000 mAh long-lasting battery that can fast-charge at 30W. For an added feature the Tab 13 also has a full-size HDMI Input port which is amazing.
LENOVO YOGA TAB 11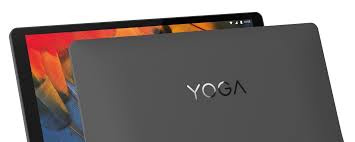 This tablet also has a bracket attached to its back as the Tab 13. It is a great feature that eliminates the usage of any external support. this tablet has an 11-inch TDDI LCD screen which is fairly good. As seen above, Tab 13 runs on Qualcomm Snapdragon 870 Soc, however in Tab 11 Lenovo has opted for MediaTek Helio G90T, which is good for light usage. YOGA Tab 11 also has a 7500 mAh Li-Po battery as the Tab P11 Plus. The tablet can fast-charge at 20W.