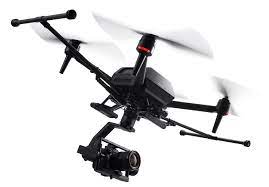 Sony has recently released a new product, Sony S1 Professional Drone. This drone is specifically designed for next-level videography and photography. Guess what, this is the smallest drone in the world to support a full-frame mirrorless alpha camera. These all features come with a hefty price tag of 9000 USD. Well, the price is justified by the amazing features of this drone.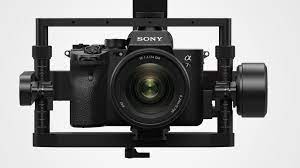 This drone can fly at speeds of up to 55 mph which is amazing. This is achieved by using a proprietary motor, sensors, control system, and propeller technology. It also uses a propulsion tech which makes this drone resist strong winds up to 44.7 mph. ESC is also known as Electric Speed Controller is used here for optimal control. It is also assisted by a high-performance flight control system that compiles all information from sensors and propulsion motors. This overall helps the drone to have stable flights and improves control over it.
As mentioned earlier this drone can catch up speeds to 55mph which is an amazing feat for a drone. It can fly up to 22 minutes on a single charge without any load on it. The S1 also features an advanced remote controller which pairs up with the cloud management to provide extra safety for the drone and provide accurate flight information. The maximum tilt angle is 55 degrees and the maximum angular velocity is 180 degrees per second. This drone will be sold for 9000$ and it will be manufactured in Japan. For 9000$ you get two pairs of propellers, two batteries, a battery charger, and a remote controller alongside the drone itself.