Barbeque Nation Hospitality Ltd's initial public offering(IPO) will open on 24 March, with the issue price band fixed at ₹498-500 per share. The offer will close on 26 March. The anchor book, if any, will open for bidding for a day on March 23.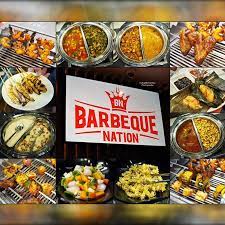 Barbeque Nation Hospitality is the owner of casual dining restaurant chain Barbeque Nation Restaurants which typically offer customers at least five vegetarian and five non-vegetarian largely pre-cooked appetizers they can season and barbeque on a grill embedded in their table.
Barbeque Nation Hospitality has a total of 138 Barbeque Nation Restaurants in 73 cities in India. And seven International Barbeque Nation Restaurants in three countries outside India as of November 30, 2019.
And Guess Barbeque Nation Hospitality IPO launch is also backed by Rakesh Jhunjhunwala. Who is a private equity investor at CX Partners and a renowned stock market investor/co-founder at Alchemy Capital?
Trending Now: Nazara Technologies IPO opens March 17, backed by Rakesh Jhunjhunwala, price band Rs 1,100-1,101
The public issue comprises a fresh issue of Rs 180 crore and an offer for sale of 54,57,470 equity shares by shareholders Sayaji Housekeeping Services, Azhar Dhanani, Sadiya Dhanani, Sanya Dhanani, Tamara, Aajv Investment Trust, and Menu Private Limited.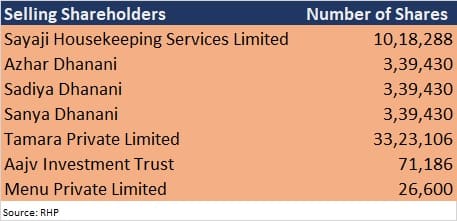 At the upper end of the price band, the firm will raise around ₹453 crore.
The company has issued 5.95 million shares aggregating to ₹149.97 crores from Xponentia Capital and Jubilant Foodworks for a pre-IPO placement.
In 2017, the company had filed IPO papers with SEBI seeking to raise Rs 700 crore. However, the regulator kept the processing of the company's proposed IPO in abeyance, "pending regulatory action for past violations". In 2018 they got approved for IPO. They filed preliminary papers in February last year and got SEBI's approval in July 2020 to float the IPO. Which is being managed by IIFL Securities, Axis Capital, Ambit Capital, and SBI Capital Markets.
The company also operates Toscano restaurants and UBQ by Barbeque Nation Restaurant.