Sony has filed a patent application that details a method of turning a banana into a PlayStation controller. That details a method of turning a banana into a PlayStation controller. Sony Interactive Inc. states in the patent to convert inanimate objects into game controllers. The system could potentially work with anything from coffee mugs to pens. It would also be equipped with a camera that will allow players to press virtual buttons.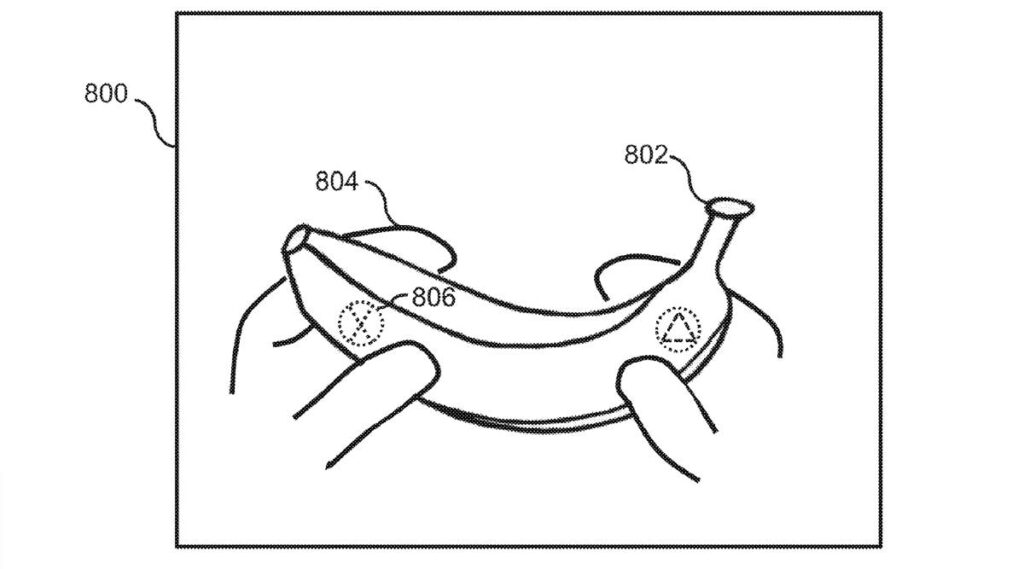 It looks like Sony seems to understand the players' budget constraint and has come up with ingenious technology as the PS5 console price is a bit too high. Thus Sony patented technology to The United States Patent and Trademark Office, which is capable to turn ordinary household objects and food products into PlayStation controllers.
The patent says that "The system comprises an input unit operable to obtain images of a non-luminous passive object held by a user as a video game controller".
In the patent, Sony illustrated bananas to visualize their new system. "E.g. a player may hold two bananas – one in each respective hand; or e.g two oranges – one in each respective hand,"
A camera is used to detect the objects so they could be used as controllers, or a camera could "detect a user's finger in the obtained images" to coincide "with the location of the virtual button". The idea is to use any physical object, it could a coffee mug or an orange, as a video game controller.
Read Also: Best Accessories For Your PS5
Sony's patented tech can incorporate a highly sensitive video camera, laser projector, and motion sensors paired with a console to project virtual control keys on to a banana or any household objects (non-luminous in nature) for users to play the game normally just as they would do with Sony DualSense Wireless Controller.
"It would be desirable if a user could use an inexpensive, simple, and non-electronic device as a video game peripheral," says the patent application.
The purposed system will also consist of an object detector and an object pose detector, which is dependent on the position of at least one of the player's hands. All registered by a camera. The camera would be installed with the purpose of mapping out virtual buttons on the object of choice so that pressing on an object works like pressing a button.
This might be an excellent move by Sony as this will lessen the burden on gamers in terms of expenditure spent on buying additional peripherals for a new console. As the system is just patented it means the patent just protects other competitors from implementing this type of technology.