The Chinese multinational company Xiaomi is on the headlines again. This time there are some speculations that Xiaomi is working on smart glasses. This time Xiaomi has secured a patent for smart glasses with therapeutic properties. According to the reports, the patent was filled by Beijing Xiaomi Mobile Software Co., Ltd. for "a smart glasses and glasses case."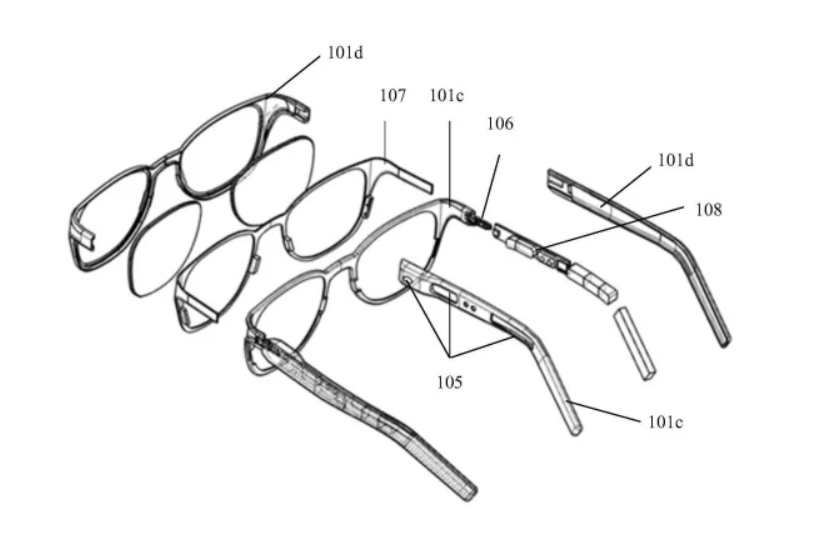 According to the patent, the product is a smart glasses and a glasses case with detection and treatment. Also, the report says that the Xiaomi Smart glasses will come with integrated detection and a new therapeutic signal emitter. The emitter will emit some therapeutic signals which include phototherapy signals and sound wave signals.
Breaking: Xiaomi's New 'Mi Air Charge' Tech Can Charge Devices Wirelessly in Your Room
The therapeutic signals contain ultraviolet signals, visible light signals, infrared signals, and laser signals. According to the reports, light signals can treat brain diseases or mental diseases. The sound wave signal can treat mental illness also along with headache or eye fatigue. The magnetic wave or Electromagnetic waves will act as a catalyst to the above and will help in improving the blood circulation in the brain.
Currently, there is no further information about the Xiaomi smart glasses. However, companies often file patents and which might not end as a commercial product.