Google search on mobile is getting a modest redesign. The redesign is focused on simplifying the search results and also for a fresh new look while searching. The changes might be unnoticeable for many.
The redesign will roll out in the coming days. Before the release, Google shared the development through a blog post. Aileen Cheng, Google designer who's behind the redesign. "We wanted to take a step back to simplify a bit so people could find what they're looking for faster and more easily," she says. "I find it really refreshing. To me, it's a breath of fresh air."
"Rethinking the visual design for something like Search is really complex," says Cheng. She further adds, "That's especially true given how much Google Search has evolved. We're not just organizing the web's information, but all the world's information," The redesign basically focuses on five main aspects.
The major features include bringing information into focus, making text easier to read, creating more breathing room, using color to highlight what's important, and leaning into that "Googley" feeling. The redesign will focus on the information instead of the design elements.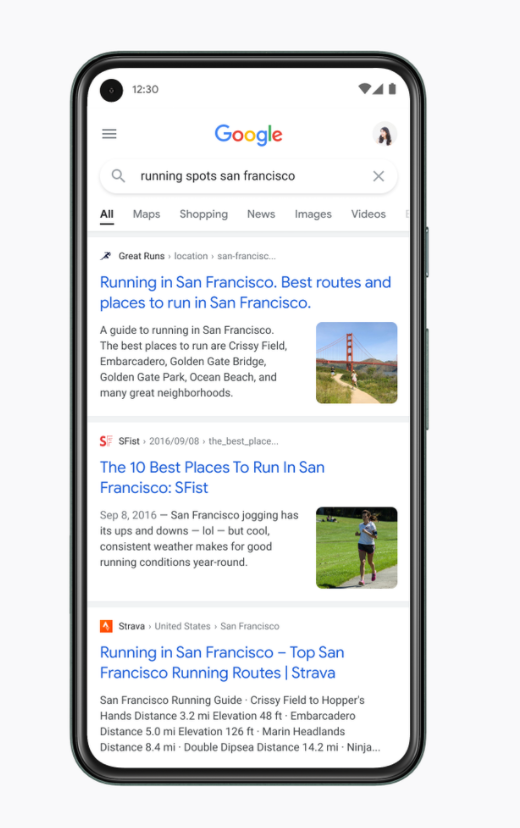 On the other hand, to make the text easier to read, Google is using larger and bolder text so that the human eye can understand the result faster. Google has also included more of its own font for better consistency. They have also decided to create a new edge-to-edge results design and to minimize the use of shadows.
Google Search redesign will use lots of bold colors, more muted tones, content centering, and using images against a clean background for a more simplified view.
latest: Redmi K40 series has a Snapdragon 865 version, which will be released next month
Lastly, the new design will feel bubblier and bouncy, as they make the logo and the ions more round. "That form is already so much a part of our DNA. Just look at the Search bar or the magnifying glass," Cheng adds.
The redesign will come into action within few days. However, Google has not revealed any exact date of implementation.