There are dozens of sight which require email registrations for usage. But with these registrations come hundreds of spams and vulnerabilities. What if we could fool these registrations or somehow use a fake email address. Yes, we can, follow the below steps and you can use any of the services using the email address and even can confirm email verification. Follow the below steps to know How to get Fake Emails in ten seconds?
There are dozens of temporary email provider but we suggest 10 Minute mail as it has the following features
Easily use service on any mobile/tablet or PC.
This site can help you avoid spam
it avoids losing your privacy!
You can set mailbox time to 100 minutes
Steps:
Visit the Given Site.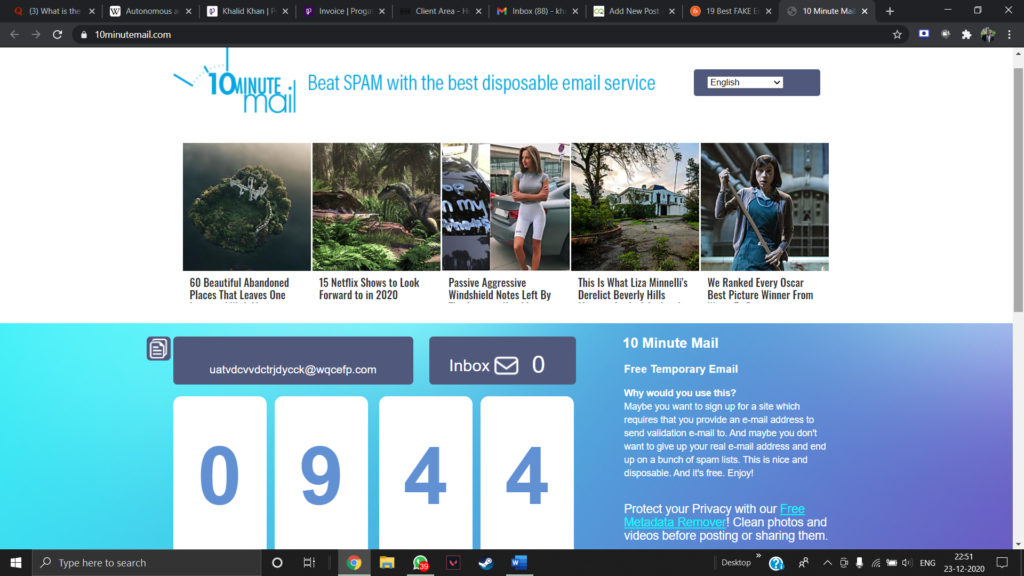 2. And That's It, the website will automatically provide you with a temporary email with 10 minutes of validity which you can extend up to 10 times for free and get any email.
You can check incoming emails by clicking up the inbox button. so you can use this as your fake emails to avail any of the available services on the internet.
Read Also : Gifts for your loved ones you can buy this Christmas