A Major outage was faced by Google on 14th December nearly at 5 PM when major services such as Google Search, Gmail. Docs & YouTube went down. Users were reportedly were receiving Temporary error notifications while using the above-mentioned services.
Gmail Users were getting the following Notification when tried to avail these services
We're sorry, but your account is temporarily unavailable. We apologize for the inconvenience and suggest trying again in a few minutes.
While YouTube users received "Something Went Wrong".
Read Also : VMWare Critical Vulnerability in ESXi Hypervisor: Fixed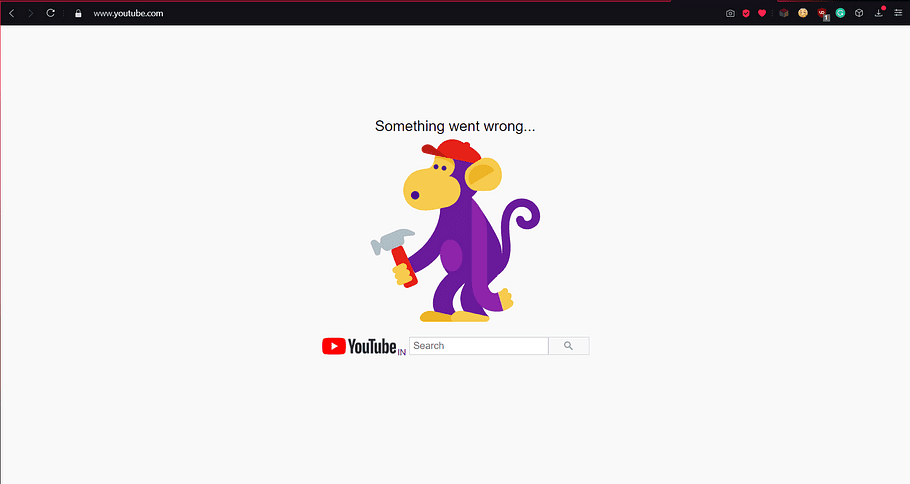 According to some sources, Google is the most used search engine right now & it getting down impacts almost 90% of the internet users. Many Online tests were scheduled in this time interval in India & Abroad which was unfortunately canceled causing loss to hundreds of students.
Google Search users were receiving error 502
Downdetector, a website that provides an overview of outages across India, is indicating major Outage for several of Google's services starting 5 pm IST.
The issue appears to be a worldwide problem and even users in India are reporting the same issues. The down affected India nearly around 5:13 PM IST. Some Google Meet users were kicked out of the meeting while some were not able to join the meeting during this down period.
Live Status of all Google services can be known by visiting the site below, (Hoping the below site is not down at the moment, lol)
Google has not yet released any official statement in this regard.
Another major bug was discovered with the same when it showed the inaccurate temperature in some regions of India. One of our teammates recorded -18 Degree Celsius in Bhubaneshwar which is practically not possible.


Hope the company solves these problems as soon as possible.
Update
All Services are Restored as of Now