Are you looking for a small part-time job to make some extra bucks, then you have visited the right place. Here are the top 5 earning apps from home.
Freelancing has gained a lot of attention post lockdown. It involves completing works for people all over the world for money. If you have any skills like photoshop, content writing, etc. It's the best place for earning as you don't need to be qualified to do a job.

It's an amazing app for people who can't go out for work. So basically in this app, you will have to sell goods like fashion accessories and apparel to people through social media platforms like Instagram, Facebook, etc. After you find a customer, you must take their contact info and address. Then decide your profit margin and place your order. Seven days after the delivery, the profit margin will be sent to your bank account
This app is just the opposite of Freelancer. Here you must sell your service to people. Suppose you are a graphic designer, a customer needs help designing something. The customer will approach and see your profile. If he is satisfied with your fee and work he will hire you for his work.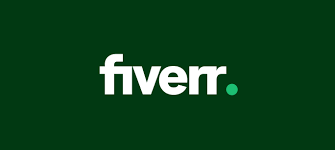 This is an amazing app as you can opt for full-time jobs as well as part-time jobs. Small tasks are given by big companies like Samsung and Spotify. These small tasks take around 2-5 minutes and pay you from 5 INR to 150 INR. If you are looking for a full-time job like Telecalling, You get a complete course to learn for free. You will be appointed as a Telecaller after a test by Futwork. You can earn around 15k to 20k per month based on your performance.
OLX used for selling old goods. But do you know you can earn a handsome amount of money using OLX? Basically, you will have to target a seller who wants to sell his/her products urgently. Contact them and say that you can help them sell their product faster for some fee. See this way you can earn money using OLX
Read Also : Ransomware Attack On Toymaker Mattel
So this is our list of TOP 5 EARNING APPS. Did we miss something? Do Tell us.
affiliate marketing programs