The pandemic is forcing many people to work from home. Many movie theaters are still closed right now. Streaming services like Netflix, Hulu, Amazon Prime Video, and Disney Plus are around to help you pass the time. But the bad news is that you might still have to watch it alone.
Sad to hear that? :(
Is there any way to watch Netflix or any other streaming services with friends?
Yeah!Not anymore!We got it covered just for you :) Sounds interesting!
Check Below:
Netflix Party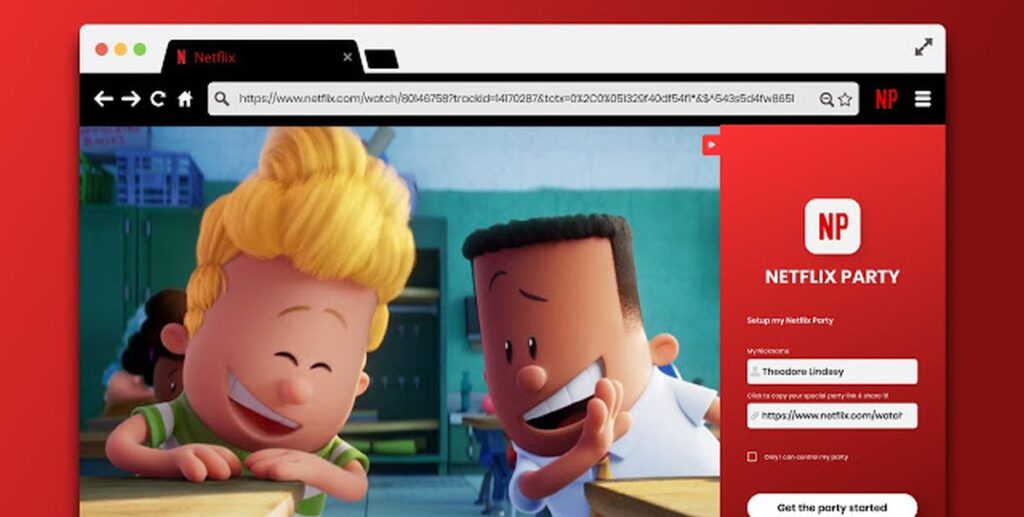 Netflix party is the most well-known app or extension in order to chilling Netflix with friends. It's been around for a few years, but most of them do not about it. However, it only works on PC in Chrome browsers. Recently,it has been named Teleparty. Here's how to set it up:
Download and install the Netflix Party Extension from the Chrome Store.
Launch Netflix on your PC and go to the movie or TV show you want to watch with your buddies.
You should see an "NP" icon next to the Chrome address bar. Click on it.
Finally, click on Start Party, and then you can send the URL to your friends.
This browser extension also has a chat bar to keep you engaged with your friends while watching a movie or TV show. It also allows people to upload images, emojis, and many more features.
Amazon Watch Party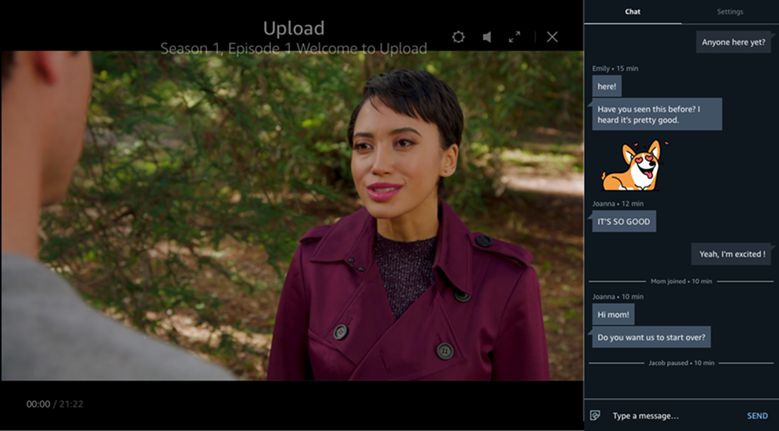 Amazon recently launched Twitch Watch Party, the company has now launched another way to engage Prime Video content to users and with their friends online. This feature is only available for Prime Video PC web users in the US. The big difference between the two systems is that there is no app or extension needed for Amazon Prime Video Watch Party.
Just go to the Prime Video website on your laptop
Go to the movie or TV episode, you want to watch
There should be a Watch Party icon on the page if the service is supported. Click on it.
There should be a section on the right side of the page to enter your name. Type it in the box and then click "Create Watch Party."
You can then share the randomly generated web link to any family or friends that you want to watch the movie or TV show with. They must all be Prime Video members as well, and must all be in the US.
Once those friends have received the link, click on the movie or TV show to begin the Watch Party.
As the host, you can also control the video that everyone else sees. You can pause, rewind, or fast forward through the video while the rest of the party watches. They can also communicate with you via the text chat feature, which also supports stickers. You can have as many as 100 people watching the video with you.
Hulu watch Party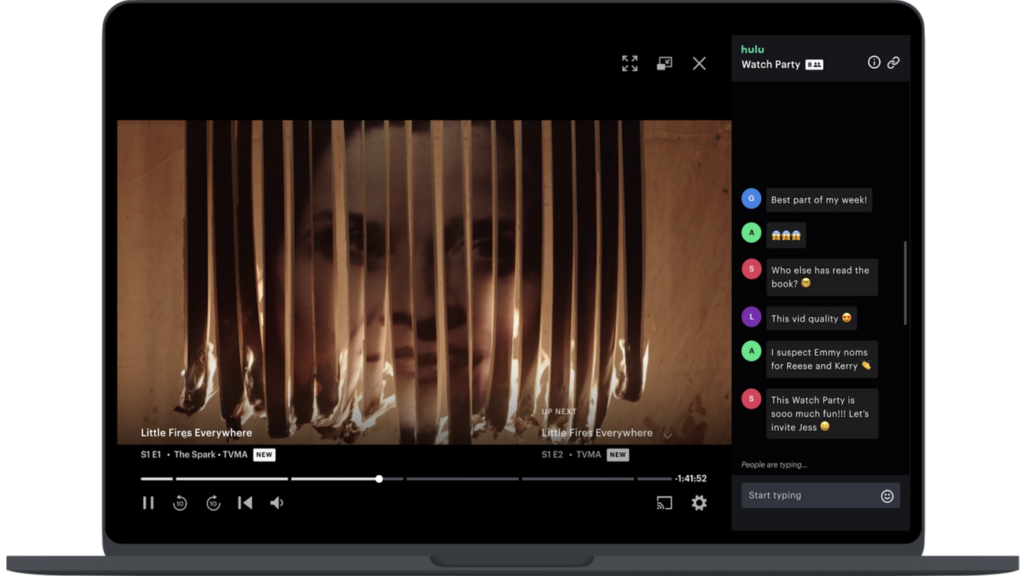 Like Netflix Party, Amazon Prime Watch Party, Hulu Watch Party is just a PC-based experience. Like Amazon Prime Video Watch Party, this new feature does not require any downloading of apps or extensions. Friends can watch it online with you, and make chat comments as you all watch together. Here's how it works:
Visit Hulu.com via a web browser.
Find a movie or TV show you want to watch with others that have the Watch Party logo (three people in a circle) on the Details page.
Click on the Watch Party icon.
Then click "Start Watching."
The movie or TV show should start playing. You can then select the link icon to copy the link to the Hulu video. You can then send it up to seven of your friends.
Your friends must also have a Hulu account, but it doesn't matter which subscription they (or you) have. It is available to all subscribers.
Twitch Watch Party
The Twitch streaming service, owned by Amazon, recently started offering support for its new Watch Parties feature. Currently, PC Twitch users who have subscribed to Amazon Prime Video can join Watch Parties run by others. They can run these parties by using all of the thousands of movies and TV shows available on Amazon Prime Video. This is just for PC Twitch platforms; and this service does not yet work for mobile, game consoles, or smart TV apps.
Here's how it works:
Sign up for a Twitch account, if you have not already done so.
Click on your Twitch username/icon on the Twitch.tv website on the top right corner, and then click on the Creator Dashboard option.
In the Creator Dashboard, click on the Home menu on the top left corner, and then click on the Stream Manager option.
Click on the Quick Action selection on the right side of the screen, and then click on the Start Watch Party option.
You will then be shown a menu of featured Amazon Prime Video options. You can type in which one you want to use for your Twitch Watch Party. Once you find it, select it.
That's it. All you have to do is launch your stream and begin your Twitch Watch Party.
Disney Watch Party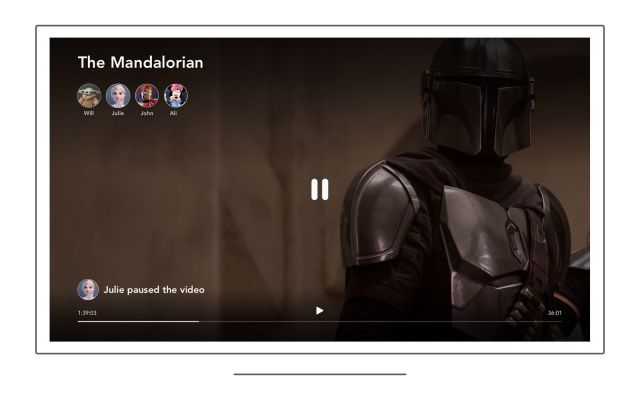 This new feature allows up to seven people to watch movies like the Pixar films, the Marvel Cinematic Universe movies, and TV shows like The Mandalorian together, from wherever they might be located. While testing went live earlier this month in Australia, New Zealand, and Canada, the feature is only officially available for US Disney Plus subscribers at the moment. Some European countries will get the feature later after this fall.
Disney Plus GroupWatch is available for subscribers via the DisneyPlus.com website. It's also available on its iOS and Android mobile apps. Finally, it is accessible via set-top boxes and smart TVs. This makes this feature different than other streaming group watch services like Netflix Party and Scener, which are limited to just web browsers.
Scener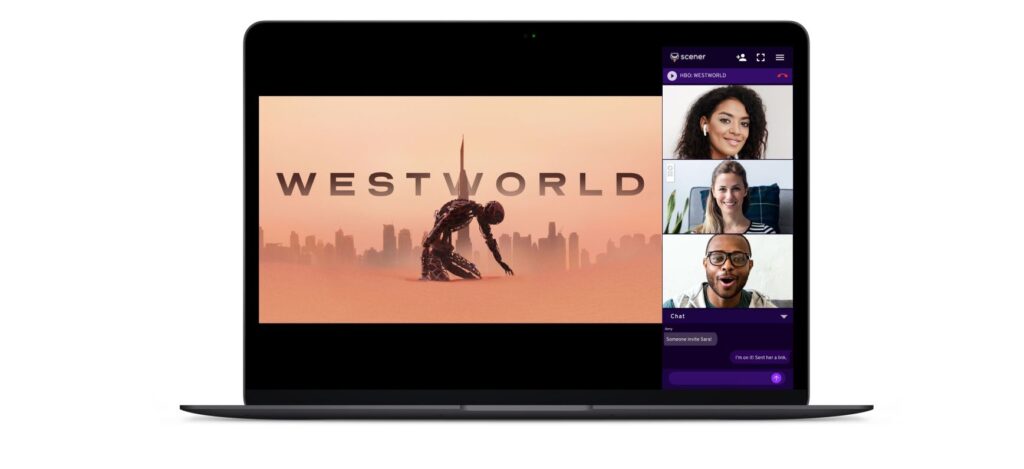 Scener is a more recent entry in this sub-genre. As with Netflix Party, this is a Chrome extension for your PC. However, it supports a ton of different streaming services, including Netflix, Hulu, Amazon Prime Video, Disney Plus, HBO Max, Funimation, and Vimeo. Here's how it works.
Establish a free account on the Scener website.
Download and install the Scener Chrome extension.
Click on the Private Theater option in the extension, and then select the service you want to use.
Finally, go to the show or movie you want to watch and send the included URL to friends.
Scener lets you chat over text, audio, or video while you watch Netflix with friends or any of the other supported services. You can even establish groups so that, for example, your Office friends are different than your Parks and Rec friends. You can invite up to 10 friends to your private theater.
Rave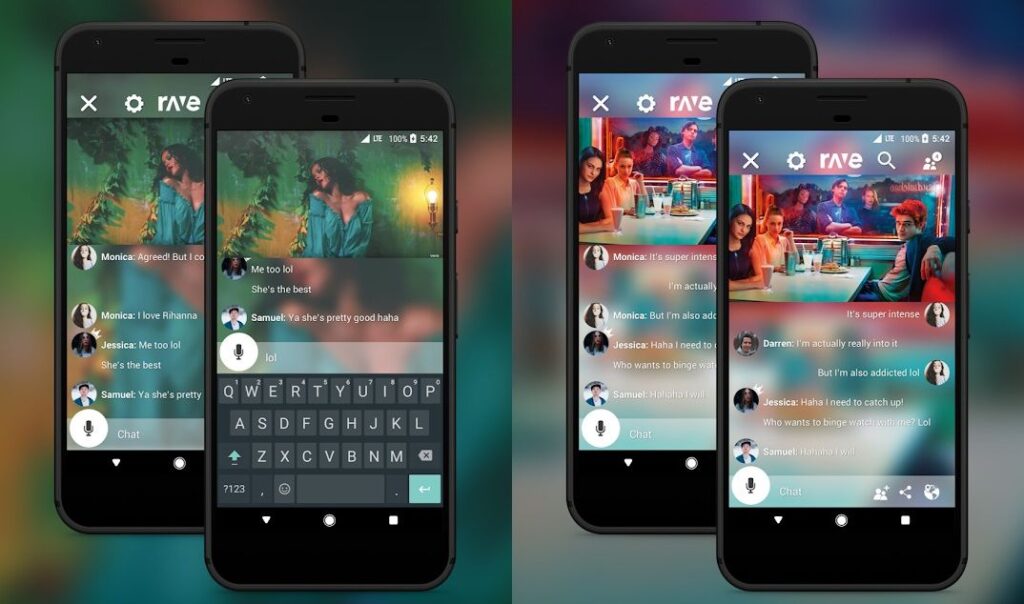 If you want to watch Netflix with friends while on the go or on a trip, Rave is the best application for you. It is available on iOS and Android. It lets you watch not only Netflix movies and TV shows with others, but also YouTube and Vimeo. You can even create your own disco music mashup with the RaveDJ feature. If you have your own videos uploaded to Google Drive or Dropbox, you can watch them with friends remotely in the Rave app.
Kast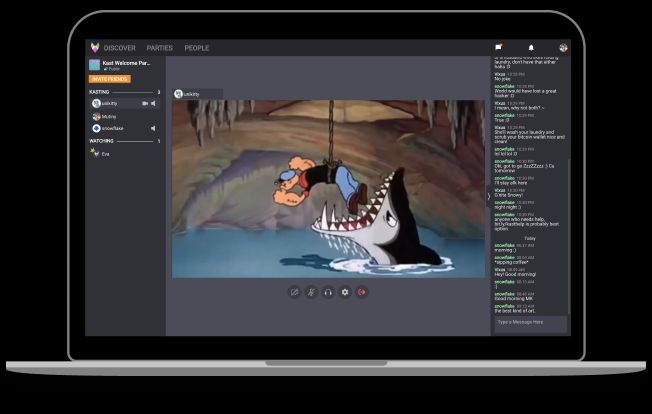 Another way to watch Netflix with friends is the Kast application. This app, formerly known as Rabbit, also supports YouTube and other services. You can download its official app for Windows and Mac PCs on its official website. There are also Kast apps for iOS and Android. Besides video sharing, the apps also offer video chat and other features. It's free to download and use, but there is a Kast Premium subscription for $4.99 a month. It ditches ads and also improves the video quality, among other things when you go premium.
Movies Anywhere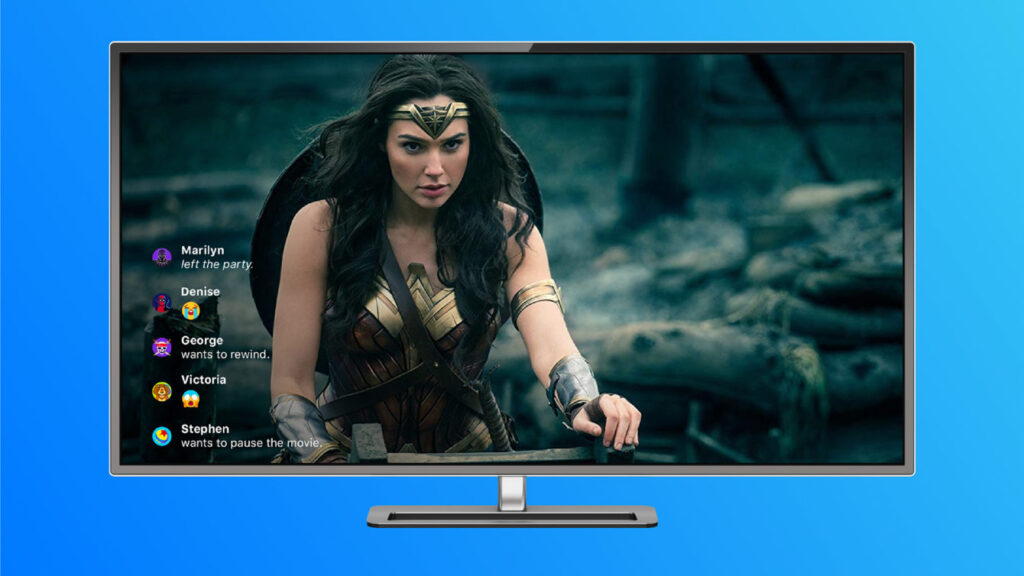 Movies Anywhere, the digital movie store owned by Disney, recently launched a new "watch with friends" feature called Watch Together. Up to 10 people can watch the same movie remotely on their smart TV, on their mobile devices, and on a PC. The best news is that some of those folks don't have to own the movie to watch it. Movies Anywhere have a Screen Pass feature that lets a Watch Together host sent up to three passes to friends who don't own the movie, so they can watch it for a limited time. Again, there's no video chat but you can text and emoji with your pals.
Read more: Poco M3 – Indian Version Tipped