Earlier this year, we came to know that Google is going to kill Google Play Music, its own streaming service. Accordingly, Google made the official announcement of the same in August 2020, and now Google Play Music is completely dead.
Google announced that the service would start gradually shutting down in September 2020 and with the service completely shutting down in December. In fact, Google kept its word and Google Play Music is finally shutting down for everyone.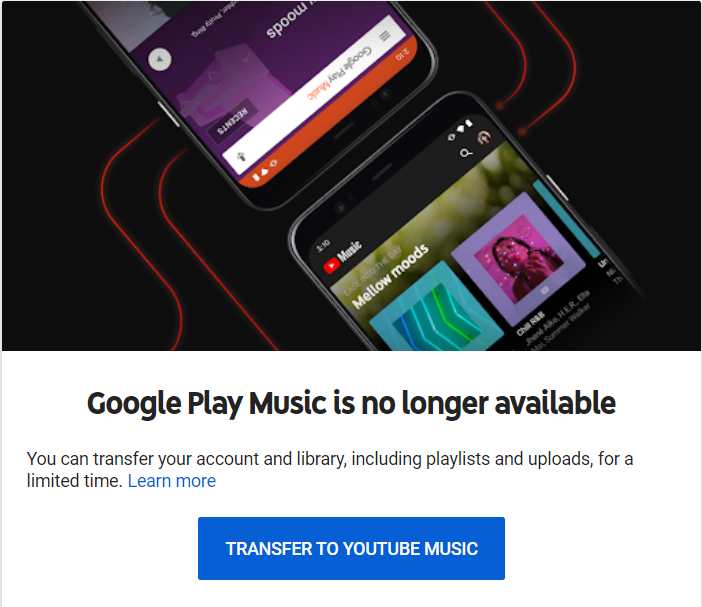 If you visit the webpage music.google.com, it will show you "Google Play Music is no longer available". Also with Google Play Music app, it will show you some animation. The animation shows the transition of Google Play Music to YouTube Music. In both webpage and app, there is a button to transfer music to YouTube Music.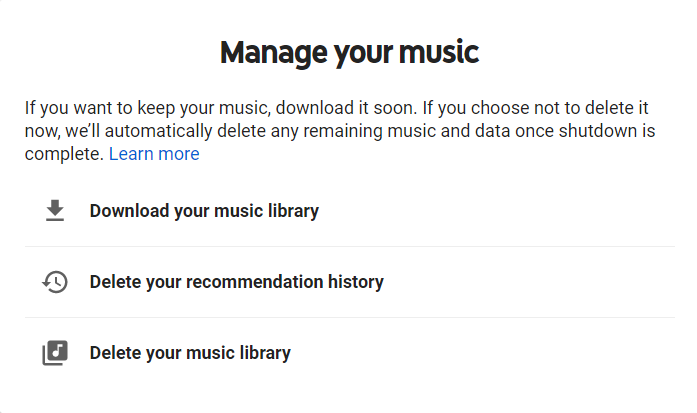 Also, a 'Manage your Music' section will lets you manage your music library. The 'Manage your Music' section will let you download or delete your music library and delete your history until this month after that data will be removed permanently.
YouTube Music currently offers over 50 million official tracks, albums, high-quality audio, live performances, and remixes. Previously, In Google Play Music a user can have only 50,000 tracks in the library. But in YouTube Music, a user can add up to 1,00,000 tracks, which is double of Google Play Music.