Donald Trump's election campaign official website on Tuesday afternoon hacked and defaced by hackers. Who claimed to have evidence that discredits him as a president. And the proof of his "criminal involvement in the manipulation of the 2020 election".
The site displayed a warning showing it had been seized because "the world had enough of the fake news" that is spread by Donald Trump.
Donald Trump's 2020 communications directors Tim Murtaugh confirmed that no sensitive data had been compromised.
Read Also: Donald Trump to Use YouTube Ads For Election Campaign
Tim Murtaugh said," Earlier this evening, the Trump campaign website was defaced and we are working with law enforcement authorities to investigate the source of the attack ".
It provided two Monero wallet addresses for viewers to send money through Cryptocurrency. That allowed them to effectively vote on whether the hackers should release the incriminating evidence.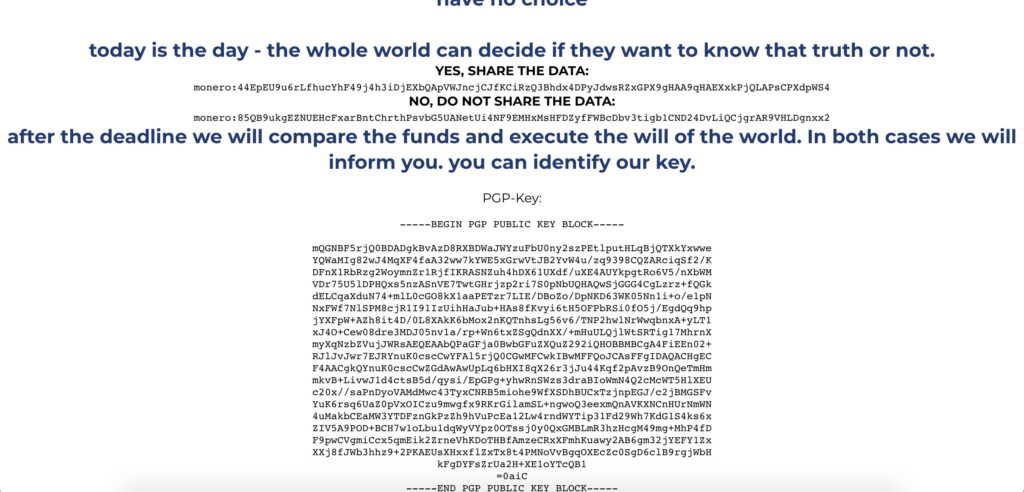 The two wallets were labeled as "Yes, share the data" and the other "No, do not share the data." The Monero Cryptocurrency is said to be difficult to track according to sources.
Trump's Official Campaign Website Hack was noticed by Gabriel Lorenzo Greschler and he quickly shares it on Twitter
The PGP encryption key which is seen in the image corresponds to an email address at planet.gov a website that doesn't exist. Cybersecurity experts said that this can be done by tricking a website administrator into turning over their credentials, which is also known as a phishing attack. By redirecting the campaign website to the hacker's own server.
There is only 1 week left for US elections and this type of hacks are said to have done by the opposition parties.