Ever wondered how professional gamers like Dynamo Gaming, Total Gaming, Mortal live stream mobile games seamlessly. They stream continuously for many hours without any lag and jitter, which provide better content quality. However, this process is not for beginners who want to start streaming as a hobby rather than professionally. This process is expensive, but it gives optimum quality to your stream. If you are just a beginner and want to stream on a low budget just click here.
Requirements
A good Smartphone (basically flagship) which can handle gaming sessions for required hours
Elgato HD60S, a great capture card for professional live streaming, which can capture and stream with 1080p at 60 fps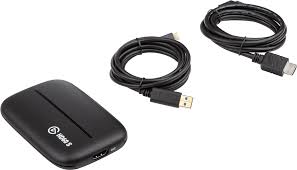 A Type-C to HDMI adapter (for Android) or a Lightning to HDMI adapter(for ios)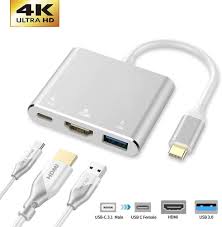 PC/Laptop having at least 4th generation quad‑core Intel Core i5 CPU, Intel HD/ NVIDIA GeForce GTX 600 series, 4Gb RAM, built-in 3.x port
Streamlabs OBS software
Read Also: Top 5 Linux Distros For Hacking And Penetration Testing
Setup
As mentioned earlier in the previous article, every live stream has three main components game audio, game video, streamers voice.
Plug the Type-c/Lightning to HDMI adapter to your mobile and connect one end of the HDMI cable to the HDMI port of the adapter and another end to Elgato's HDMI IN port. Now connect one end of Type-c to the USB cable to Elgato and the other to the PC/Laptop, which almost finishes the video setup. Launch the Streamlabs OBS software and add a new scene which is on the left bottom area of OBS, add Video Capture Device under new sources and name it accordingly, under devices select Elgato, now scroll down to audio output mode and select output desktop audio. Now your mobile screen can be visible on your PC. Adjust your screen according to your preferences.
For audio settings connect your Headphones to your PC and in OBS, select properties under desktop audio, which is on the right bottom area and select your headphones and then adjust the volume level accordingly. This step finishes the full setup of live streaming.
However, internet connection speed must have a minimum speed of 200 Mbps and this setup is not recommended for beginners as the component used in it are expensive for budding gamers.
This is how you can Live stream Mobile Games.