Snapchat has announced there first Tie-up with NDTV. To provide users with breaking news which will allow users to share news videos, breaking news stories, shows they're watching, price comparison of Tech-Gadgets, and real-time ETA through the Snapchat app. As the 30 million users of Snapchat are based in India.
Snap Inc revealed the daily active users of Snapchat in India had increased more than 150 percent in the past year. With their deal with NDTV, they'll provide Snapchat users with its premium content across news and different genres. They're launching three different features for their users which include Price (to search different products), Ureqa (content recommendations), and Rail Beeps for travel-related news and feature including sharing within the app which will be enabled by the SnapKit integration.
Snapchat to Compete With TikTok and Instagram Reels
Snap inc announces its original series Phone Swap will launch with its Hindi makeover and the launch of new shows featuring Indian celebrities which include namely Anushka Sen, Raftaar, Ruhi Singh, and Vir Das. This will be made available from 2021 to users.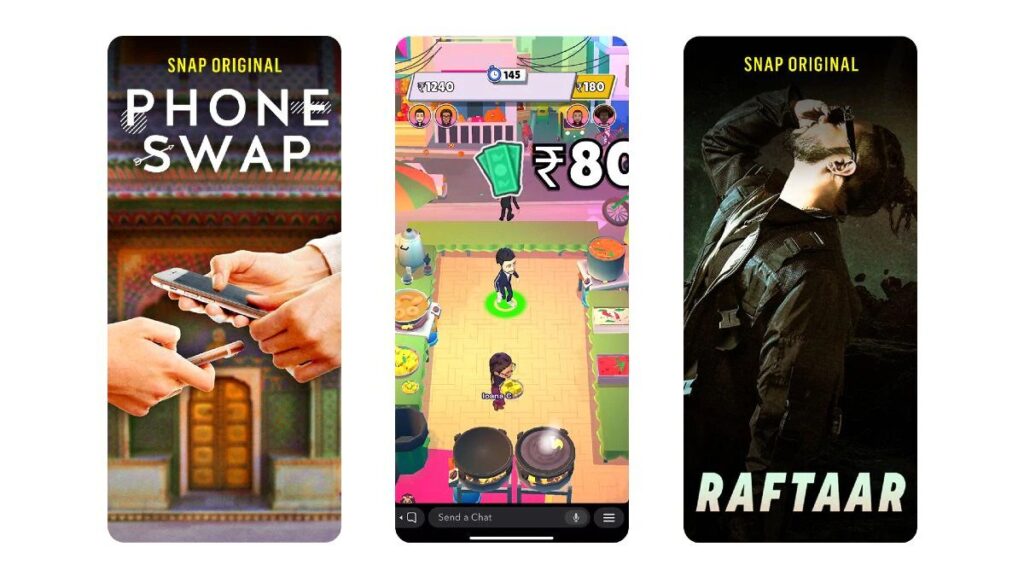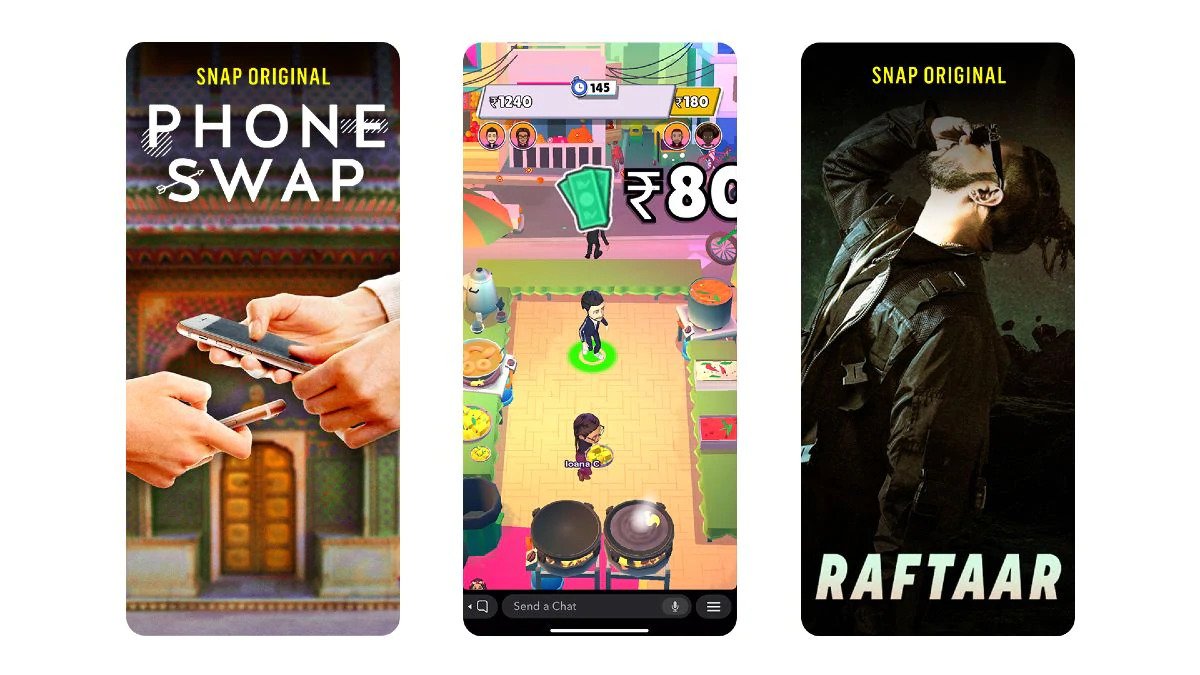 Video Game Platform
Snapchat is planning to launch there video game platform. For which they've announced the launch of a custom-made version of Ludo Club. From Bengaluru-based Moonfrog Labs, which is the first Indian partner for the Snap Games platform. The Ready Chef Go will also get an updated challenge called 'Dosa Dash'. Through which Snapchat users can virtually cook Dosa with their friends.
"It's exciting to share what we've been working on over the past few months," said Durgesh Kaushik, Head of India Market Development at Snap. He stated that "It's always been a priority to us that Snapchat feels like it was made just for you — no matter where you are in the world or the language that you speak."
"We are thrilled with the momentum that we are seeing in India. And we are so grateful for the strong partnerships that have helped us serve our community of Snapchatters". "People in India have embraced the value of visual communications with close friends and family. And our community is growing faster than ever, with 150 percent growth in daily active users in the past year. No country has more young people than India, with over half the population under the age of 25."

Evan Spiegel, Snap's Co-founder and CEO
This Indian partnership will bring more users to the Snap platform which will boost the digital India campaign.
"One big aim for Snapchat in the Indian market is to increase the amount of cultural relevance we have within the overall community," said Jared Grusd, Chief Strategy Officer, Snap inc.