Oppo Smart TV Launch
The launch date set for Oppo Smart TV is October 19, 2020, as revealed by The Oppo Company through a teaser posted on Weibo. Unlike the official teaser which does not provide any details about the size, a recent listing on the Compulsory Certification Of China (3C) site indicated that the TV will come in 55 and 65-inch screen sizes. They also have 10 models for each. The company will supposedly call the two versions by Oppo Smart TV R1 55-inch and S1 65-inch. There will be 10 models for each size.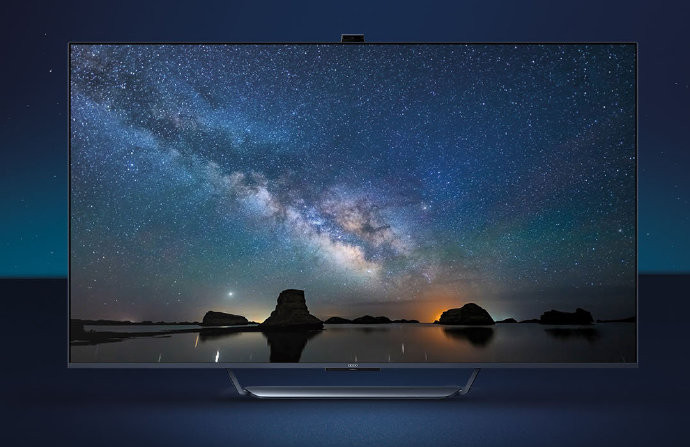 Also Read: How to watch web series for free?
Launch Event
Oppo Smart TV will launch in China on October 19, 2020, according to the teaser image. The tagline on the image reads,'One More Step.' So, this marks the company's entrance into the Smart TV market. The company made this official at the Oppo Developer Conference (ODC) 2020, the previous month. There will probably be a physical event in Shanghai to reveal the first television of Oppo. They are signaling the audience at something big to expect from the television.
Features of Oppo Smart TV
The TV will come with a Quantum Dot display panel with a 4k resolution and 120 Hz refresh rate. The TV is expected to come with a pop-up camera which could be used for video conferencing. The Ultra-narrow display appears to have a silver-colored base. The Quantum Dot display is made with innovative semiconductor nanocrystal technology. This will improve the color gamut of the display. Further, the rumors state that the Tv will have speakers tuned by a top Danish audio label. It could be Bang & Olufsen as the company has worked with them before.
Moreover, Oppo will have new truly wireless (TWS) earbuds that would be called Oppo Enco X. In addition, Oppo Watch League of Legends Limited Edition may join the launch of Smart TV and the earbuds. Some people even suggest that the teaser hints at a selfie camera on the television.
The Smart TVs were spotted on the 3C certifications website. Apparently, there were different models for different regions. The remote was also found on Bluetooth SIG. A famous tipster has claimed that at least one variant of The Smart TV will be quite affordable.
Read Also: BJP Politician twitter account banned