Source Codes of the older versions of Microsoft Windows including Windows XP, Windows 2000, MS-DOS has been leaked online. The Source codes have leaked online on 4chan and after that to torrent and Mega.
Experts are believing it to be a legitimate leak. The thread of 4chan archived after posting for four hours. The Source code size is 43 GB and it is believed that the hacker behind this whopping leak is collecting and compiling data from the past two months.
Various users on 4chan and Reddit have posted the Windows XP Source code file with the iconic bliss background of the Windows XP.
Read Also: A Female Hacker Stole Xbox Series X GPU Source Code; Demanded $100 Million
The leak contain the source codes of following operating systems:
MS-DOS 3.30
MS-DOS 6.0
Windows CE 3
Windows CE 4
Windows CE 5
Microsoft Windows 2000
Microsoft Windows Embedded 7
Windows Embedded CE
Windows NT 3.5
Windows NT 4
Xbox
Windows 10 shared source kit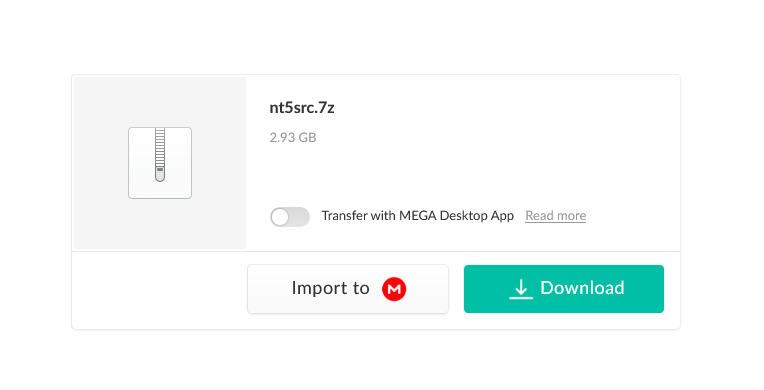 The leak is not limited to Windows Source Code but it also includes conspiracy theories of Bill Gates. The source code can now be exploited easily for bugs and one can create his own variation of Windows OS by breaching the copyright. Not only this, It will directly impact the security of other Operating Systems after XP. More than 1% of the computers worldwide still depend on Windows XP as their OS.
Microsoft has not commented upon this leak but various researchers across the world are claiming the source codes to be legitimate. The source codes can be exploited for breaching the security of Windows 10 as many parts of the windows remain the same. ATM machine malware Developers can breach into ATMs. Memory-based exploits are possible to abuse APIs.