This is a modern era of technology, where people tend to keep each and everything of their own choice. And ringtones are such a vital entity on the basis of which we judge other people. But to keep the ringtones of our own choice, sometimes we have to pay a certain amount of money. So, here we are today with some simple steps on How To Download Ringtones For Free in any mobile devices.
Step 1: Visit a website where ringtones of your choice are available for free to download. Make sure it is a reputable website with easy to use user interface. For example ZEDGE.
Step 2: Finding a legitimate website is very important. Once you choose a website, you must read the user's review and feedback. After this, open the website and get to the search bar (generally present on the upper right corner).
Also read : How To Download YouTube Videos For Free
Step 3: Now search for the name, genre, singer, or mood of the ringtone you want to download. And, click on the correct Download button. Because these websites publish a number of fake download buttons also that will lead you to the paid promotions.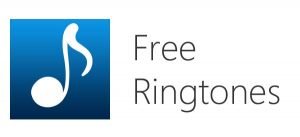 Step 4: Once the ringtone gets downloaded, it is already in the usable format. You can either click on it to listen to it or can directly set it as your default ringtone.
Thus, following these steps, one can easily download ringtones for free in any mobile device, whether it can be Android or iOS.