1. Dji Mavic 2 pro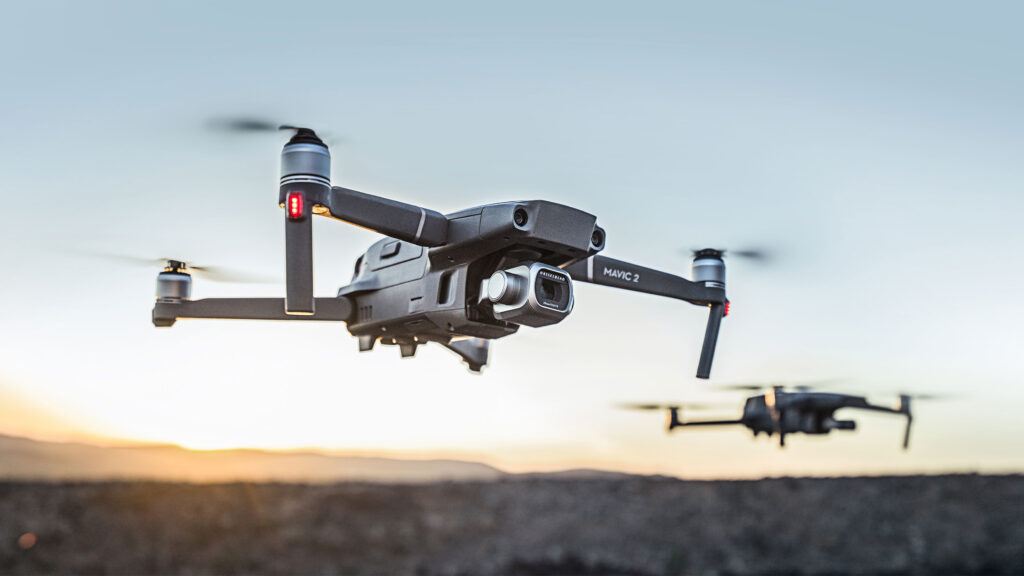 Mavic 2 Pro can be called the King of premium Drones. It comes with a ton of features. The Mavic 2 pro gives the best Video and image Output ever from a Drone in 2020. It's in a class of its own. It can fly at a max speed of 72 km/h. The Mavic's so lightweight and compact to take it with you when traveling. Mavic 2 pro gives a decent flight time of 25 mins. The 10 sensors give much more precise Obstacles Avoidance. The DJI Mavic 2 Pro comes around 100,000 INR/1,500 USD. It gives what you pay for.
2. Mavic Air 2
The Mavic Air 2 was released on the 27th of April 2020. Its a Feature loaded package. Mavic Air 2 is portable lightweight and very slim to put it into your bag when you travel. It has a Half inch Sensor For High-quality videos. The Air 2 has a ton of automated Features for beginners. It can shoot 4K at 60 FPS. The New Occusync 2.0 adds more Flight range and has Active track 3.0 for more intense tracking. It costs around 60,000 INR/ 800 USD and has the same price range as its predecessor.
3. Parrot Anafi
Parrot Anafi Gives the Best video performance on a budget. It has a 180° tilting Camera which gives Some amazing shots Even other premium drones doesn't offer. The camera onboard has a built-in zoom function for taking ultimate shots. Parrot Anafi is the quietest drone in the market. It Gives a flight time of 25 minutes. It comes around a budget of 50,000 INR/ 699 USD.
4. Dji Phantom 4 Pro
The Phantom is the best choice for video or done professionals. It weighs around 1388g and stable like a rock even on a High windy day. It comes with a 20 MP camera which shoots incredible Cinema Quality footages. It gives a flight time of 30 mins. It comes around a price of 150,000 INR/1700 USD
5. Powervision power eggX
Its a Multipurpose Content Creation Tool. It can be used as a Handheld to Stationary camera. The power EggX can be used to capture Ground footages to aerial Footages. It comes with a 12 MP 1/2.5 inch CMOS sensor. It Gives 23 minutes of flight time. It can go up to 70 km/h. It can be used to fly on rain and land on water using an upgrade kit Wizard. It comes around 70,000 INR/ 900 USD.