A new version of Ubuntu-based ExTiX Linux distribution has been released. The new version ExTiX 20.09 is a major update that includes a free Anbox that supports the use of Android Applications on Linux systems and visual changes like KDE plasma-desktop.
Few Apps are already installed in the Anbox and new apps can easily be installed using Google Play Store or to download APK files and install via ADB tool. As ExTix is in beta, users are having issues to display videos. You can not play videos on YouTube or any other app in Anbox.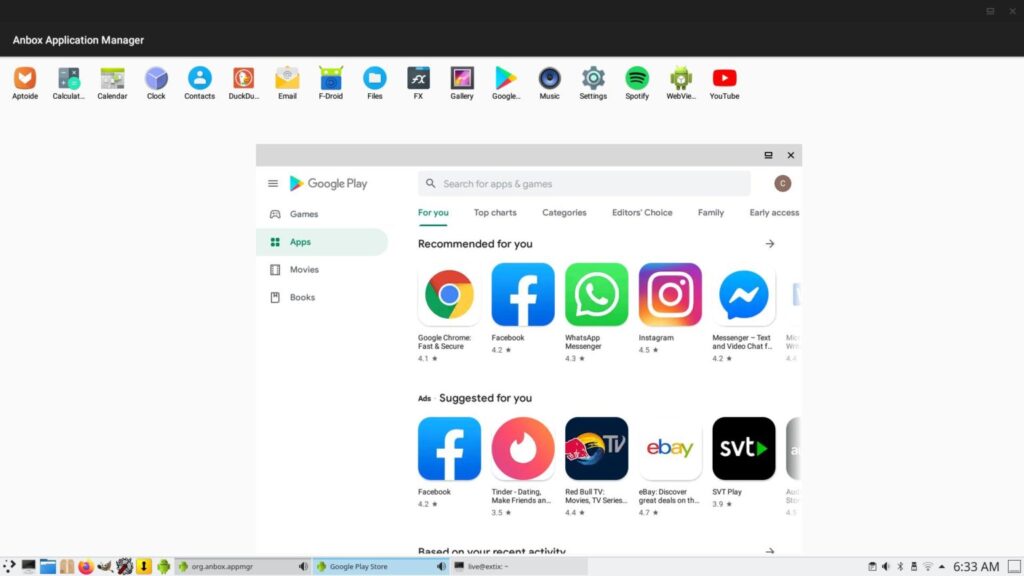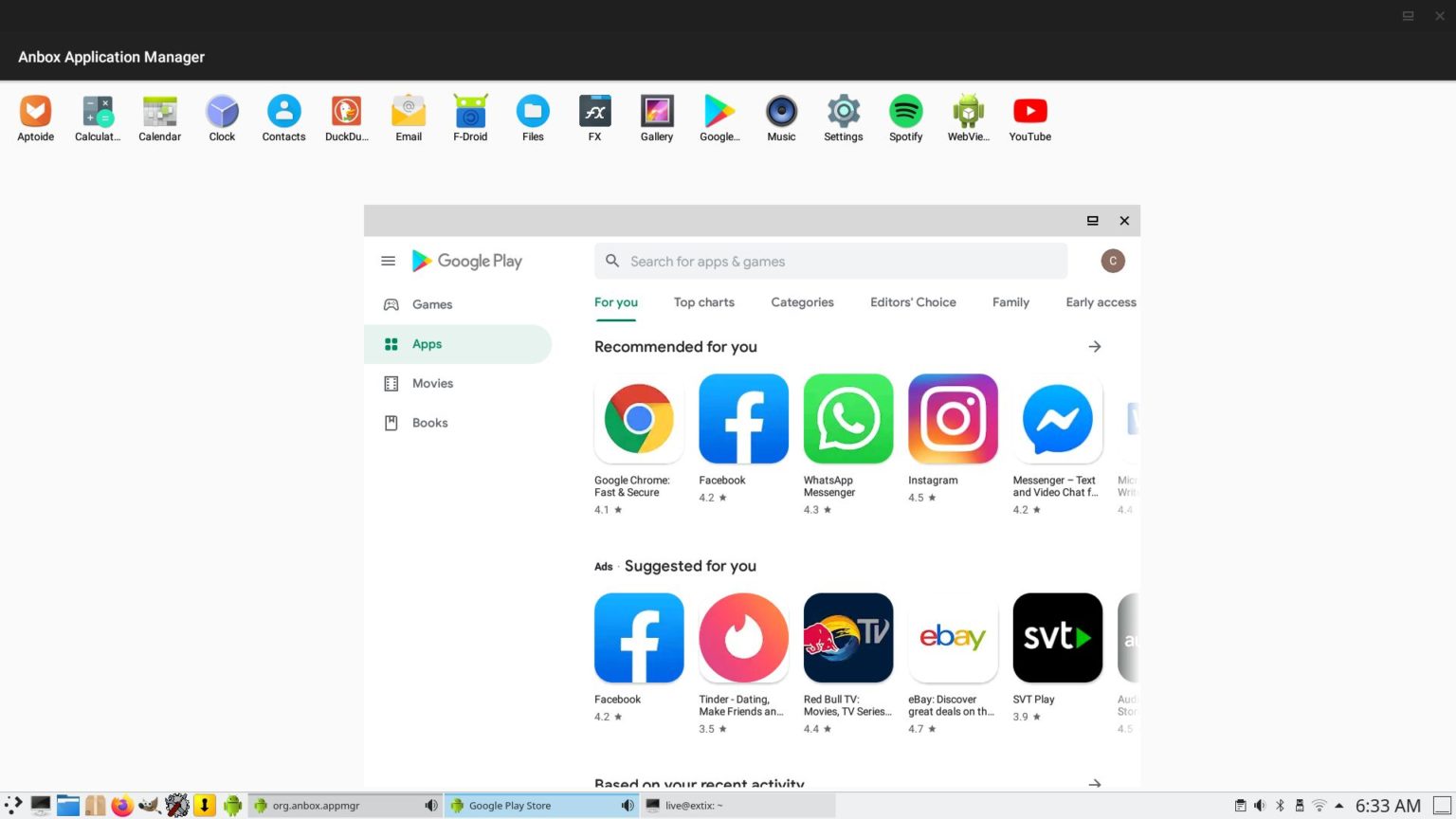 The new version provides the Possibility of using Refracta Snapshot from a Live Session that is you can create your own Anbox based system (personal system) from a hard-drive or live.
The ExTix 20.09 is based on Ubuntu 20.04.1 LTS "Focal Fossa" featuring long-term Linux kernel 5.4. Various packages like GParted GCC and other compilation tools to install packages are included.
Old LXQT interface has been replaced with KDE Desktop. KDE Plasma 5.104 desktop environment with Frameworks 5.68 has come in the new version 20.09 to provide better visuals.
You can download the 3.4 GB ExTix 20.09 – The Ultimate Linux System from SourceForge by clicking here.