The mastermind behind the massive Twitter hack has reportedly been arrested and the Twitter hack mastermind was a 17-year-old teen along with the two 19 and 22-year-old individuals.
According to the U.S. Department of Justice, Mason Sheppard, aka "Chaewon," 19, from the United Kingdom, Nima Fazeli, aka "Rolex," 22, from Florida and an unnamed juvenile was behind the massive Twitter hack.
According to a Florida news channel WFLA, a 17-year-old teen named Graham Clark of Tampa Bay has some connections with the massive Twitter hack. Graham Clark has reportedly been charged along with 30 felonies for scamming people across America in connection with the massive Twitter hack that was happened on July 15.
On July 15 a massive Twitter hack happened in the history of Twitter where the attacker managed to hijack 130 high-profile accounts including Elon Musk, Jeff Bezos, Warren Buffett, Uber, and Apple, Barak Obama, Bill Gates.
Read Also: How the Twitter Hack happened
And from all the hijacked accounts a scam tweet was posted with a bitcoin address and urging the people to pay Bitcoin to the Bitcoin address mentioned.
Everyone is asking me to give back, and now is the time, You send $1,000; I send you back $2,000

A tweet from Mr Gates' account said.
The scam also targetted the cryptocurrency-focused accounts such as Bitcoin, Ripple, CoinDesk, Gemini, Coinbase, and Binance.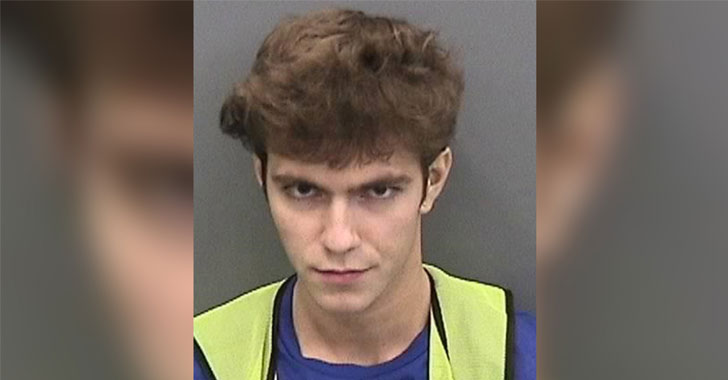 This major cryptocurrency scam let the hackers scam more than $100,000.
After this incident, the news spread like fire within a few hours and attracted the world's eye's on the Twitter hack. After further investigation, Twitter revealed that some of their employees were targetted via social engineering techniques that let the hackers gain access to some of Twitter's internal tools.
Read more: Twitter hack reports revealed by Twitter
As soon as we will get more information regarding the Twitter hack we will update it, till then subscribe to The Tech Infinite Media.