We all have once used Torrent in our life, the torrent client is used for downloading large files from the internet without any error. Two torrent clients are very popular for their User Experience i.e BitTorrent and uTorrent.
Despite being very popular Torrent clients, we still have faced a lot of issues like slow speed and also, the most disturbing things in BitTorrent or uTorrent are user ads that not only slows down the downloading speed but also sometimes very irritating.
Read also: How to watch youtube videos without ads
Disable ads from uTorrent or BitTorrent
Below we are sharing a unique method to remove ads from the uTorrent or BitTorrent, just you have to follow the steps that are mentioned below to remove the ads from the torrent clients. Let's see the trick to remove ads from the torrent clients.
Step 1. First, download the torrent app that you like whether BitTorrent or uTorrent and run the app
Step 2. Now goto Option > Preferences
Step 3. In the preference, menu navigate to 'Advanced'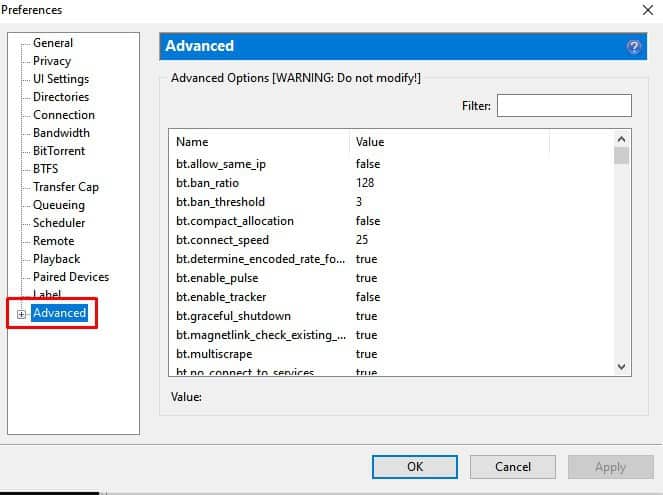 Step 4. In the advanced tab, you will find these two terms "offers.left_rail_offer_enabled", "offers.sponsored_torrent_offer_enabled"
Step 5. You have to just change their values from true to false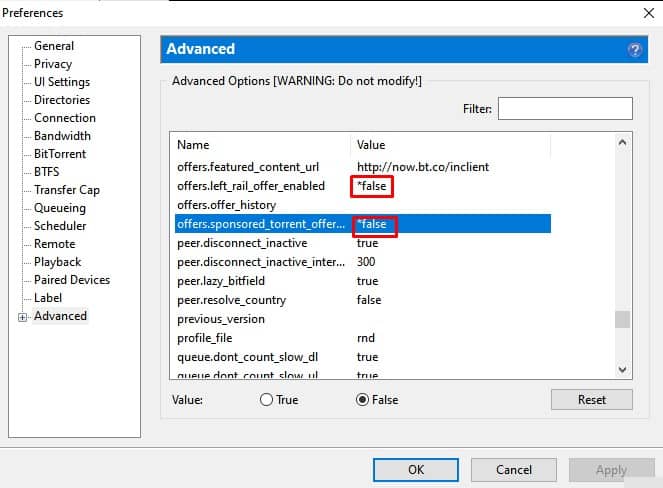 Step 6. Save the changes and restart your torrent client.
See these were the simple steps that will disable the ads from their Torrent clients either it is BitTorrent or uTorrent.
So tell us in the comments on how much you loved our article on how to disable ads from Torrent clients (BitTorrent or uTorrent).