Coinbase says that they had blocked more than $280,000 bitcoin transactions from being transferred to the attacker's account behind the twitter hack.
Coinbase is a digital currency exchange that makes it easy to buy, sell, and store cryptocurrency like Bitcoin, Ethereum, and more headquartered in San Francisco, California. They broker exchanges of Bitcoin, Bitcoin Cash, Ethereum.
Coinbase said that they prevented over $280,000 worth bitcoin saving over 1,100 customers to the hacker by blacklisting the hacker's account during the last Wednesday twitter hack.
Coinbase also said that around 14 Coinbase users had already sent a rough amount of $3,000 worth bitcoin to the hacker's bitcoin account before blacklisting them.
"We noticed the scam and began blocking transactions within a couple of minutes of the initial wave of scam posts," a Coinbase spokesperson told.
Twitter had confirmed that 130 users were targetted and initiated a password reset for the account and also downloaded the data of 8 unverified users.
Blockchain transaction can be halted then how is it decentralised?
Many of the users will now be thinking that since the blockchain transaction can be halted so how we can say that it is decentralized and another question may arise that their privacy is at risk.
Lets, first understand how the blockchain structure works.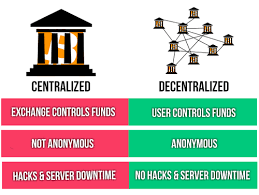 If we read the privacy policy of the Coinbase there they have clearly mentioned that "We may analyze public blockchain data to ensure parties utilizing our Services are not engaged in illegal or prohibited activity under our Terms and to analyze transaction trends for research and development purposes."
It clearly says that if they found any illegal activity going on they may prohibit the transactions.