Home Chef, a US-based meal kit and food delivery had recently announced a data breach where a hacker had sold 8 million user records on the dark web.
Home Chef is a US-based meal-kit delivery service that packs a box with recipes and their ingredients and sends them to your door.
The company said that the data breach includes customer names, email addresses, and phone numbers along with the encrypted passwords, last four digits of credit cards, and customers' mailing addresses.
Home Chef login Data Breach


Some other data such as the frequency of deliveries and mailing addresses were also compromised by the attackers and the company said that the attacker can use this data for phishing attacks.
While the customer passwords in the leaked database were encrypted, there are tools that cybercriminals can leverage to decrypt them and potentially gain access to a number of accounts across multiple services that their victims use

said Anurag Kahol, CTO at Bitglass.
The company said that they will notify their customers if their data was being compromised and the company also said that they are investigating the incident and are strengthening their security defense systems so that none another similar incident happens in the future.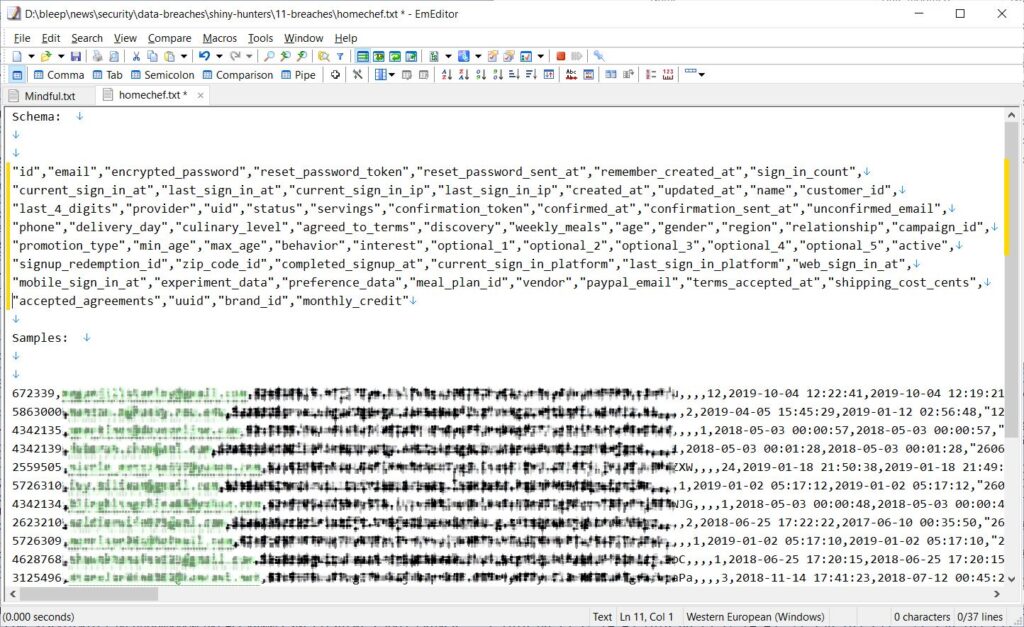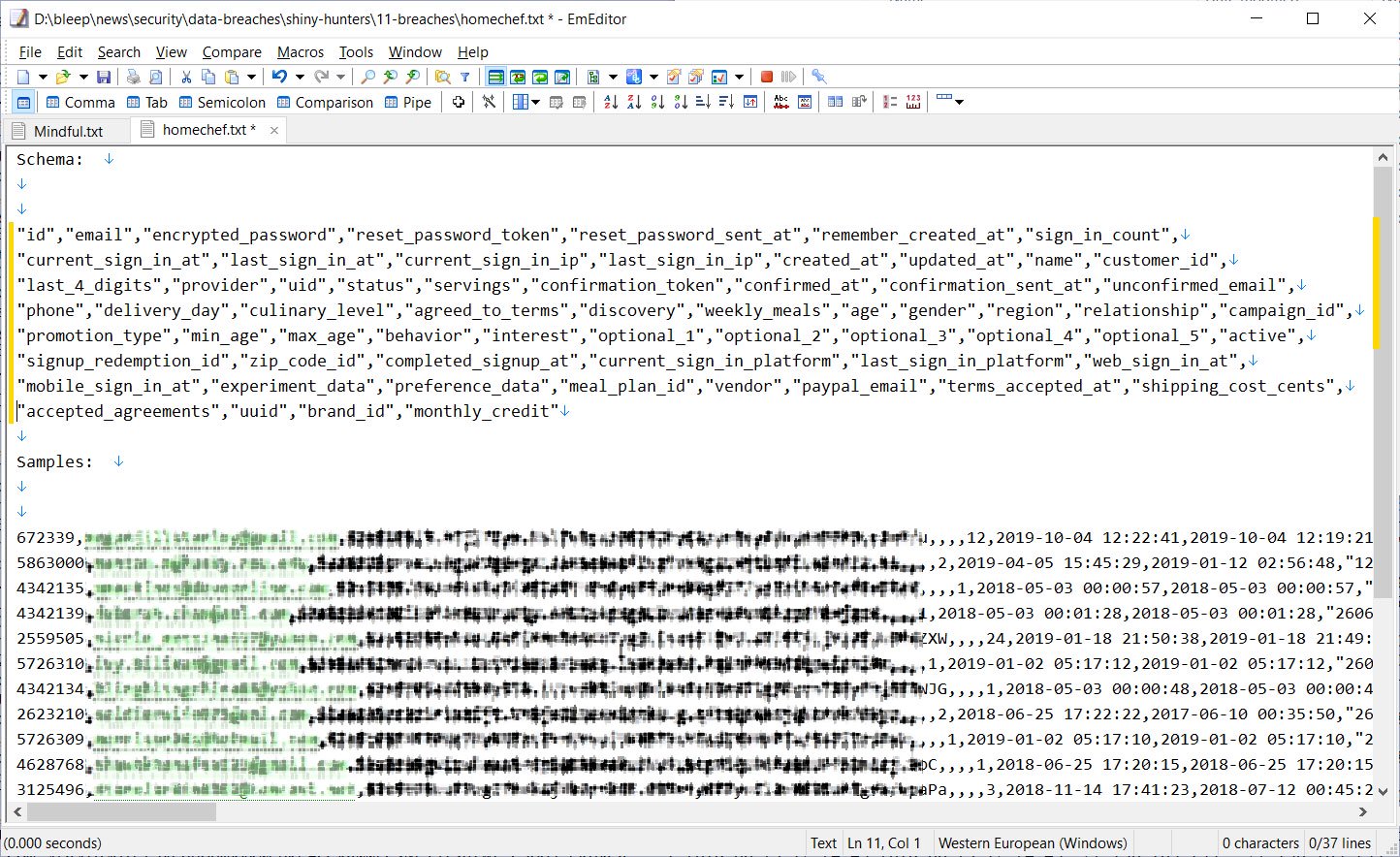 There are no further details about how the data breach has occurred. If you are a customer of Home Chef it is recommended to change your password and if the similar password used in other websites you should also change from there, be sure that the password must be unique and strong for different websites.
According to the Bleeping Computers, the company was one among the several caught up in the Shiny Hunters credential dump bonanza on an Underground forum.
However, there are no further details from the company, how many customers were affected in the data breach.