When it comes to hiding our privacy either location, ID, IP address from the internet the first thing that comes to our mind is VPN. There are hundreds of VPN in the market that are claiming to be the best in terms of price, speed, privacy, server location, bandwidth, etc. but which is the best for you?
A VPN or Virtual Private Network creates a secure connection to the network over the internet. The VPN's ability to change the location and encrypt all the traffic over the network allows you to bypass all blocks, filters, or restrictions in the network. VPN means if a particular website is blocked in your country or by the network provider you can use a VPN to access them without any restriction.
Team Tech Infinite has found the top 5 VPN service providers for you. Here are some of the best VPN service providers of 2020.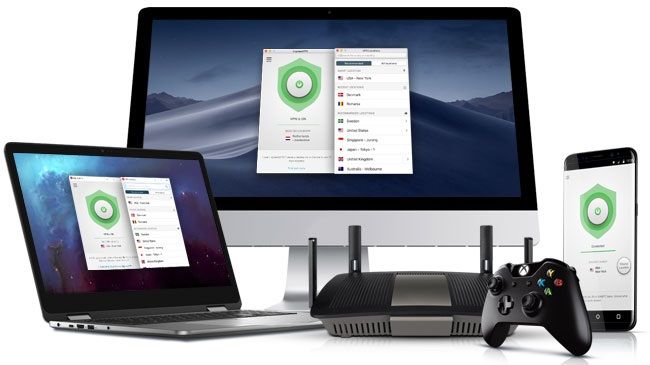 Currently, Express VPN is the best in these days in terms of ease to use, speed of the server, excellent customer support and compatibility over different devices. Some pros about the Express VPN are:
Compatibility over different devices
Over 30,000 IP addresses
3,000+ servers
Server location: 160 in 94 countries
30 days money-back guarantee
Cyber Ghost is one of the most respectable VPN service providers since 2011. There are more than 10 million users and it is available for Microsoft Windows, Mac OS, Android, IOS. There are some disadvantages to this VPN like user interface is not the best.
Over 61,00 servers
112 severs location in 90+ countries
Good customer support
45-days money-back guarantee
Nord VPN is one of the most popular known VPN that everyone has heard of. Some of the advantages are a large number of servers that is 5,000+ server location in 60 countries around the globe, 2048 bit encryption, dedicated IP location, kill switch, DNS leak protection and you can also pay using cryptocurrency.
Over 5064 servers
2048 bit encryption
Supports over 6 devices at a time
Surfshark is one of the cheapest VPN service providers and also high-quality services. The server speed is also quite fast and good. You can connect unlimited android, IOS, routers, laptop, TV. The user experience is easy to understand and quite good.
Connect unlimited devices
Cheap
Fast connection
1,000 servers in 60 countries
IPVanish is ideal for those who started learning the concepts of VPN can go for it. It is a fantastic VPN that has over a thousand VPN servers in 60 countries, 40,000 shared IP's, 5 connection, no logs, and unlimited P2P traffic.
No logs
High download speed
1,300 servers
40,000 IP locations