In this ongoing crisis, people are very careful about health & hygiene which is indeed a vital matter to look out for. We must ensure that the food we eat is fresh and uncontaminated from any deadly virus like Corona (especially these days). One should only prefer to eat homemade lite food. But many of us, due to some compulsion or any other reason, look for outside food and are forced to order their food online. In such circumstances, it is quite essential for us that we must not compromise with the quality of food delivered to us.
Consequently, Zomato has started a new provision for the sake of its customers and for their contentment — the app now shows body temperature of the delivery boy. This would ensure customers that their food is in healthy hands.
The feature works as;
Whenever a delivery person is all set to pick up your order from the Zomato's partner restaurant, the restaurant officials check his/her body temperature with the help of a thermal sensing device. As soon as the temperature is noted it directly comes on to your order tracking screen. Thus, you are ensured that your order is in healthy hands!!
"Checking delivery partner's temperature adds another layer of precautions and we are glad that our restaurant partners have been embracing this feature widely. We hope to expand it to a larger base of restaurants by next week," Mohit Sardana, COO, Zomato said in a statement.
While checking the temperature of the delivery person, if it does not comes out within the normal temperature range then that delivery person will not be allowed to take the order. In the coming days, this food delivery platform will be provided with the body temperatures of chefs and staff working in its partner restaurants.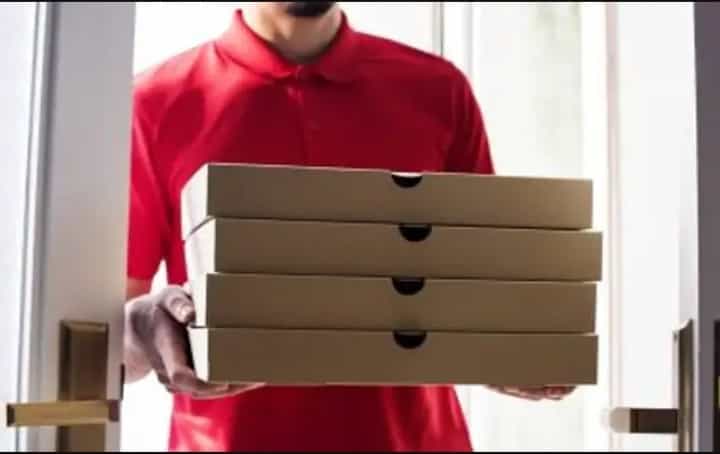 Earlier, Zomato has issued GOLD SUPPORT FUND for its delivery persons and restaurant workers who are fighting with this deadly disease in order to ensure the safety of their lives. Also, Sanitation stations are set up for delivery agents to train them with health and hygiene-related topics. A few days ago, Zomato, and Swiggy too, had announced to deliver essential grocery
items in some cities.
Personally, I think, it might be some news of comfort to the hearts of people after Delhi pizza delivery boy tests positive for coronavirus.