YouTube has unveiled the Explore tab for both Android and iOS apps. Last evening, YouTube post about the replaced trending tab in a new support page post.
YouTube was working from the past two years on the Explore tab. The Explore tab was under beta testing from July 2018. There is a slighter difference between the Trending and Explore tab. The all-new Explore tab will allow users to access fresh content in various categories like Music, Gaming, News, Movies, Fashion, and Education.
YouTube also added a new Creator on the Rise or Artist on the Rise section that showcases new content creators that are emerging out. The all-new Explore tab can be seen easily on the mobile app for both Android and iOS without any update as it is rolled out from the server-side.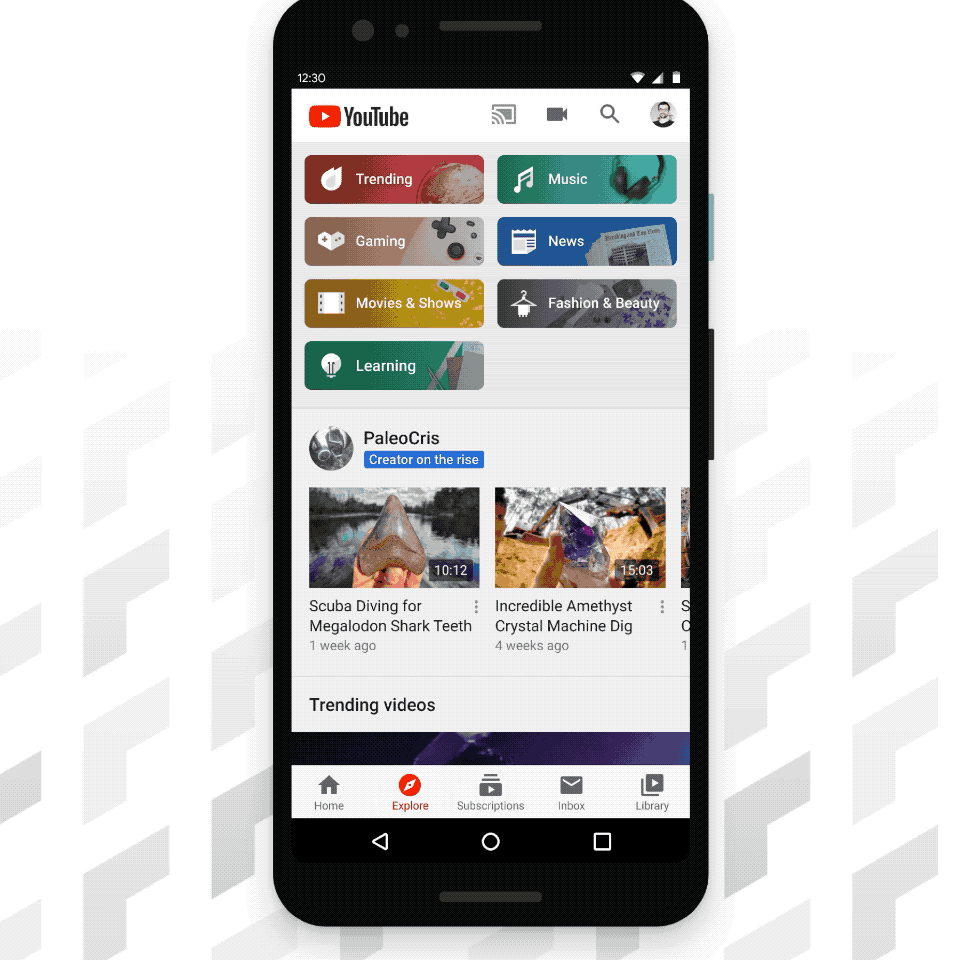 The trending tab can be accessed too from the new Explore tab just by clicking on the Trending button or by simply scrolling down the tab.
The new Explore Tab will provide three main functionality which is mentioned on the YouTube support page as follows:
Easy access to destination pages
More prominent Creator & Artist on the Rise section
Continue to see what's Trending on YouTube right now
If still, you are unable to see the Explore Tab, then go to settings and then to Apps. There open the YouTube and Force Stop it. Now heads to the YouTube app and you will be able to see the Explore tab.