There is always so much hype created before the release of the Pixel family. This time the search engine giant itself contributed to the leaking game by giving us a glare of the phone's rear design. Google always unveils its products during the company's Made By Google event. Google's Pixel 4 and 4XL are expected to release in the month of October.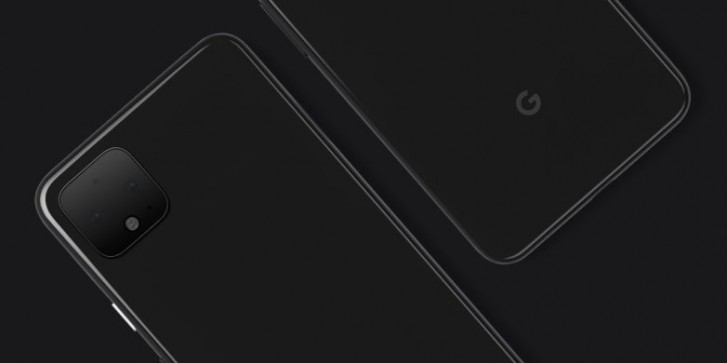 Pixel 4 and 4XL Features
The specifications of both the phones were leaked online that indicate both will be powered by 6 GB RAM. The new square array camera packs in two sensors instead of one. Pixel 4th gen series will be the first-ever phones to carry a dual-lens rear camera. Although it's unclear what exactly the purpose of the second camera sensor is. The triple camera setup consisting of a 16MP telephoto lens, Time Of Flight (TOF) camera and an LED flash that protrudes out and sports a black finish. Pixel 4 and 4 XL will retain the glass body but are expected to cut lose the dual-tone finish.
Talking about the display unlike its predecessor Pixel 3 and 3XL, which offered a resolution of 2160 x 1080 and 2960 x 1440 pixels. Pixel 4 and 4 XL will offer a display of 2280 x 1080 and 3040 x 1440 pixels respectively. @OnLeaks tweeted yesterday that Pixel 4 will have a display between 5.6 to 5.8 inches. Meanwhile, Pixel 4XL is expected to have a display between 6.2 to 6.4 inches. Considering dimensions Pixel 4 will feature 147 x 68.9 x 8.2mm, or 9.3mm considering the camera bump whereas Pixel 4 XL will measure roughly 160.4 x 75.2 x 8.2mm, also 9.3mm (camera bump).
Latest images indicate that both handsets will skip the fingerprint sensor. So one can expect an in-display sensor or a FaceID like feature from iPhone. Both Google's handsets will power Qualcomm Snapdragon 855 plus processor and feature Android Q OS. Some critics speculate that the 128 GB onboard storage option will be available in both the phones. However, no clear cut conclusion can be drawn three months ahead of their release.