Any smartphone to reach a peak in the market is a very tedious process, though huawei flooded with its master piece in the market at top rating. It has become very difficult for any smartphone brand to swim across such a crowd of competition. The first product for the year 2019 from the land of china is the brand new honor 10 lite.
Honor 10 lite is the first to introduce a dewdrop notch. The phone embraces you with sapphire blue , light heart red, sky blue and midnight black colors. It comes up with a rear mounted fingerprint sensor which is really super fast and senses accurately in unlocking the phone. It has made use of the ANDROID 9 PIE , god damn which is totally out of the world.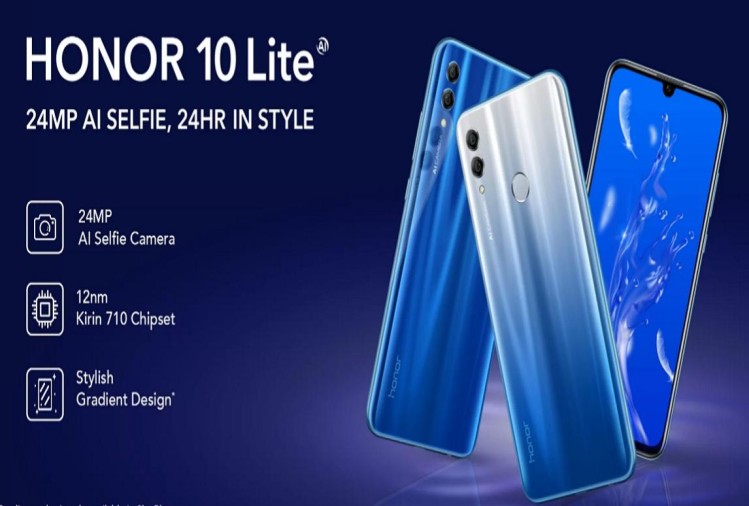 Honor 10 lite has been showered with currency torrent of 13,999 in the market. Though a sub-brand of huawei , it has made its root stable in the smartphone market. The phone looks glossy with its notification pop up LEDs at the bottom bezel. The phone is powered by a HiSilicon kirin 710 SoC with a 4 GB RAM. Well, we can work for a period of 12 hours with the help of 3400mAh battery. The phone effectively functions with parallel process and no smudge in the working!!
For a picture perfect shot with a lot of enhancements, the phone provides a 13MP primary camera and a 2 MP depth sensor along with a notch embedded with 24 MP cam! Then what are we waiting for?! Let's make our best memories with a shot in 10. Though they may seem a little exaggerated while having a look!
The price of the phone has taken it to a hot segment in the Indian market which leaves the other manufacturers blown out!
SEE MORE DO MORE PLAY MORE